Fall-Approved Orange Lipsticks for Every Skin Tone
November 01, 2019
Despite what most people think about wearing bright colors in the colder seasons, orange lipstick is a total win for fall. If anything, this is *the* season for this hue. Need we remind you of all the pumpkin-spiced everything? Don't just indulge your sweet tooth, though, go all out and throw in some pumpkin-inspired makeup products, more specifically lipstick hues, to your stash this year as well. The best part about it is orange is such a versatile color, no matter who you are or what your skin tone is, you're sure to find a lippie perfect for you.  "When it comes to orange lipsticks, there are so many options — from bright and bold to soft and subdued," explains makeup artist and beauty influencer, Jaleesa Jaikaran. "For warm skin, red-based oranges work really well, and on fairer skin tones, both bright and coral hues complement the skin beautifully." Ahead, find an in-depth guide for the best orange lipstick for your skin tone — and which one(s) you should make your own this season. Orange Lipstick for … Deep Skin Tones We're huge fans of bold, orange hues for deep skin tones. From bright tangerines to moody, burnt orange shades, you have room to play with a wide variety of colors in the orange family. We recommend blood orange and red-orange hues for wearable, everyday shades.
Orange Shades You'll Love Lancôme Matte Shaker in Or-Angel We have a soft spot for cushion applicators (they're perfect for getting that effortless look), and the Lancôme Matte Shaker does not disappoint. Try Or-angel, a reddish-orange shade that looks effortlessly chic.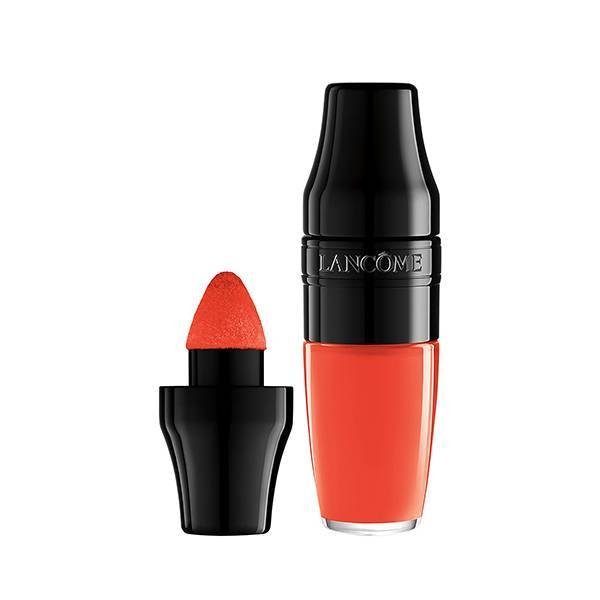 Ofra Cosmetics Surfer's Paradise This bright orange shade is a bright, poppy hue that needs no introduction. This lippie is sure to turn heads and makes a bold statement.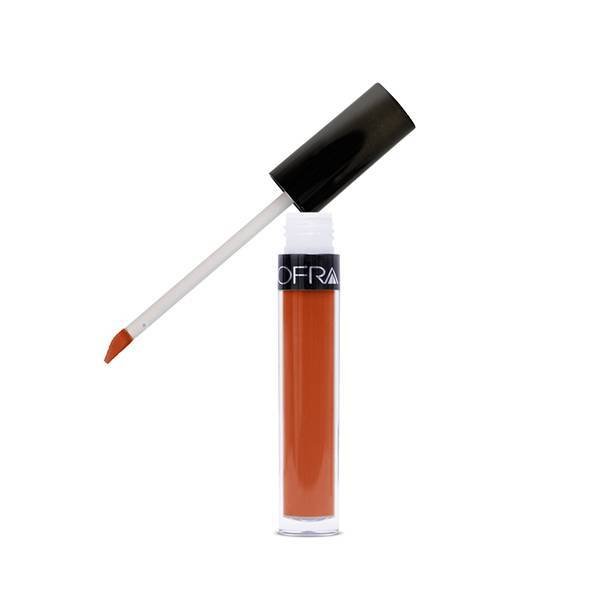 Orange Lipstick for … Olive Skin Tones Your naturally tanned skin tone works best with vibrant or deep shades of orange. A pop of electric orange complements the olive tones in your complexion and a deep orange hue looks amazing, too — so don't be afraid to try both.
Orange Shades You'll Love Maybelline New York Color Sensational Vivids Lipstick in Electric Orange For serious vibrance, this drugstore-priced lipstick needs to be on your radar. If you're not convinced, you can always virtually try on this lipstick shade via Maybelline's unique live camera feature on-site.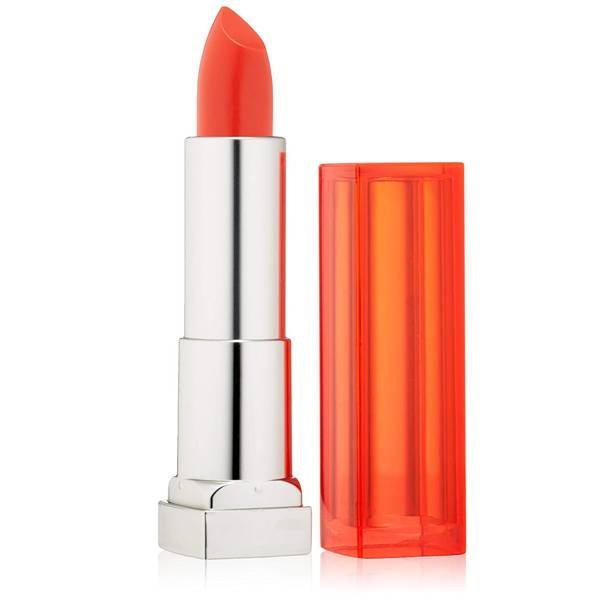 NYX Professional Makeup Electro Brights Matte Lip Cream in Atlanta This creamy, matte lippie is another affordable option that will make you the star of any crowd this season. It's bright, beautiful and utterly gorgeous against your olive skin tone.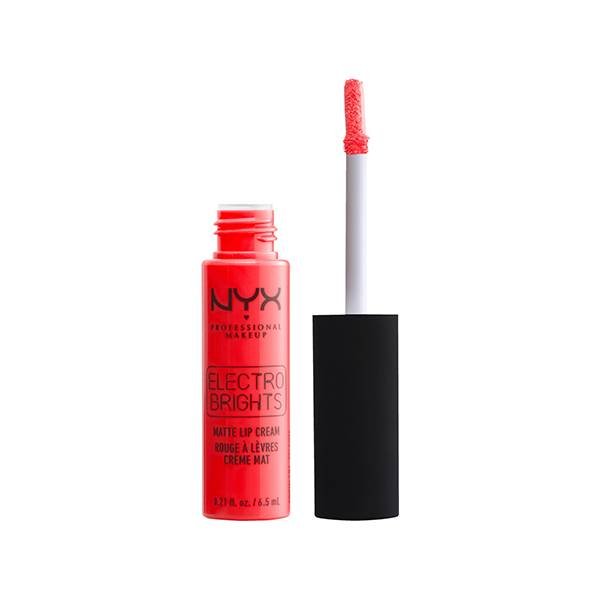 Orange Lipstick for … Fair Skin Tones True orange or tangerine shades complement your fair skin — particularly shades that have peachy, coral undertones. Bold lips stand out and will take any simple makeup look to the next level. So don't be afraid to pick up a bold orange shade the next time you're strolling through your local Ulta. Orange Shades You'll Love Urban Decay Vice Lipstick in Crash When it comes to bullet lipsticks, Urban Decay Vice Lipsticks take the crown. They're powerful (one swipe usually does the trick) and wear well throughout the day. For a warm, orange hue try Crash — a matte shade that will brighten up any makeup look.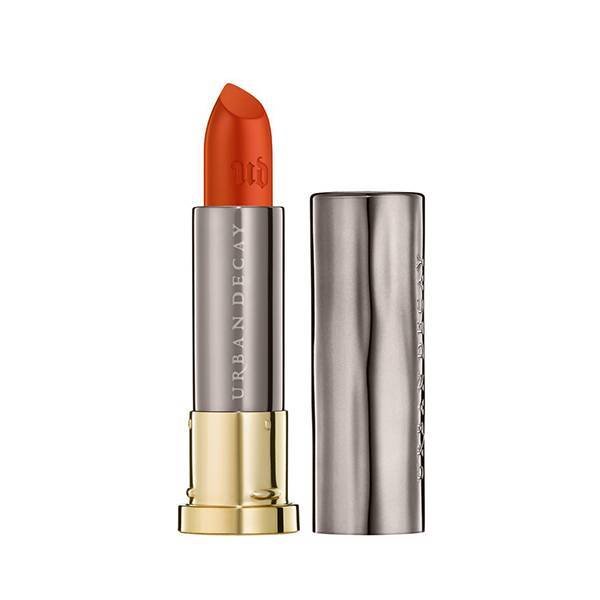 Glossier High Shine Lacquer in Casino This makeup artist-approved lippie will give your lips serious shine. Glide it on for a subtle look by clicking on the applicator just once and click two or three times for a fuller, more pigmented look.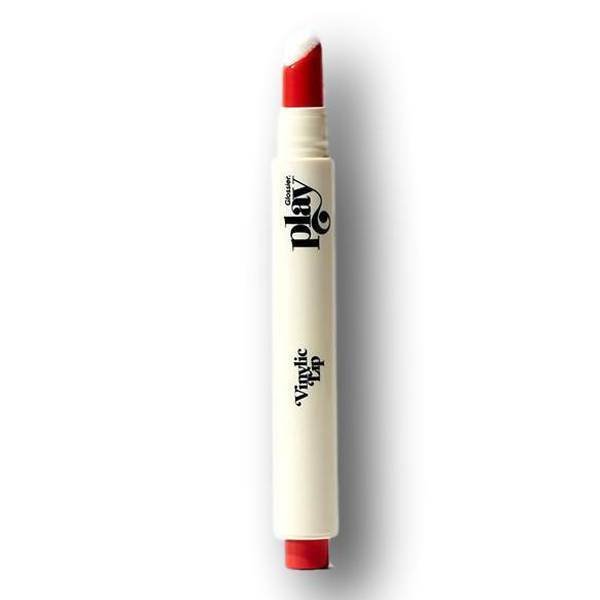 Orange Lipstick for … All Skin Tones If you're still unsure about wearing orange lipstick, try a sheer finish like YSL Volupté Tint-In-Balm in Catch Me Orange or Maybelline New York Shine Compulsion Lipstick in Arousing Orange. It's the perfect way to transition into full-on orange — when you're ready, of course.