7 Makeup Looks That Say a Lot About Your Personality
November 07, 2018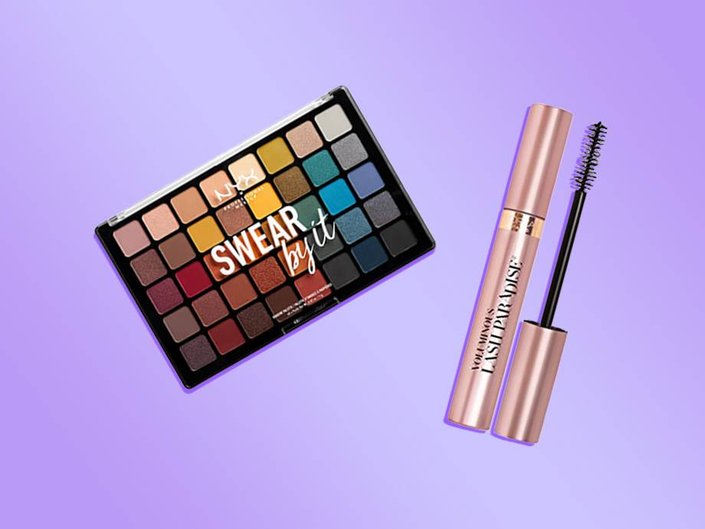 Like many forms of self expression, makeup is more than meets the eye. Every makeup choice is a personal reflection of who we are as people — whether we prefer a strong cat eye, minimal mascara, a bold red pout or no lipstick at all. Ahead, find seven personality types that are easily reflected in how you wear your makeup — from the makeup beginner to the avid collector and everything in between.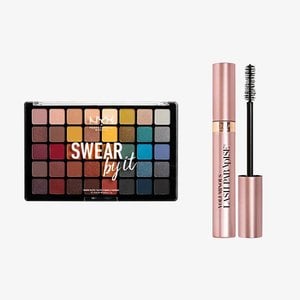 1 / 7
NYX Professional Makeup Swear By It Palette + L'Oréal Paris Voluminous Lash Paradise Mascara
If you find yourself scrolling through Instagram during every free moment you have, you're The Enthusiast when it comes to the makeup-verse, and you love a classic cult brand. The NYX Professional Makeup Swear By It Palette is going fulfill a lot of your enthusiast dreams — and you can finish off your eye look with a swipe of a cult-favorite mascara like the Lash Paradise.
The Classic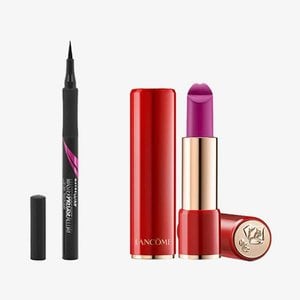 2 / 7
The Classic
Maybelline Master Precise Liner + Lancôme Camila L'Absolu Rouge in Tropical Pink
Ah, the most O.G. of makeup personalities: the classic. You like your makeup organized, and you stick to what works best for you — including a little flicked out liner and a soft pink lip. These two products are super harmonious for your classic style because they simply work with everything, and they'll fit you comfortably too.
The Collector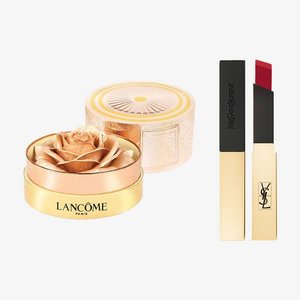 3 / 7
The Curious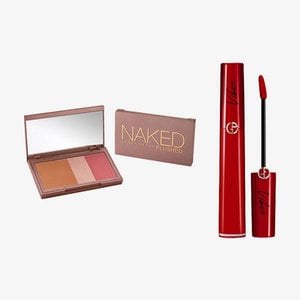 4 / 7
The Curious
Urban Decay NAKED Flushed in Naked + Giorgio Armani Maestro Liquid Lipstick Lip Vibes 409
If you're a little bit of a makeup rookie, we'd call you The Curious. You want to explore bold makeup looks, but you want to smart small, and the Urban Decay Naked Flushed is a perfect way to do so. In addition to this soft contour, might we also recommend the Giorgio Armani Liquid Lip Vibes 409 — a universal red which you're bound to love on your pout.
The Experimenter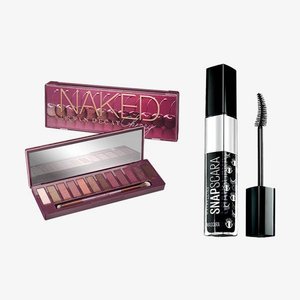 5 / 7
The Experimenter
Maybelline Snapscara + Urban Decay Cherry NAKED Cherry Palette
You love to try new things, and every makeup launch is saved in your Google cal. Since ever-changing blood runs through your veins, your ultimate combination is a duo of newness: cue, the new Maybelline Snapscara mascara and the cult-favorite Urban Decay Naked Cherry.
The Innovator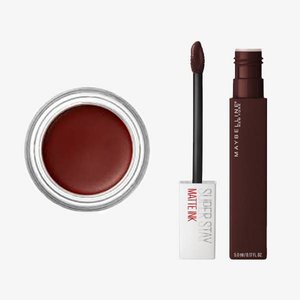 6 / 7
The Natural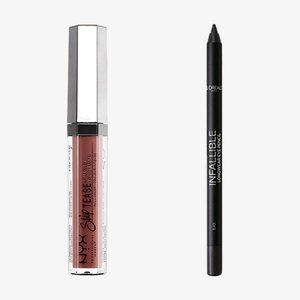 7 / 7
Read more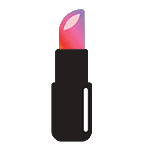 Back to top