YSL Rouge Pur Couture The Slim Matte Lipstick is Coming — Here's What You Need to Know
August 20, 2018
Calling all lipstick hoarders far and wide: We just got word that there's a new YSL matte lippie you need to keep on your radar for fall. It's called the Rouge Pur Couture The Slim Matte Lipstick, and it's the lipstick innovation your makeup bag's been missing. What makes this one different from the rest of your lipstick collection is that it's super-slim, square and, of course, the chicest of them all. Proudly display the gold YSL-embossed packaging on your desk, in your clear going-out crossbody bag or fit a few different shades in your travel carry-on for a super-pigmented matte finish wherever your travels take you.
The shade range is undeniably perfect for fall, and we wish you all the luck choosing just one. Right now, we're crushin' on the neutral shade named Ambiguous Beige, a dark berry shade named Reverse Red and a classic bold red named Rouge Extravagant. The creamy matte formula is long-lasting, non-drying and perfect for every skin tone — prepare to fall in love.
YSL Rouge Pur Couture The Slim Matte Lipstick isn't in stock just yet, but in the meantime we encourage you to add yourself to the brand's mailing list so you'll be the first to know when it arrives. Each lippie costs $39, so choose your shade (s) wisely — but know you can't go wrong.
Read More:
6 Serums for Makeup Prep That Will Seriously Change Your Beauty Routine
5 Eyeshadow Palettes That Were Basically Made for Beginners
NYX Can't Stop Won't Stop Foundation Is Finally Here — RUN!
Read more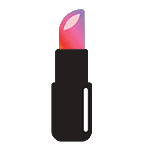 Back to top