This Maybelline New York Mascara Gives Me Falsie-Like Lashes All Day
April 03, 2023
As someone who rarely leaves the house without mascara on, I've tried plenty of formulas, from volumizing to lengthening to tubing — but I haven't discovered a new favorite in awhile. The Maybelline New York The Falsies Surreal Extensions Mascara might be giving my entire mascara collection a run for its money, though. The first time I swiped it on, I was shocked at how long and fluttery it made my lashes look, without any clumping. Below, check out my thoughts on the formula after wearing it for a full week.
The Maybelline New York The Falsies Surreal Extensions Mascara
The Falsies Surreal Extensions Mascara is a volumizing and lengthening mascara that coats lashes in different-sized fibers for a lengthened, dramatic effect. It's designed to stay put for up to 24 hours and wash off easily at the end of the day. You can find it in three shades: Blackest Black, Very Black (which is a softer black shade) and Brownish Black. The wand features long, twisted bristles that are easy to maneuver even on short bottom lashes. This mascara is vegan, ophthalmologist-tested and gentle enough for sensitive eyes and contact lens wearers.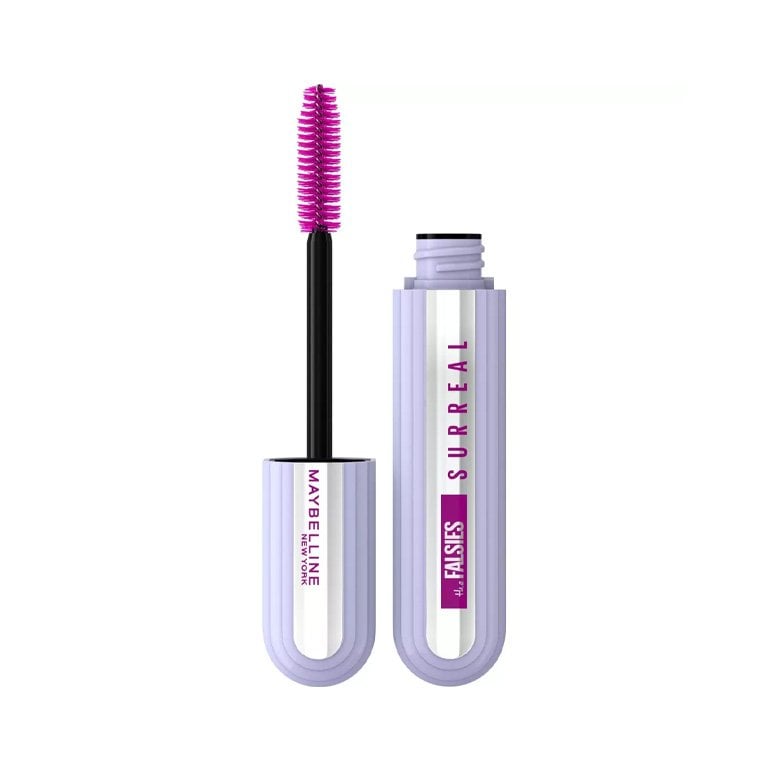 My Review of the Maybelline New York The Falsies Surreal Extensions Mascara
I went into this review tentatively optimistic. As a mascara lover, I know what I like in terms of a wand (full and fluffy is my preference) and a formula (length and volume are both a must). I also hoped for something that wouldn't give me "raccoon eyes" at the end of the day — a lot of mascaras I try, even those that claim to be smudge- and flake-resistant, leave me with a dark ring around my eyes by midday.
The Falsies Surreal Extensions Mascara completely exceeded my expectations. I've been reaching for the Brownish Black shade for a soft look, and I love the way it makes my lashes look long, full and defined while still feeling soft and wispy. I was so impressed the first time I tried this mascara — and the picture below, which shows one eye done and the other bare, proves why.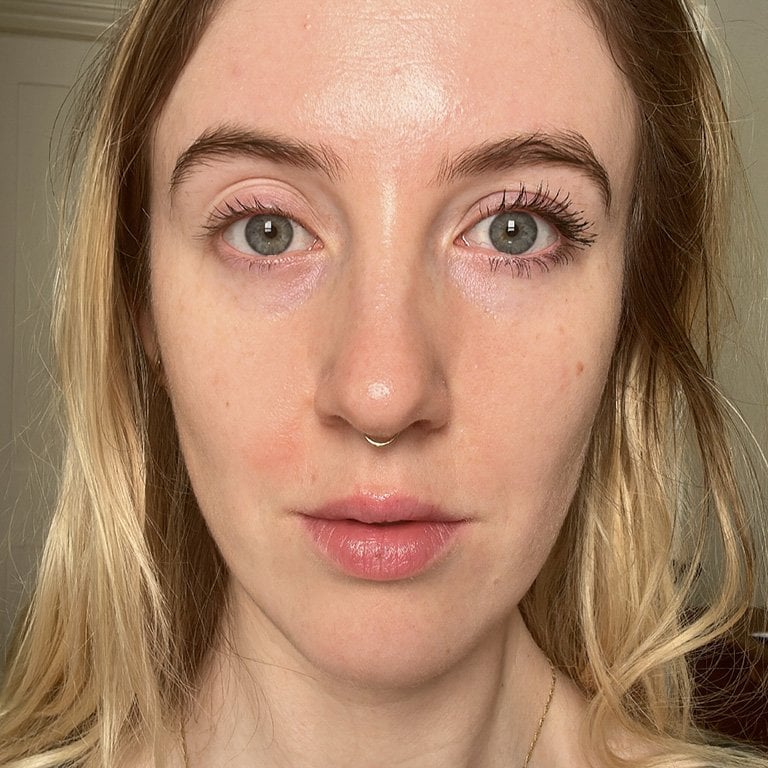 The real test came with wearing the mascara all day. Again, I'm prone to mascara smears and smudges, and I wasn't sure how well this formula would hold up on me. After wearing it every day for a week, I'm happy to report that it lasted beautifully. I noticed some minor flaking under my eyes before I took it off to sleep, but this was at midnight — I had applied it 16 hours earlier and didn't touch up once. Even on a day when my eyes were leaking a waterfall (I was chopping onions while cooking), it only smudged a tiny bit. Here, you can see it applied on both my eyes — I'm obsessed with how it makes my lashes stand out. This might just be my new favorite mascara!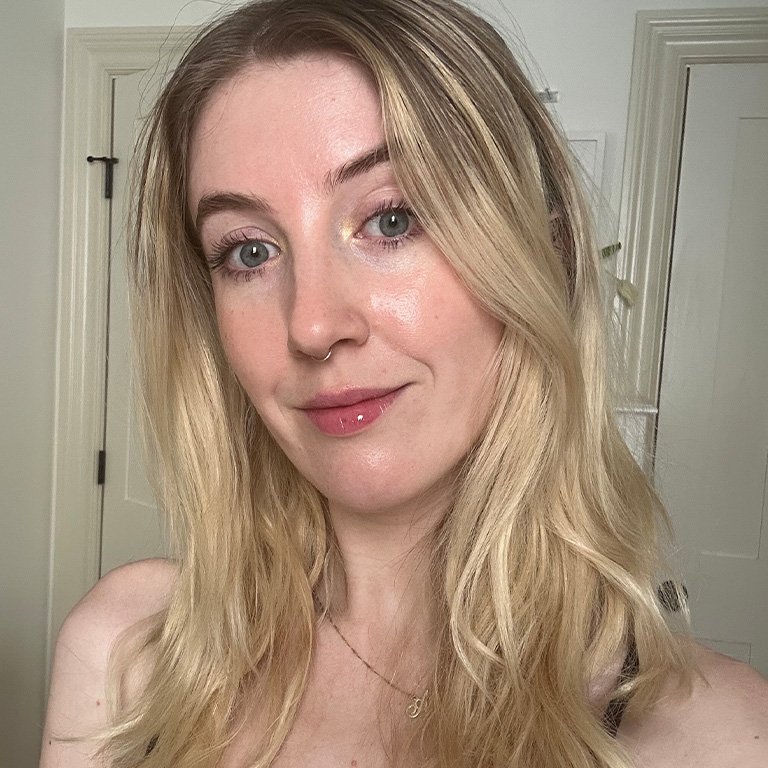 Photos: Ariel Wodarcyk; Design: Juliana Campisi
Read more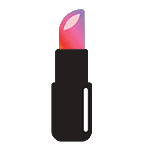 Back to top