We're Calling It! 7 New Beauty Launches That Will Be All the Rage in 2022
December 16, 2021
There's been tons of great beauty launches this year, but a lot of times, brands save the best for last. Get ahead of the makeup trends to come with these releases that slipped in under the wire. From a setting spray infused with electrolytes to a curling mascara that eliminates any need for a lash curler, these are the makeup innovations we predict will go viral in 2022.
1 / 7
Eyeshadow sticks have been having a moment, but the exclusive no-tug technology behind these is what sets them apart. The creamy eyeshadow stick glides onto your lids without tugging on your delicate eye area and stays put. It's available in matte and pearl finishes to fit whatever makeup mood you're in.
2 / 7
You may think all makeup remover wipes are created the same, but wait until you try these from CeraVe. With ceramides and hyaluronic acid, they gently clean your face while thoroughly removing tough foundation, eye makeup and waterproof mascara. These wipes are also ophthalmologist-approved for the sensitive around eyes and accepted by the National Eczema Association.
3 / 7
2022 might just be the year you ditch your eyelash curler. Even if you have straight lashes, — you won't need the tool with Maybelline's latest mascara in your arsenal. The '"memory curl" formula and the curved brush with double bristles deliver defined, bouncy lashes without clumps or flakes.
4 / 7
This nail strengthening treatment is more than just a pretty bottle. It has nail bonding technology to protect and prevent weakness and brittleness. We also love that it leaves behind a natural tint with the perfect amount of sheen.
5 / 7
Who knew electrolytes could help supercharge your makeup routine? Infused with electrolytes ingredients like aloe, magnesium, zinc, citric acid and biotin, this setting spray promises to keep skin hydrated for a plumper appearance, all while giving you 24 hours of makeup wear.
6 / 7
This vegan mascara formula not only creates volume, length and definition for up to seven times fuller lashes, but it conditions lashes with clean ingredients too. The 99% natural origin formula is allergy-tested and suitable for even the most sensitive eyes.
7 / 7
Take the holiday cheer with you into the new year with this sparkling loose glitter for your lips and cheeks. Plus, it comes with a brush that makes application easy and fallout-free.
Read more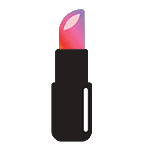 Back to top