5 Sunscreens Perfect for Oily Skin
September 20, 2019
Let's be real here: when your skin feels oily, it's tempting to skip out on sunscreen, even though you know the importance of wearing SPF protection under your makeup every day. But between the thick formulas and greasy-feel, finding the right sunscreen for your oily skin type can be a real struggle. That's why we rounded up five sunscreens made especially for oily skin. Read on for the best formulas that will keep your face grease-free, residue-free and most importantly, protected.
Oil-Free
Vichy Capital Soleil SPF 60 Sunscreen
Not only does this sheer sunscreen contain antioxidants that neutralize free radicals, but it's also ultra light, oil-free, water resistant and leaves no white residue. It immediately absorbs into skin for a non-sticky, matte application and is perfect for oily or acne prone skin.
Lancôme UV Expert Aquagel Defense SPF 50 Sunscreen
This light but powerful oil-free option immediately absorbs into the skin for a weightless and shine-free feel. It's a two-in-one primer and moisturizer that keeps skin hydrated while also defending against environmental aggressors like pollution.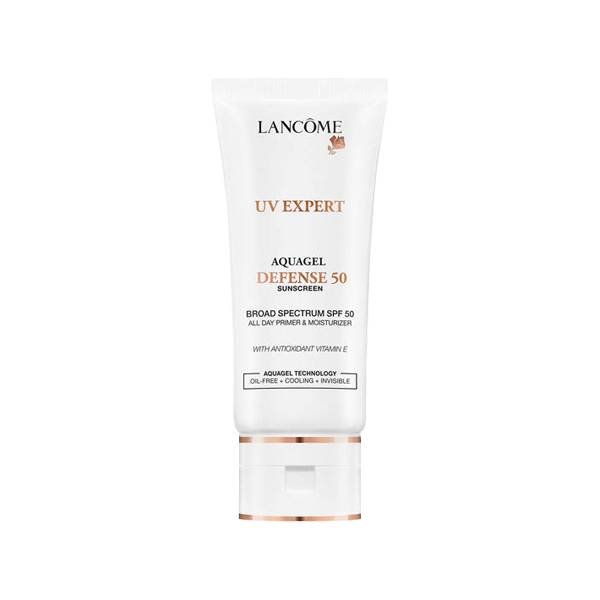 Matte Finish
SkinCeuticals Physical Matte UV Defense SPF 50
A mattifying sunscreen is (more or less) a lifesaver to those with oily skin. This broad spectrum, 100 percent physical SPF is formulated with an oil-absorbing protective base to deliver a matte finish, even in hot and humid conditions. And it gets better — the weightless mousse texture dries to a powder finish for an even smoother makeup application.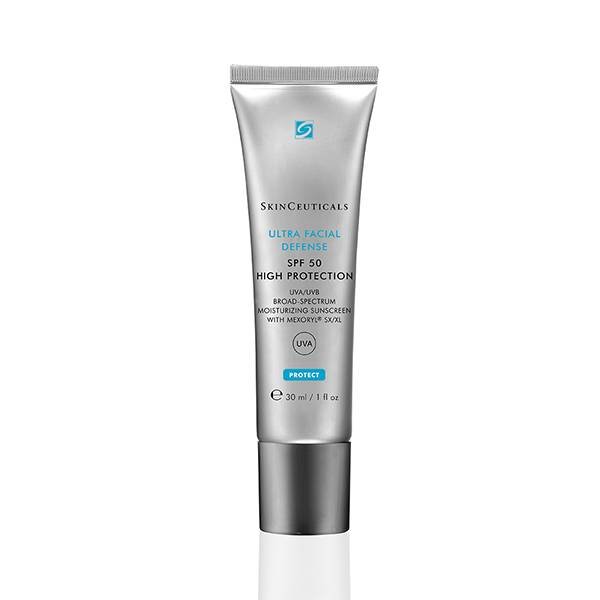 La Roche-Posay Anthelios Ultra Light Fluid Facial Sunscreen SPF 60
The same way a powdered foundation absorbs oil, a mineral-based sunscreen works by leaving skin with a protective, matte veil. And to top it off, the virtually weightless formula is also paraben and fragrance-free, so it's even suitable for oily skin that's ultra sensitive.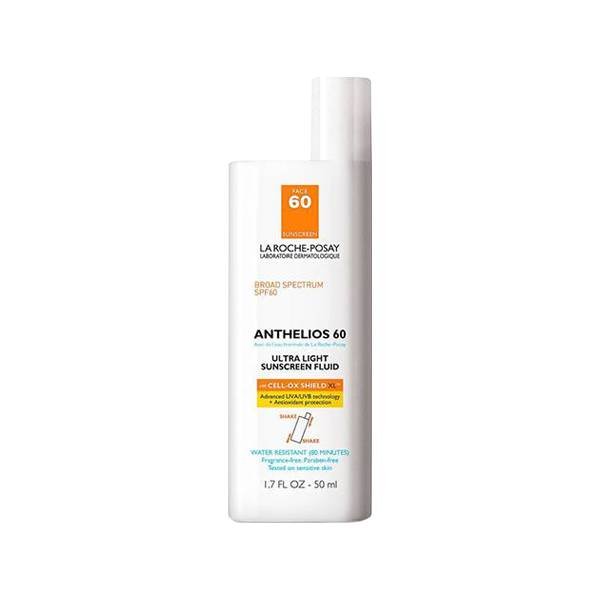 Antioxidant Rich
Kiehl's Super Fluid UV Defense SPF 50+
With the combined benefits of an oil-free and mattifying formula, the silky and non-greasy fluid also contains vitamin E to help prevent free-radical damage and skin aging.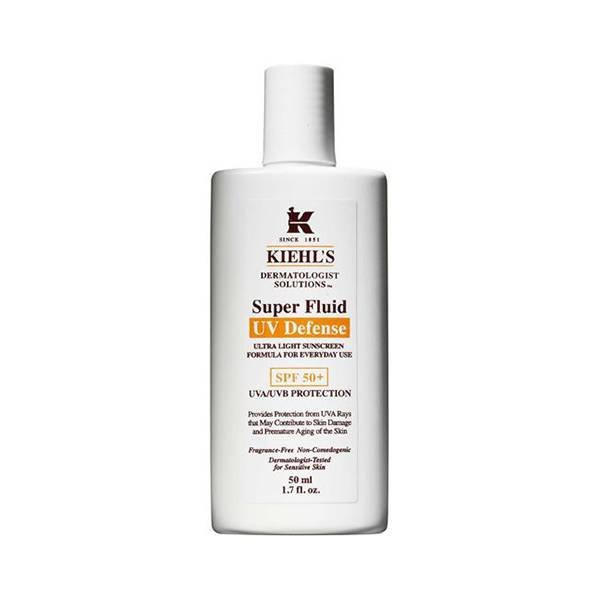 Read More:
This Starry-Eye Makeup Tutorial Is So Much Easier Than It Looks
7 Makeup Mistakes That Make Your Eyes Look Smaller
What Is Toning Shampoo?