4 Cool Prom Hairstyles That You Have to Try This Year
April 04, 2019
As much as we can appreciate the time-honored tradition of crowning a prom queen every year, we don't think the person wearing the tiara should be the only one getting all the glory. We think the spotlight should celebrate every type of hairstyle, so we rounded up a few of our favorites to help inspire you on this special night. Whether your hair is colored, short, curly or straight — we've got your prom hairstyle inspiration ahead.
High Pony
Although a classic chignon or top knot has been the go-to prom hairstyle for decades, we'd like to encourage you to give the bun a break … kind of. Instead of a bun, go for a high, bouncy pony, to give your prom look a fresh, peppy edge. High ponies have been all the rage on the red carpet and runways lately, and they are ideal for pairing with a low-back dress or any ensemble with cool detailing that should be shown and admired. For extra length and bounce, try our double-up ponytail trick that is sure to keep your pony high and mighty all night long.
Slicked-Back Hair
If you're a daring girl who gravitates toward edgy hairstyles, this sleek look is for you — and, it's super easy to put together. All you need is a little hair gel and setting spray and you'll be ready to roll. (For a gel with some flexible hold, try L'Oréal Paris Studio Line Clean Gel.) To mix up the typical style, we recommend adding a waterfall of bobby pins along the middle portion of the hair to give it a little more texture. Check out this easy slicked-back hair tutorial to master the look.
Messy Braid
If you're going for a bohemian-inspired prom style, make sure to complete the look with a lusciously messy braid. Although a messy braid may not strike you as a formal nighttime 'do, when done right, it can give you a princess-like look that is ideal for a special night like prom. Check out this messy braid tutorial to create a stunning look that will turn heads. To complete the look, apply some texturizing spray or powder (we love Shu Uemura Texture Wave) to your roots to give your braid extra fullness and body.
Fully-Done Half-Updo
Give voluminous hair a new twist by rocking a fully-done half-updo. Secure the top half of your hair into a pony, leaving the rest bouncing and out. Don't forget to spray the look with flexible-hold hairspray like the L'Oréal Paris Elnett Hairspray to make sure it stays put before you walk out the door.
Read more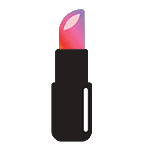 Back to top