Want Chunky Highlights? Here's Everything You Need to Know 
April 24, 2023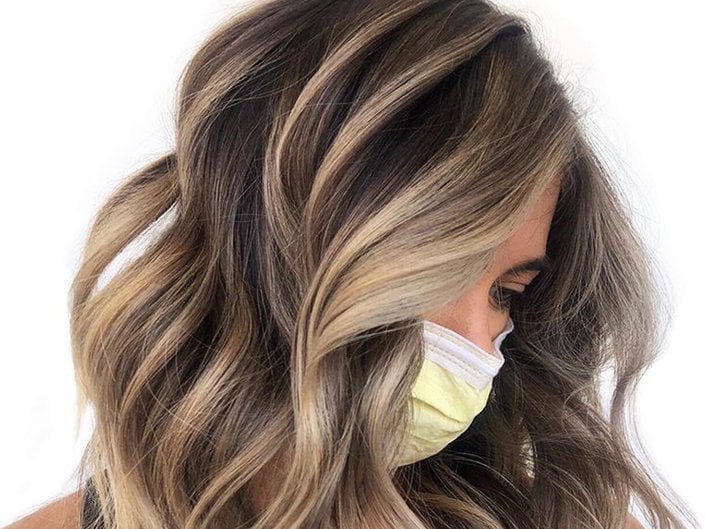 If you want to channel the '90s and early 2000s, we're happy to report that one of the biggest hair trends of the era, chunky highlights, is back. Because the highlight trend is more defined and bold than ombré or balayage styles, it's important to know how to maintain and grow out the look before you take the plunge. To find out, we consulted with Matrix celebrity colorist George Papanikolas about all things chunky highlights.
What Are Chunky Highlights?
There are two ways to approach the look, according to Papanikolas. "It depends on if you want to push the envelope and have a strong, edgy look, or if you want a softer effect," he says.
The difference between the two comes down to how chunky and high-contrast you get at the roots. "The key step to both of these looks is strategic placement," he says. "You want to have enough negative space and contrast so that the chunky highlights really pop." Papanikolas adds that his favorite place to focus them is on face-framing pieces.
How to Create Chunky Highlights
"If your hair is very dark, it may require more than one session to get very blonde highlights — you might have to go over the same piece two to three times to get it very light," says Papanikolas. Trying to achieve chunky highlights perfectly in one shot can over-process the hair and cause damage and breakage, so patience is key. Although we recommend going to your stylist for chunky highlights, here's a step-by-step process for the DIY hair dye masters out there.
Step 1: Section Your Hair
Start by sectioning out where you want to place your highlights. If you want them to frame the face, part your hair down the middle and section out the front pieces.
Step 2: Paint on Your Highlights
Apply your bleach to the thick, chunky sections of your choice. A great at-home kit to try for this is the L'Oréal Paris Colorista Bleach Highlights. We also love the Garnier Olia Highlights kits, which come in one shade for blondes and another for brunettes. If you have dark hair, take Papanikolas's advice and take your time as you work to achieve the lighter shade. Then, wrap it in foil and let it sit as directed on the package. After time is up, wash it out to reveal your results. Again, you'll achieve the best results at the salon, rather than at home.
Step 3: Tone Your Hair
After you bleach your hair, there's a high likelihood that it may turn out a yellow or brassy hue. To counteract this, you're going to want to tone your hair. You can pick up a toner and developer at your local beauty store, or you can reach for an at-home gloss, such as the L'Oréal Paris Le Color Gloss One Step Toning Gloss. This pick comes in a wide variety of shades, including Silver, Blush Blonde, Platinum Pearl and Smoky Bronde.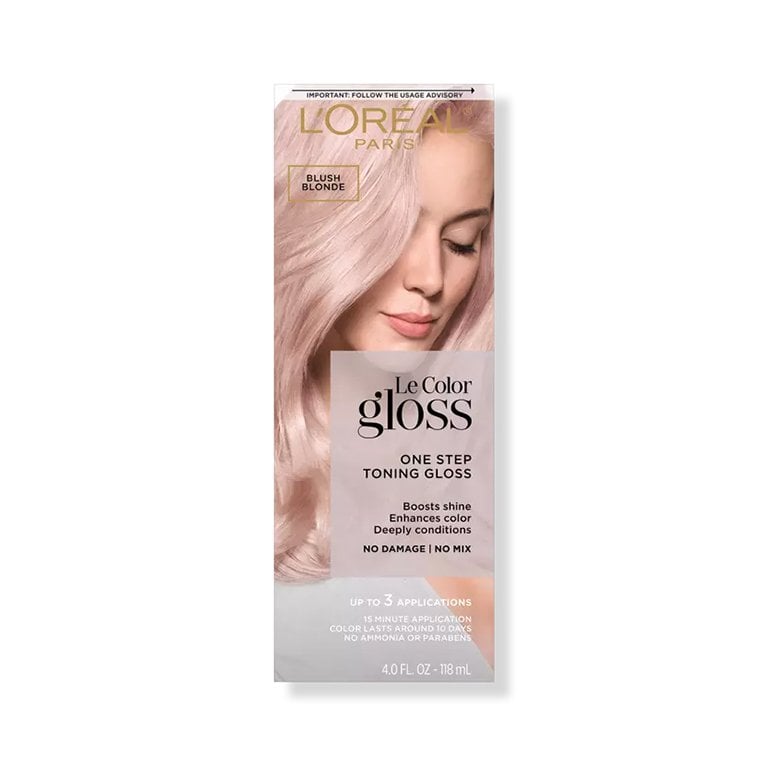 How to Maintain Chunky Highlights
"Brass is going to be your biggest enemy, especially on darker hair, so it's important to use a blue- or violet-based shampoo," says Papanikolas. We recommend the Matrix Total Results Brass Off Shampoo for brunettes or Matrix Total Results So Silver Shampoo for blondes to help neutralize any unwanted yellow and orange tones. To make the color appear extra cool-toned, try using the L'Oréal Paris EverPure Anti-Brass Purple Mask once a week.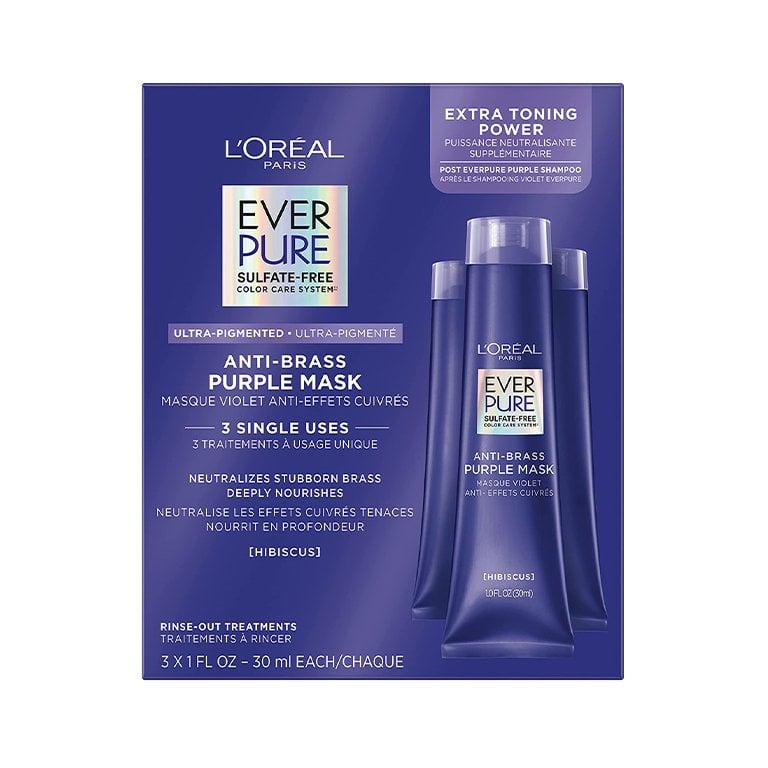 How to Grow Out Chunky Highlights
Growing out your chunky highlights can be tricky, which is why Papanikolas suggests making the highlights thicker towards the ends than at the roots."This allows you to have a high contrast and pop, but has a much more forgiving grow-out process," he says.
"If you want to try something new but are nervous about experimenting with the trend, start off with a stronger face-framing highlight or bold balayage highlights before you make the full plunge," he suggests.
Chunky Highlight Ideas to Try
Strawberry Swirl
We're feeling inspired by this dynamic red-and-peach color combo. Red hair dye is notoriously quick to fade, so if you do go the redhead route, make sure to wash your hair using lukewarm water (hot water strips the color faster) and a color-preserving shampoo and conditioner, such as the Matrix Total Results Keep Me Vivid Sulfate-Free Shampoo and the Keep Me Vivid Nourishing Conditioner.
Black and Blonde
For maximum contrast, go for a dark, edgy base with cool-toned blonde highlights. To make your features pop, keep the hair framing your face extra icy and pale. The results are early 2000s-inspired hair goals.
Copper and Blonde
Copper is one of this year's trendiest hair colors, and we're in love with how the color pops against these chunky, golden blonde highlights. They offer a subtle, pretty contrast that's perfect for spring and summer.
Brown and Honey Blonde
Honey blonde highlights stun against a warm, golden brown base. We love how chic and sophisticated chunky highlights look on this sleek, shoulder-length bob.
Blue and Black
Dark blue highlights add a fun pop of color to black hair. If your hair is naturally black, you'll only have to bleach it to a medium blonde shade before you add the blue dye on top — meaning your hair will sustain less damage than if you choose a pale or pastel shade.
Auburn and Beige Blonde
Neutral blonde money pieces and chunky highlights will light up your face and stand out against a dark auburn base.
Platinum Blonde Highlights
If you love the platinum blonde life, you can still rock chunky highlights. The sunny hue looks bright and high-contrast against a barely visible, beige blonde base. To keep your blonde looking as cool-toned as possible, purple shampoo is a must-have. We recommend the
Kérastase Bain Ultra-Violet Purple Shampoo
.
Chunky Lowlights
Yes, chunky lowlights can also be a thing. A scattering of peekaboo black lowlights add an edgy layer of dimension underneath icy, platinum blonde color. This hairstylist used tape-in extensions to avoid putting black dye on her client's well-kept platinum strands.
Pink and Grey
This soft, low-contrast style alternates sections of soft, baby pink highlights with a silvery gray tone. We think the color combo is the perfect way to marry chunky highlights with the
balletcore trend
.
Dark Cherry and Fire Engine Red
Fiery red highlights provide a bold, colorful juxtaposition against a dark, cherry red hue. To make your chunky highlights pop even more, try pairing the split-dye sections side by side in blunt bangs.
Bright Pink and Black
Unlike the chunky highlights of the past, today's looks don't have to be stripe-y — in fact, they can be surprisingly subtle, even when they're painted on in a hot pink hue. Just keep the highlights extra chunky and bright near your face to draw attention to your features.
Multicolored Chunky Highlights
If you can't pick just one shade for your highlights, go for a mix of colors to suit your mood. This jet-black wig features ribbons of blonde, caramel and bright red highlights woven throughout.
Mushroom Brown Highlights
You can still get in on the chunky highlights trend
while keeping your hair dark
. A dusting of mushroom brown highlights on chestnut brown or black hair looks subtle and is a low-maintenance, minimally damaging way to lighten your hair.
Rose Gold Highlights
Rose gold is a pretty, shimmery color that looks amazing on all hair colors. It brightens up brunette strands, adds a touch of rosiness to blondes and is subtle enough to almost blend in on redheads. Plus, the color looks extra pretty when it catches the light.
Read more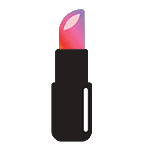 Back to top