Want Chunky Highlights? Here's Everything You Need to Know
April 29, 2022
If you want to channel the
early 2000s
, we're happy to report that one of the biggest hair trends of the era,
chunky highlights
, is back. Because the highlight trend is more defined and bold than ombré or
balayage styles
, it's important to know how to maintain and grow out the look before committing. To find out, we consulted with Matrix celebrity colorist
George Papanikolas
about all things
chunky highlights
.
What are Chunky Highlights?
There are two ways to approach the look, according to Papanikolas. "It depends on if you want to push the envelope and have a strong, edgy look, or if you want a softer effect," he says.
The difference between the two comes down to how chunky and high-contrast you get at the roots. "The key step to both of these looks is strategic placement," he says. "You want to have enough negative space and contrast so that the chunky highlights really pop." Papanikolas adds that his favorite place to focus them is on face-framing pieces.
How to Create Chunky Highlights
"If your hair is very dark, it may require more than one session to get very blonde highlights — you might have to go over the same piece two to three times to get it very light," says Papanikolas. Trying to achieve chunky highlights perfectly in one shot can over-process the hair and cause damage and breakage, so patience is key. Although we recommend going to your stylist for chunky highlights, here's a step-by-step process for the DIY hair dye masters out there.
STEP 1:

Start by sectioning out where you want to place your highlights. If you want them to frame the face, part your hair down the middle and section out the front pieces.

STEP 2:

Apply your bleach to the thick, chunky sections of your choice. A great at-home kit to try for this is the L'Oréal Paris Colorista Bleach Highlights. If you have dark hair, take Papanikolas' advice and take your time as you work to achieve the lighter shade. Then, wrap it in foil and let it sit as directed on the package. After time is up, wash it out to reveal your results. Again, you'll achieve the best results at the salon, rather than at home.
How to Grow Out Chunky Highlights
Growing out your chunky highlights can be tricky, which is why Papanikolas suggests making the highlights thicker towards the ends than at the roots."This allows you to have a high contrast and pop, but has a much more forgiving grow-out process," he says.
"If you want to try something new but are nervous about experimenting with the trend, start off with a stronger face-framing highlight or bold balayage highlights before you make the full plunge," he suggests.
Photo: Courtesy of Amy Bee of @hairbyamybee
Read more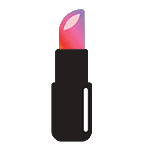 Back to top