Milk Tea Hair Is the Cozy, Cool-Toned Color We're Loving for Fall
August 25, 2023
If you're familiar with strawberry girl makeup, blueberry milk nails and most recently, cinnamon cookie butter hair, then you know the hype around beauty trends named after food is real. Milk tea hair is yet another delectably named style to add to your radar. The ashy, cool-toned hair color comes in as many different shades as the drinks listed at your favorite boba shop, making it easy to switch up and customize according to your tastes. Below, we turned to Sachi Kokumagai, master colorist at Warren Tricomi NYC, to find out more about milk tea hair color, and rounded up some of our favorite inspo pics for you to take to your next hair appointment.
What Is Milk Tea Hair Color?
"Milk tea hair color is a dimensional hair color blend with a brown base and beige highlights, with a bit of a cool tone," explains Kokumagi. To achieve milk tea hair's signature cool-toned look, your stylist should add "a drop of purple" to any light ash glaze or toner and paint it on top of your highlights. "The ash tone should be very light to match any kind of skin tone."
Do You Need to Bleach Your Hair to Get Milk Tea Hair?
If your hair is naturally blonde or a very light brown, then you may not need to bleach or lighten your hair to reach your desired milky shade. If, however, your hair is darker or has red tones, then it will be necessary to lighten the color.
Maintenance for Milk Tea Hair Color
Kokumagi recommends refreshing your highlights every eight to ten weeks, as well as a monthly gloss appointment to maintain your hair's cool, ashy tones. While we recommend leaving your highlights to the professionals, there are some at-home gloss options you can try to refresh your color in between salon visits. Depending on your shade of milk tea hair color, you can cool down your hair's hue using the L'Oréal Paris Le Color Gloss One Step Toning Gloss in Platinum Pearl, Silver or Smoky Bronde.
"Using a color-safe shampoo is always a great idea in between services," adds Kokumagi. The Matrix Food for Soft Hydrating Shampoo is our editors' current go-to.
Milk Tea Hair Color Ideas
Silver Milk Tea Hair
Read more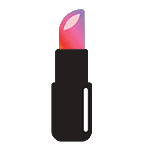 Back to top