How to Grow Out a Bob Haircut Without Going Through an Awkward Stage
November 24, 2021
Growing out a bob haircut can be an awkward process. Blunt edges that were perfect for your shorter style can start to look lumpy or square as your hair lengthens. To find out how to deal with the dreaded in-between phase, we consulted with celebrity hairstylist Zachary Morad. From hairstyling tricks to in-salon tweaks, read on for his top tips for growing out your hair.
TIP 1: Messy Always Works
Is your hair falling flat? Are your
blowouts
looking a little too rounded? Morad recommends going for a textured, messy look. Try warming up a pomade in your hand or with a blow dryer and then running your fingers through the roots. This will give it a bit more volume and texture. For this, we recommend the
L'Oréal Paris Studio Line Overworked Hair Putty
.
TIP 2: Stay on Schedule
While your first inclination might be to skip your next haircut, don't. Getting a trim about every eight weeks will keep your hair looking fresh and healthy as it grows out. Morad suggests also considering light layers to soften the ends of your bob.
TIP 3: Accessorize It
Try pulling pieces on one side of your head back with cute bobby pins for a chic style that also gives your hair dimension. Morad says that headbands are another great accessory to play with and can help keep your hair out of your face until you're able pull back the lengths into a ponytail.
TIP 4: Give It a Pop of Color
To help you get through the process, Morad recommends trying a new hair color. Whether you're feeling adventurous and want to go for a bold, fun color (
holographic hair, anyone
?) or just want to
add some highlights
, dyeing your hair is an easy way to refresh your look.
Read more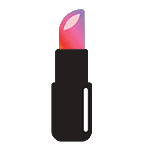 Back to top