Career Diaries: The Founders of CTZN Cosmetics Talk About the Importance of Being Seen in the Beauty Industry
April 22, 2020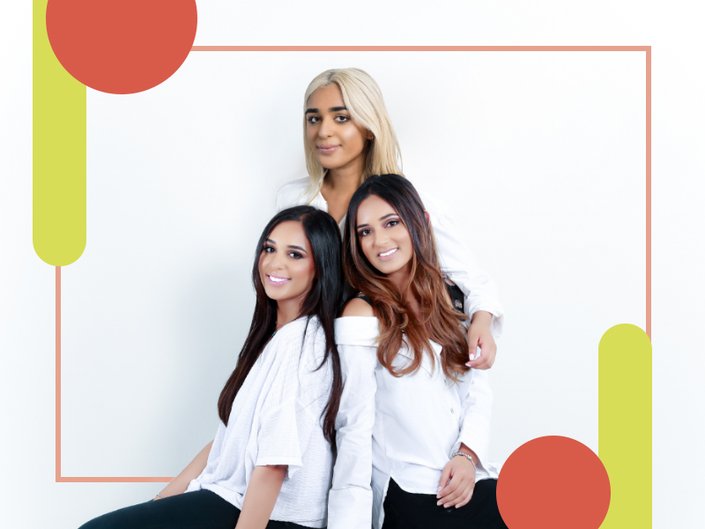 Finding the perfect nude lipstick that matches your skin color and undertone can be difficult no matter your skin tone. For women of color in particular, though, it's especially challenging because "nude" is often synonymous with a color that resembles beige, which can appear ashy or chalky against darker skin. After continually noticing this lack of representation in product formulations, sisters Naseeha, Aleezeh and Aleena Khan set out to create their own all-inclusive brand CTZN Cosmetics. The co-founders made it their mission to create makeup that was genderless and catered to all skin types. They started with their Nuniversal collection, which contains 25 truly nude lipstick shades for every citizen around the world. Learn more about their journey and how they continue to tackle representation in the beauty industry, ahead.
Can you tell us about your background?

Aleena Khan: We were born in Los Angeles, raised in Dubai and are ethnically Pakistani. Naseeha was obsessed with watching YouTube tutorials to learn beauty hacks while growing up. Her passion for makeup led her to become a certified makeup artist at Los Angeles Makeup School. Aleezeh, who's notoriously organized and the most practical of the sisters, graduated from Hult International Business School and was confident she could lead the brand's logistics and operations. Aleena had previously worked on the content team at Snapchat in its Los Angeles headquarters, making her perfect to lead branding and social media. Together, with our various skills, we believed we had what it took to create a killer brand.

What's the story behind CTZN Cosmetics?

Aleezeh Khan: When people ask where we from, we never have one short answer. Our grandma would always say, "tell them you're a citizen of the world," and even though we didn't really say that, we connected with that ethos. My sisters and I hardly felt like anyone resembled us in beauty campaigns. We noticed that even when brands made a concentrated effort to be "inclusive" they would often miss the mark on representing Southeast Asian and Middle Eastern demographics. Our other friends of color shared the same sentiment. Beyond the lack of representation in beauty campaigns, we weren't able to find the correct shades that suited our complexions and undertones. The dialogue shifted when we realized it was not just women of color who felt excluded by the beauty industry, it was also men and other genders. We were inspired to create a genderless makeup brand that isn't for men or women but simply for whoever wears makeup and for all skin tones.

Why was it important to have the perfect nude for all skin tones?

Naseeha Khan: It's imperative to have the perfect nude for all skin tones because nude is not one color; it is not just beige. This is why we have created 25 nude lip shades in our Nuniversal collection because everyone's nude is different. Our guiding principle is to make sure our makeup makes everyone feel seen.

What was one of the biggest challenges you faced when starting the brand?

All three sisters weighed in: In the conceptual stage of the brand we initially wanted to launch products regularly — bringing newness to the beauty table often — but going through the process we learned lead times were longer than we anticipated. Product testing is a long process consisting of lab testing, factory testing, and then "in-package" testing takes an additional couple of months. So you can imagine the time it would take to make an adjustment in the middle of the process. We have major respect for brands that churn out products so frequently because we know how long it takes and how much advanced planning everything requires.
What are your daily makeup routines?

Aleena: Foundation, concealer, lots of layered mascara, contoured cheekbones and a nude lip — currently my nude combo is Lipstroke Chaar with Nudiversal 11: Istanbul. I finish every look with a dab of Globalm Clear on my cheekbones; I'm obsessed with a dewy glow!
Aleezeh: I usually like a more minimal look for my everyday. I like to start with a light moisturizer and then use a BB cream as my base. I add concealer and then contour my cheeks with some bronzer for definition. I finish off my look with mascara and our Lipstroke Chaar with Nudiversal Shade 15: London, which is my perfect nude.
Naseeha: After cleansing my skin, I moisturize it and add BB cream, fill in my brows, add a neutral shadow over my lids, mascara, bronzer and, of course, a cat eye. I finish the look off with Lipstroke Cinco and Nudiversal 8: Dubrovnik on my lips.
What do you hope to see in the future for the beauty industry?

Aleena: Authenticity. Not a "token" brown girl in your campaign, but get to know that girl, inquire what her needs are as a beauty consumer, ask her and her friends what they would like to see, and then get her opinion on your next campaign before launch to see if it resonates.
What do you want the world to know about representation in beauty?

Aleezeh: It is not about the number of shades you have, it is the research that results in having the right shades. For example, having the largest number of foundation shades in your collection would mean nothing if someone still could not find one that aligns with their correct undertone.
What's next for the brand?

Naseeha: We are working on a one-shade-fits-all product. We are currently testing it far and wide to ensure it will suit everyone who wears it. If we pull it off, it's going to be incredible!
Makeup is …?
Aleezeh: A tool to embrace self expression.
Naseeha: Art and can be used in any way or form.
Aleena: Supposed to be fun!
Photo Courtesy of: CTZN Cosmetics
Read more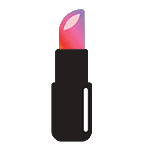 Back to top