How to Choose the Right Makeup for Olive Skin Tones
September 29, 2021
If you have an olive complexion, finding the right makeup for your tone can be challenging. Bright, fun colors look amazing with your complexion, but it could take all day to find a foundation or nude lipstick that perfectly matches your unique undertones. And of course, the right makeup application is key. Ahead, find your ultimate guide to choosing the perfect makeup for olive and medium skin tones.
Understanding Your Undertones
No matter what your dominant skin tone is, what really makes foundation work is how well it complements your undertones. Beneath your specific skin tone lies a subtle hue in one of the following categories:
Cool: Pink, red or blue undertones
Warm: Yellow or golden undertones
Neutral: A balance between both cool and warm
Typically, olive skin is known for either having warm or neutral undertones with a greenish cast. The lighter your natural skin tone, the cooler your undertones are, while darker olive shades have deeper, more golden undertones. If you're unsure, here are a few tests to help you find out.
The White vs. Cream Test
Start by grabbing two articles of clothing (or even a towel) — one white and the other off-white. While wearing no makeup, decide which color complements your skin tone best. If it's the pure white shade, your undertones are warm. If the cream color suits you more, then you have cool undertones. If both flatter you just the same, you're neutral.
The Vein Test
Look at the veins on your wrists. If they're green, then you have warm undertones. If your veins are blue, then you have cool undertones. Do you have both colors or do they appear to be blue-green? Then you have neutral undertones.
The Jewelry Test
If gold jewelry enhances your complexion, then you're likely on the warmer side. If silver jewelry looks best on your skin tone, then you have cool undertones.
The Sun Test
When you were out at the beach this summer, did your skin tan and turn golden-brown, or did you turn pink first? If you tanned immediately, you're most likely warm-toned. If you burned first, you're probably cool-toned.
Foundation for Olive Skin Tones
Working with your exact undertone will help you determine which foundation is perfect for your complexion. One of our favorites for this is the Lancôme Teint Idôle Ultra 24H Long Wear Matte Foundation because it comes in 20 shades and does an excellent job at blending into the skin for a natural, matte finish. We also recommend a lightweight formula, like the YSL Beauty Nu Bare Look Tint. This makeup-moisturizer hybrid melts into the complexion for an effortless no-makeup makeup look, but is also perfect if you want buildable coverage.
Eyeshadow for Olive Skin Tones
As for shadow, whether you want to play it natural or sultry is up to you. Golds and browns look gorgeous on your skin tone so we recommend the
Urban Decay Naked Wild West Eyeshadow Palette
. This collection of shadows contain chocolate browns, copper shimmers and stunning golds that you can mix and match depending on your eyeshadow mood. We also love
Morphe 35XO Natural Flirt Artistry Palette
for olive skin, thanks to its peach, pink and purple tones.
Lipstick for Olive Skin Tones
Your olive skin tone works with a wide range of lipstick colors from subtle nude to electric orange. Big and bright shades bring out your natural gold undertones, while berry hues add extra warmth to your complexion. Other colors to flaunt include coral with pink undertones, vampy or wine-based reds, cranberry shades and deep pinks. Our favorite lip colors for olive tones, however, are without a doubt deep browns, which is why we love the Maybelline New York Color SuperStay Matte Ink Crayon Lipstick in Live On The Edge. If you want a more nude option, try the CTZN Cosmetics Nudiversal Lip Duo that comes in a range of neutrals that complement your neutral, cool or warm olive skin.

Read more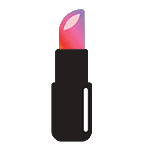 Back to top