How to Choose the Right Makeup for Olive Skin Tones — Plus, Our Favorite Products
June 22, 2023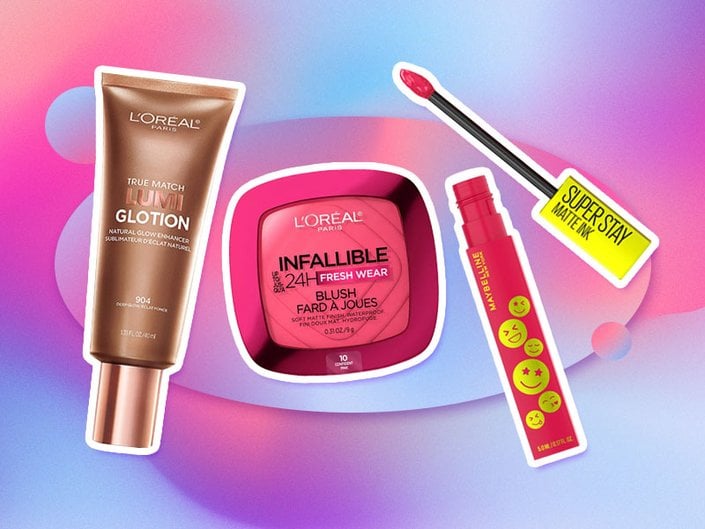 If you have an olive complexion, finding the right makeup for your skin tone can be a bit challenging. Bright, fun colors will always look amazing with your complexion, but finding a foundation or nude lipstick that perfectly matches your unique undertones can require some real searching. Ahead, we're breaking down how to choose perfect makeup for olive and medium skin tones with the help of makeup artist Gilbert Soliz. Plus, keep reading to learn about our favorite makeup products for olive skin tones, including foundation, lipstick, eyeshadow and more.
What Is an Olive Skin Tone?
"Olive skin tones are often referred to as having yellow, a touch of green and or golden undertones," says Soliz. He notes that olive is typically one of the less common undertones. As a skin tone, it often has both warm and neutral undertones. Cool undertones, meanwhile, are less common for those with an olive skin tone.
Olive Skin Undertones
No matter what your dominant skin tone is — fair, light, medium, deep or dark — what really determines if a foundation will be a good match with your skin is how well it complements your undertones. Your skin's undertone is the secondary color that pops through your skin tone and your makeup. Beneath your skin tone lies a subtle hue in one of the following categories:
Cool: Pink, red or blue undertones
Warm: Yellow or golden undertones
Neutral: A balance between both cool and warm
As mentioned above, olive skin is known for either having warm or neutral undertones with a greenish cast that can become more apparent during the winter months. If this describes you, keep reading for product recommendations for your olive skin tone.
Best Foundations for Olive Skin Tones
According to Soliz, when it comes to foundation, "golden neutrals are a safe bet since they have a balance of both warm and cool with a touch of yellow."
If you're looking for a foundation with good shade matching for olive undertones, we recommend the Giorgio Armani Beauty Luminous Silk Foundation. The shade 3.5 is great for people with light skin and olive undertones, shade 6 should work for medium skin with olive undertones, shade 9 for tan skin with olive undertones, and shade 14 may be best for dark skin with olive undertones. The formula is buildable while remaining natural-looking on the skin, and it gives the complexion a gorgeous glow.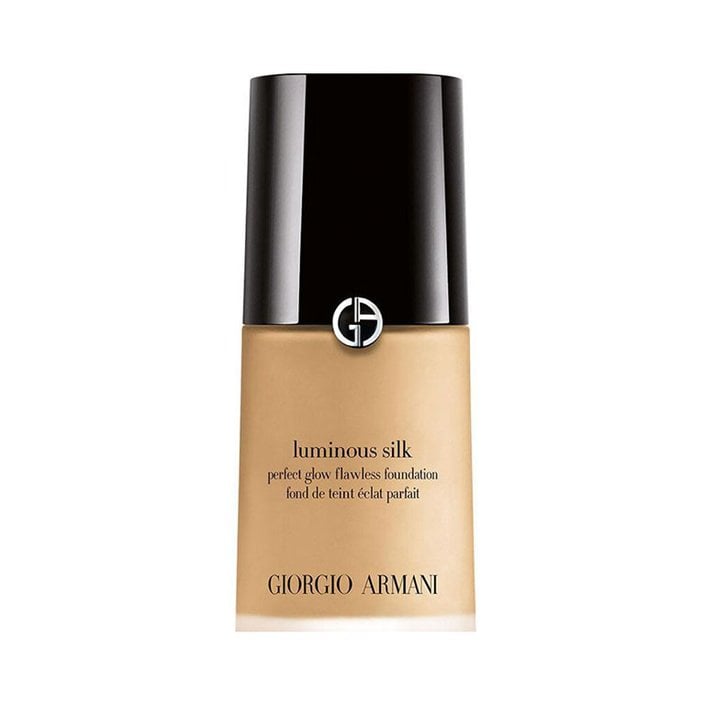 The Lancôme Teint Idole Ultra Wear Foundation also has great options for olive skin tones. Look out for shades where the description specifically includes the word "olive," like 400W. If those are not the right match, follow Soliz's advice and seek out descriptions that mention warm, gold, yellow and neutral undertones.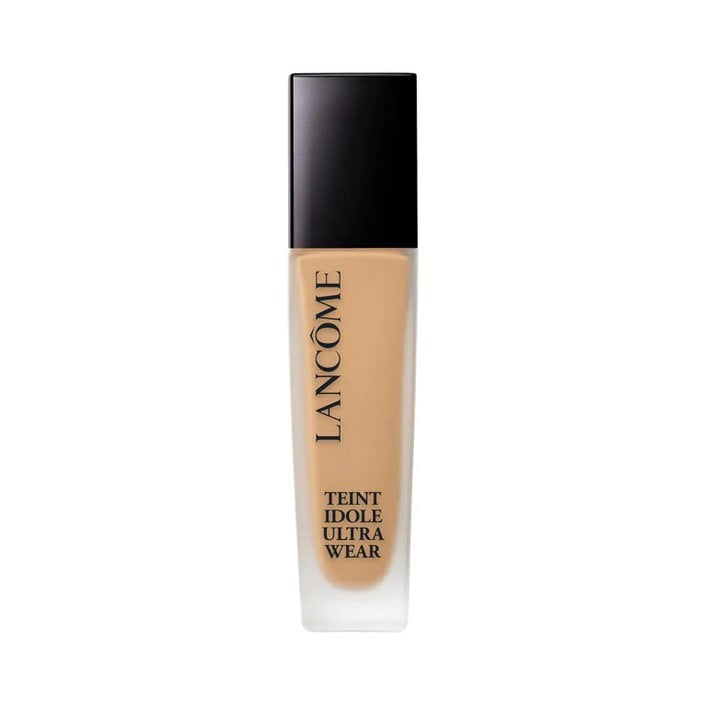 For a lightweight, medium-coverage foundation, try the L'Orèal Paris True Match Super-Blendable Foundation. Made with up to six pigments, the formula offers the brand's most precise shade matching to date. For olive skin tones, you'll likely have the best luck if you check out the warm and neutral medium shades.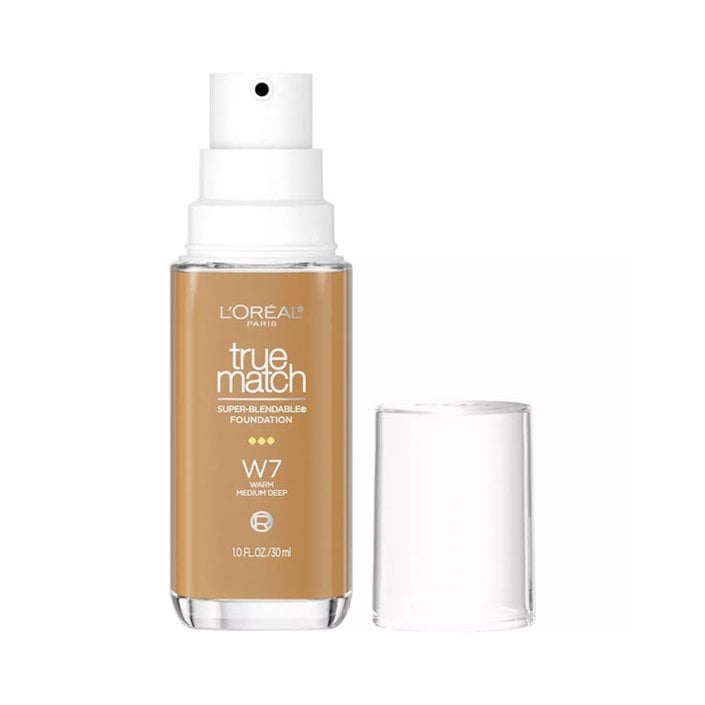 Best Blushes for Olive Skin Tones
If you have olive skin, color is your friend. "A dusty rose blush can complement the complexion for those with olive in their skin," notes Soliz. "Apricots, corals and or rich pinks are also great options."
Looking for the best blush for olive skin tones? Try the NYX Professional Makeup Wonder Stick Blush in Coral and Deep Peach, which comes with two shades: a coral that will pop against your skin, and a peach that will offer a complementary, subtle flush. We love how the mess-free stick format makes this blush both easy to apply and travel friendly. You can easily stash it in your bag for touch-ups throughout the day.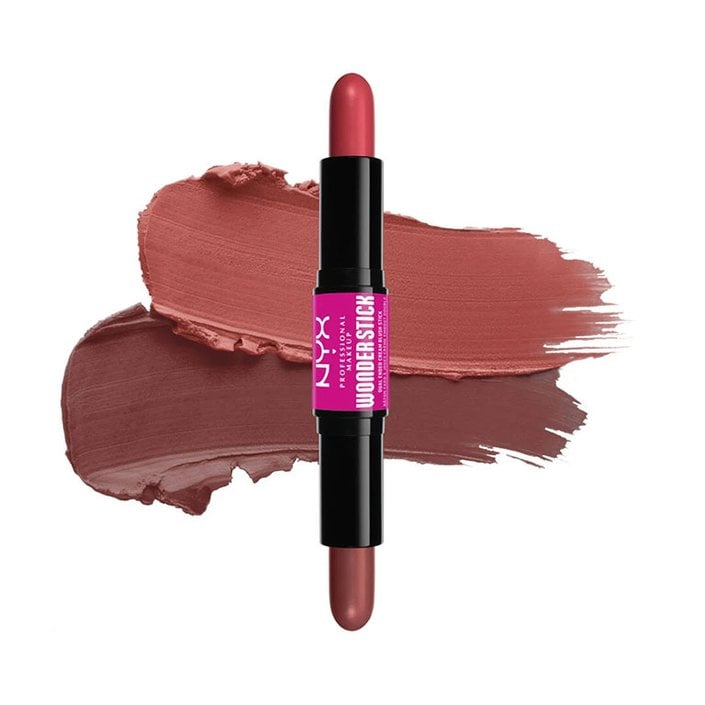 Your search for the perfect dusty rose shade of blush is over, thanks to the Urban Decay Hydromaniac Dewy Liquid Blush. This liquid formula gives your cheeks a rosy, natural-looking flush of color and a plumper appearance. Enriched with kombucha filtrate and marula oil, it's super hydrating. The dewy finish will totally be your vibe if you like the fresh-faced beauty aesthetic.
Go bold or go home with the L'Oréal Paris Infallible Up to 24H Fresh Wear Soft Matte Blush in Confident Pink. An electric bubblegum pink, this striking blush is totally aligned with the statement blush trend this year. Plus, hot summer days are no match for this transfer-, sweat-, water- and heat-resistant formula.
Best Eyeshadows for Olive Skin Tones
Similar to bronzer, warm gold, copper and brown eyeshadow shades look beautiful on your skin tone. Additionally, "jewel tones work wonders and flatter the eyes, burnt shades like deep reds, burgundy, eggplant look great around the lash line," says Soliz. "Shades with a rich base are best for olive skin tones."
We recommend the Urban Decay Naked Half-Baked Mini Eyeshadow Palette, a collectable, pocket-sized palette based on customer fave Naked eyeshadow shade Half-Baked. This mini palette features a mix of warm-toned shimmers and mattes that will stun on olive complexions. You can mix and match the different shades to create intricate eye makeup creations, or wear them individually when you're feeling more lowkey.
This palette of ultra-pigmented metallic shadows from Makeup by Mario has golds and coppers, as well as a red-tinted shade. The gel-powder consistency glides across the eyelids for seamless application and color that won't crease or generate fallout. Take Soliz's advice and apply the reddish Rose Gold shade along your lower lash line for a pro-quality eye makeup look.
Get playful with your eye makeup with a jewel-toned purple eyeshadow stick with a shimmery pearlescent finish. We love eyeshadow sticks like this one from IT Cosmetics because they're easy to use and a great option for makeup beginners.
Best Lipsticks for Olive Skin Tones
There are many lipstick shades that will be flattering on your olive skin tone. As Soliz explains, "lipstick is a bit more forgiving since you're only considering the skin tone unlike eyeshadow where you also have to consider eye color. Therefore, you can almost wear any color — although I find formulas with an opaque finish in browns, berries, corally reds and peachy apricots look pretty."
Bright shades will bring out your natural gold undertones, while berry hues add contrast to your complexion. When it comes to nude lipsticks for olive undertones, look for brown, terracotta or mauve shades with neutral or warm undertones.
If you need a new red lipstick for nights out, we're currently obsessed with the berry red tone of the Maybelline New York Super Stay Matte Ink Liquid Lipstick in Motivator. Believe it or not, the shade was actually scientifically developed to evoke the mood suggested by the shade name, along with the other lippies in the brand's unique Moodmakers collection.
Brown lipsticks can be difficult to pull off, so you should totally take advantage of how the color complements your skin tone and rock it whenever you feel like it. A deep chocolatey brown, Merit Beauty Signature Lip Lightweight Lipstick in 1990 has a moody vintage sensibility we can't get enough of.
Best Bronzers for Olive Skin Tones
Per Soliz, "gold, copper and bronze-based bronzers are most flattering on olive skin tones." Get ready to get your sun-kissed glow on with our product picks below.
The Giorgio Armani Beauty Luminous Silk Glow Liquid Bronzer is an innovative bronzer-serum hybrid that effortlessly melts into your skin to give you a natural-looking, lit-from-within glow. This versatile product can essentially be used however you want — under or on top of your makeup, all over or just in specific areas to contour and sculpt. It's available in three shades — light, medium and dark. If you choose to layer it under your makeup, use the dropper applicator to mix a couple of drops with your moisturizer and massage it into your face. If you want to wear it on top of your complexion makeup, drop the bronzer onto the back of your hand and use a brush to apply and blend it into the desired areas.
If you've spent any time scrolling through TikTok or Instagram in the past few months (and who among us hasn't?), you've probably already seen the viral L'Oréal Paris True Match Lumi Glotion Natural Glow Enhancer. This lightweight lotion-slash-luminizer gives your skin a radiant all-over glow. If you have an olive skin tone, you'll most likely want to use the Medium or Deep shade options.
A customer favorite, the Tower 28 Bronzino Illuminating Cream Bronzer has a velvety, blendable balm texture that feels incredible on your skin. You can tap it on with your fingers or use a brush to blend and sculpt. You can even use it on your lips for a shimmery hint of color. Choose between five beachy shades ranging from light bronze to deep bronze.
Read more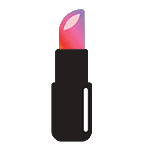 Back to top