5 Ways to Use Tape to Perfect Your Makeup Look
November 17, 2020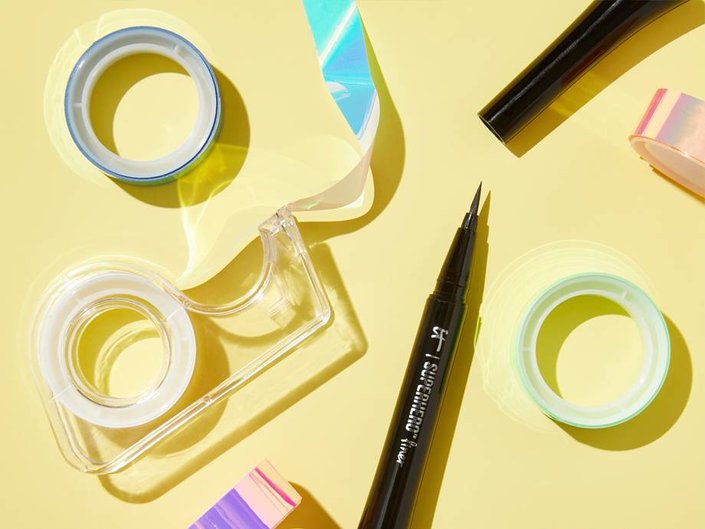 Even the most skilled makeup artists and influencers can't always rely on
makeup brushes
alone to perfect a look. One common tool used by the pros is plain old adhesive tape. There are actually many ways to use it while
applying eyeliner
, eyeshadow and face makeup.You might want to run to your nearest Staples before applying your next makeup look, because we're sharing five
genius hacks to try
with tape below.
HACK 1: To Achieve a Perfect Winged Eyeliner or Eyeshadow Look
In this "Eyeliner for Dummies" video, Laurasia Andrea shows viewers how to use tape to apply a precise winged eyeliner look. She applies the tape on the outer corner of her eyes and traces along it with a felt tip liner for a flawless finish.
HACK 2: To Get Rid of Fallout or Glitter
Here, vlogger Youkeyy shows us how to remove glitter eyeshadow with tape. In this super easy tutorial, she places a large piece of tape on her lid and removes it to pull the glitter off. You can also use this trick for cleaning up eyeshadow fallout.
HACK 3: Clean Your Brushes in An Instant
AlexandrasGirlyTalk
reveals several out-of-the-box tape hacks in this video, but our favorite has to be the one she shares at the one-minute mark. She starts by placing a double-sided piece of tape onto her hand and rolls her makeup brush on top. This removes layers of shadow from the bristles so she can immediately go in with another color.
HACK 4: To Master the Cut Crease
In this two-minute video,
Kristen Leanne
shows you the easiest cut crease trick you'll ever see. Instead of attempting to freehand the half moon style, she places
Shadow Shield tape
on her lids (you can also cut up tape in a half circle shape). This hack allows her to build up the darker crease shadow in a much simpler way. After removing the tape, she cleans up her bare lids with concealer and she's ready to finish the look.
HACK 5: To Create a Boxy Shadow Look
Boxy eyeshadow is a cool new trend that's easy to create with tape. In
this tutorial
, pro makeup artist
Jonet Williamson
shares how to get the look using three pieces of tape boxed around the eye.
Read more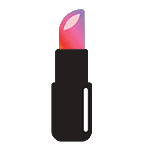 Back to top