35 Colorful Makeup Looks to Electrify Your Makeup Routine
January 24, 2023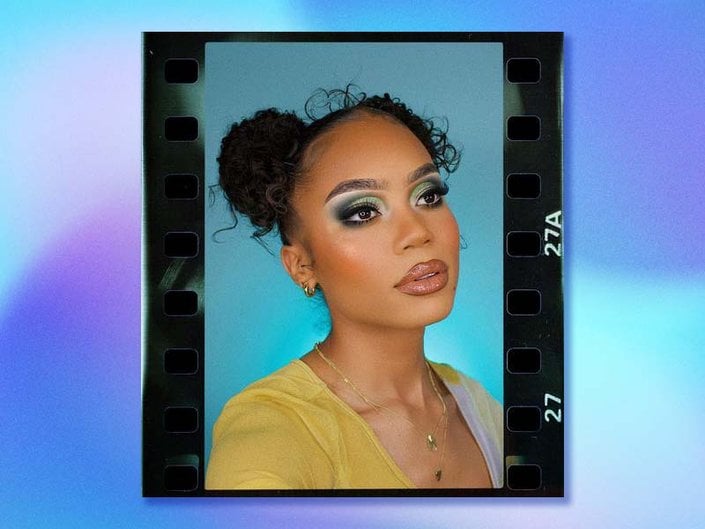 From bold blushing cheeks to daring graphic eyeliner, we can't seem to get enough of colorful makeup these days. Neutrals are always cool and classic, but if you feel like branching out of your makeup comfort zone, there's endless inspiration on Instagram and plenty of budget-friendly products to help replicate your favorite looks. Keep reading for colorful makeup looks we love and some products you can use to recreate them.
Colorful Makeup Looks
Bold Green Lids
Green is one of our favorite colors this season, and it's a surprisingly wearable way to start experimenting with colorful makeup. For a similar look to @tashjanecollins, coat your lids in Prickly, a mint green shade from the Urban Decay Wild Greens Palette, then add depth to the crease with Stash, an earthy green color.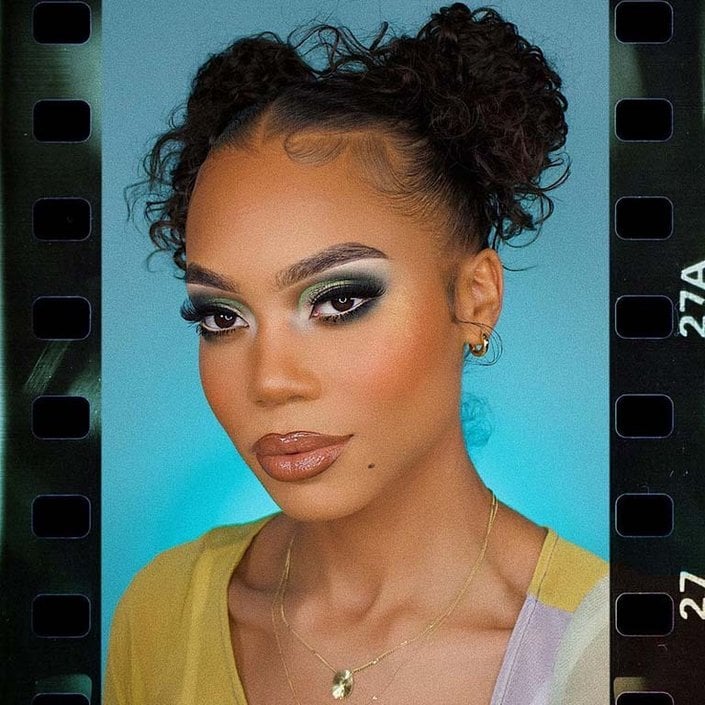 Vivid Yellow
You'll light up any room with this super pigmented, vivid yellow eyeshadow look. This sunshiney marigold shade is contrasted with crisp black winged eyeliner and spidery lashes.
Rainbow Zebra Stripes
This colorful, animalistic eyeshadow reminds us of the school supplies we had in middle school, and we're definitely here for the nostalgia.
Pink Clouds
Makeup is, first and foremost, about having fun, and it doesn't get much more whimsical than this pink cloud eyeshadow look. The shadow creates an ombré sunset-like effect and the look is framed with pink eyeliner clouds.
Overblushed Cheeks
2022 was the year of blush, and we don't see the trend dying out anytime soon this year. For the ultimate rosy flush, try dabbing a bright red lipstick on your cheeks, then blending it out with your fingers. We recommend using a cream or satin formula, like the
L'Oréal Paris Color Riche Reds of Worth Satin Lipstick
.
Bandana Print
We're obsessed with this Y2K-inspired bandana paisley print eyeshadow. In this photo, the look is created with bright pink and blue eyeshadows.
Inner Corner Eyeliner
A swipe of eyeliner concentrated in the inner corners of your eyes is a subtle way to add a pop of color to your face.
Shimmery Pink Lids
For a wash of sunset-inspired color, pat a shimmery pink eyeshadow all over your lid and blend it out with a pale tangerine shade in the crease. Next, add a pop of yellow to highlight your inner corners. We recommend reaching for the
NYX Professional Makeup Metal Play Pigment Palette
.
Upside-Down Cat Eye
Highlight your eyes with an exaggerated, upside-down cat eye. For the most vibrant effect, try using a water-activated liner, such as the
Suva Beauty UV Hydra FX in Acid Trip
.
Tangerine Dream
Orange lipstick is so chic and surprisingly wearable. Choose a
reddish orange shade
and keep the rest of your makeup simple.
Pink Monochrome
Monochromatic makeup is the runway-ready beauty look that's so easy to replicate at home. Make sure to choose blush, lipstick and eyeshadow in the same shade.
Lavender Lids
This dreamy purple eyeshadow look involves a lavender base with darker lilac accenting the crease and outer lash line.
Rainbow Shooting Star
This graphic eyeliner look takes serious artistry, but the results are worth the effort. The rainbow shooting star is so fun!
Extreme Cold Girl Makeup
In this photo,
@ajbelarte
does an exaggerated take on the
cold girl makeup trend
that swept social media last fall. It consists of bright blush and lots of highlighter for a frosty effect.
Retro Glam
Here, makeup artist Erin Parsons does a retro-inspired glam look with green eyeshadow and a long, dramatic winged liner.
Heart Eyes
This eyeshadow look gives us total heart eyes — literally. It's the perfect makeup idea for Valentine's Day.
Pink and Green
Pink and green is a classic color combo, and this eyeshadow look is proof. We love the way the shimmery shadows catch the light.
Blue Eyeshadow with Bleached Brows
Bleached brows
really make colorful eyeshadow pop even more, as shown in this photo. We are also obsessed with the dark lip liner in this look.
Bejeweled
Accessorize a colorful makeup look like this one with jewel and rhinestone embellishments.
Yin Yang
Beauty influencer
@aniyah.s
created a yin yang design on her eyelids using contrasting light blue and pink eyeshadow.
Watercolor
This watercolor-like makeup look features splotches of bright colors blending into each other using blue, green and pink makeup.
Inner Corner Wings
This striking reverse-wing look contrasts blue eyeliner with otherwise bare eyelids for a daring, eye-catching final product.
Neon Brows
Take the bleached brow trend one step further with these wild neon orange eyebrows. They match the eyeliner in this look.
Turquoise Mod
This mod makeup look is absolute perfection, from the highly-pigmented turquoise eyeshadow to the clumpy bottom eyelashes.
Layered Lipstick
Thin lines of many different lipstick shades make up this avant-garde lip look. The makeup artist used a gradient of pink and red shades, then finished it off with a shiny gloss.
Warm Colors
Warm colors like red and yellow come together for a fiery eyeshadow aesthetic.
Metallic Blue Lips
Want to try something different than graphic eyeliner or bright eyeshadow? Opt for a powerful pout instead.
Gothic Maroon
Vampy blood and berry shades of red create a dramatic, gothic-inspired makeup look. The red eyeshadow looks amazing with the maroon lipstick.
Pastel Rainbow
This soft pastel rainbow look is like something out of a fairytale. Notice how makeup artist Danielle Marcan accented the eyeshadow with little white dots for an extra dose of whimsy.
Yellow Mascara
Mascara in colors like yellow, pink or green is a super easy way to add a dash of color to your face.
Under-Eye Makeup
Change up your eyeshadow vibe by concentrating the color under your eyes rather than on your lids.
Pink and Red
Pink and red is one of the chicest color combinations — and it has been majorly trendy in recent years. We adore this pairing of pink eyeshadow with red lipstick.
Read more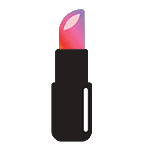 Back to top