The Best Eye Makeup for Brown Eyes
November 18, 2019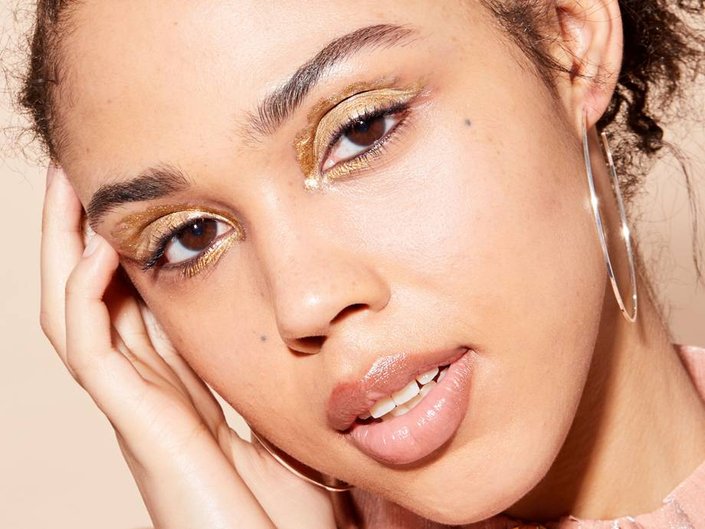 If you're anything like us, chances are you've tapped into Google once or twice for some eyeshadow reccos specific to your eye color. The search results? Green eyes pop with purple hues, blue eyes sparkle with neutrals or champagnes and gray eyes look sultry with smoky shades. But, if you have brown eyes, you may have struggled a bit to find a recommended shade. There's a good reason why: Most eye makeup will flatter brown eyes, regardless of the color. The aisles of the drugstore, Sephora and Ulta are your eyeshadow oysters. But to help out with application, we've created an easy-to-follow, everyday look that will give your brown eyes a little extra shimmer. Below find a step-by-step tutorial for eye makeup that looks great with brown eyes.
STEP #1: Prime Your Lid
Priming your lid will make sure your shadow stays on and remains crease-free throughout the day. We recommend Lune + Aster Eyelid Primer to start. Then, tap on a matte brown shadow all over the lid as a base and work it into the crease using a blending brush. You can't go wrong with a neutral palette like NYX Professional Makeup Warm Neutrals Ultimate Shadow for this look. Choose a shade close to your skin tone for this step.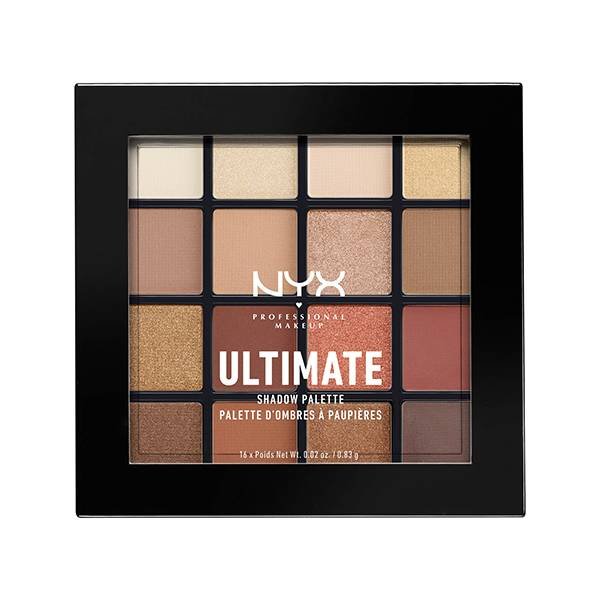 STEP #2: Define Your Crease
Dip back into the palette and pick up a deeper brown shade. It should be two to three hues darker than your skin tone in order to create definition. Focus the color in your crease, but be sure to blend it out for a natural finish.
STEP #3: Add Shimmer
To make your eyes look alive and pick up their natural sparkle, pop a shimmery shadow in the center of the lid. You want to keep your base and transition color in tact, so be careful when applying the shimmer. For controlled application, apply the shade at the base of your lid and then blend upward.
STEP #4: Highlight Your Inner Corners
For added dimension, apply a dot of highlighter on the inside corner of your eyes, right by your nose. Use a small brush for precise application. We love Maybelline New York Facestudio Master Chrome Metallic Highlighter in Molten Gold for this step. The shade warms up brown eyes and gives an added bit of glam to the makeup look.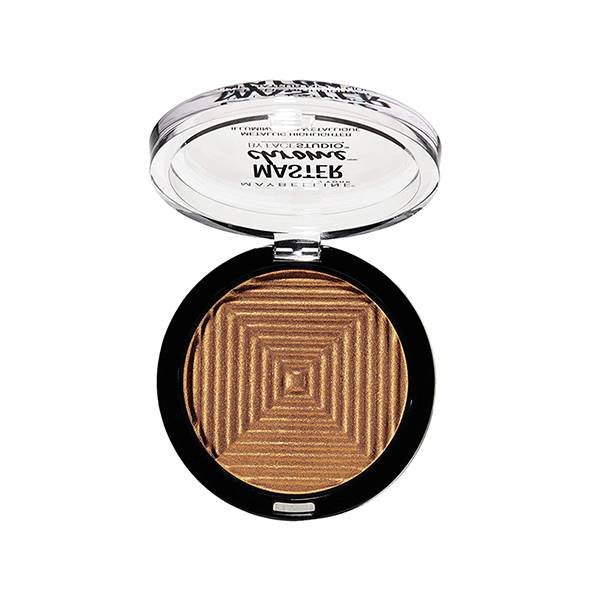 STEP #5: Prime and Color Correct the Under-Eye Area
Neutralize your under-eye area by applying a color-canceling concealer like the Maybelline New York Master Camo Color Correcting Concealer Pen. For dark circles, we recommend an apricot or red shade to cancel out the blue hue. Apply the product gradually and smooth it out with a beauty sponge. It's buildable, so feel free to add more as needed. Finish off your base with concealer and foundation for a flawless finish and even complexion.
STEP #6: Fill in Your Brows
Create a strong, matte brow by filling in any bare or sparse areas. Accentuate their shape with NYX Professional Makeup Fill & Fluff Eyebrow Pomade Pencil. Pick a color similar to your hair for a natural look, or if you want your brows to pop, try one shade darker. Start with short hair-like strokes to fill in brows and then buff out and blend the color with the reverse end. To ensure your brows stay put throughout the day, swipe on a clear brow gel like Glossier Boy Brow.
STEP #7: Swipe on Black Mascara
No eye-makeup look is complete without black mascara. For crazy volume, try IT Cosmetics Lash Blowout Volumizing Mascara or Maybelline New York Snapscara Washable Mascara. Swipe on a few layers and voil, your eye-makeup for brown eyes is complete.
Read More:
The Best Drugstore Makeup Under $15
6 Male Beauty Vloggers' Favorite Makeup Products
5 Makeup Products Inspired by Your Tarot Reading
Read more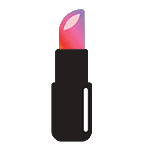 Back to top