7 White Eyeliner Looks That Look Great on All Eye Shapes and Sizes
October 24, 2018
White eyeliner is a magical beauty product. It has the power to brighten your eyes and is also a great accent shade for more complex eyeshadow looks. Ahead, we've rounded up our favorite white liner looks — many of which used the fan fave NYX White Liquid Liner and NYX Colored Felt Tip Liner in White (raggedyroyal even used the famed NYX White Jumbo Pencil for her liner look). Fix your eyes upon our favorite white eyeliner looks, and be prepared to screenshot, save and repeat.
Half Cut Crease
This shimmery warm look was practically made for fall. And while we love the look on its own, we think the touch of white liner to define the crease and the little extra sparkle makes the look pop. To get the look, try drawing a thin line halfway across the crease using NYX Liquid Liner — you can copy her color combo or try your own for a customized look.
Full Cut Crease
If we had to describe this look, it would definitely be "double-take glam". If the pink shimmer alone isn't enough to make your heart skip a beat, then the white liner definitely will. Jocy uses NYX Professional Makeup Liquid Liner to define her crease, creating a clear line between the diffused matte pink eyeshadow and full color glitter. It's safe to say we're obsessed.
Eyeshadow Art
White liner can be used to create graphic art looks, too, and this look by Kyleetaylor proves it. She uses NYX liner to create this dreamy cloud vibe that's perfect for Halloween festival season ... or the grocery store if you're into that kind of thing.
Waterline (a la Twiggy)
If Twiggy is your style icon and inspiration, then let this white liner look by Linda Hallberg feed your obsession. The graphic white liner accentuates the eye shape and the added lower lashes makes even the teeniest peepers pop.
Winged Liner
A full-color white winged liner look is unexpected yet fresh in the look ahead. Jenny Mañe creates the liner look you know and love but with the white liner gives the look a little bit of a twist. This is an easy look to try at home — just grab your white liquid liner and wing it out.
As An Accent Liner
White liner is also great for making your winged liner pop, as seen on beauty guru Lauren Brown. Here she outlines her thick black winged liner with a thin line of white liner, adding dimension to the look in a way that's still wearable. We'll be trying this one next time we do our makeup!
On the Waterline (Natural)
This look might feel familiar — it's the classic way to rock white liner after all. Lauren Brown uses a white liner in her waterline to make her eyes pop, reminding us that it's a staple for a reason.
Read more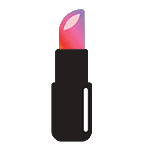 Back to top