18 Ways to Wear White Eyeliner This Year
January 17, 2023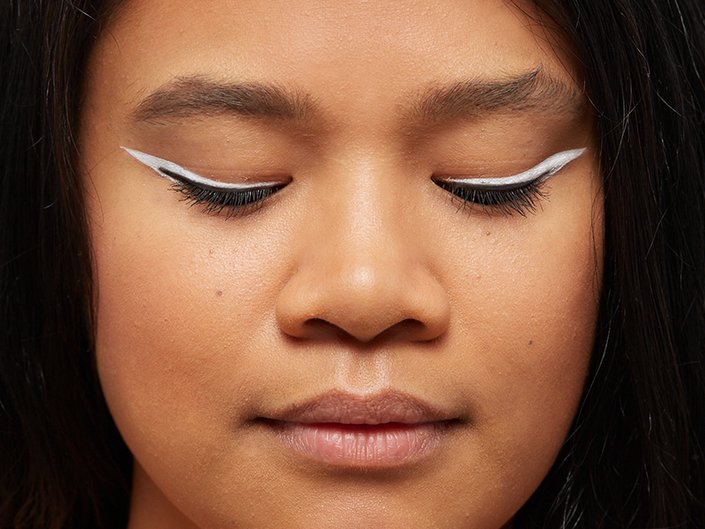 White eyeliner is one of our favorite simple makeup trends to wear in 2023. You can glide it along your waterline for a bright-eyed, wide awake look, wing it out for a graphic cat-eye, paint it above the crease for a cool take on floating eyeliner and so many more creative options. Below, find 18 of our favorite white eyeliner looks to save as inspiration.
How to Use and Apply White Eyeliner
Step 1: Prime Your Lids
You can apply white eyeliner the same way you would a classic black or brown eyeliner — the only difference is in the color. Start by priming your lids to make your white liner last all day. We recommend using the Urban Decay Eyeshadow Primer Potion.
Step 2: Apply White Eyeliner
This is where you can get creative. Draw on your white eyeliner in whatever shape you desire. If you're going for a graphic liner look with crisp, precise lines, use a liquid liner like the NYX Professional Makeup Vivid Matte Liquid Liner in White. If you're using white eyeliner to brighten up your waterline or you're after a softer look, try using a creamy eyeliner pencil instead. The Maybelline New York TattooStudio Gel Pencil in Polished White stays smudge- and fade-proof for up to 36 hours.
The Best White Eyeliner Looks
1. White Dots
For an easy yet impactful look, try framing the inner and outer corners of your eyes with tiny white dots.
2. White Halo Eyeliner
A thick white line painted above the crease and along the outer corners gives eyes a mod, halo-like effect. Because most of the action takes place above the crease, we think this would look great on hooded and monolids.
3. Black and White
This graphic black-and-white eye look is a fun way to play with graphic liner while staying in minimalist makeup territory. Just be sure to clean up your work with a makeup wipe or a cotton swab dipped in micellar water for those razor-sharp wings.
4. White Wings
A classic white wing paired with powdery white eyeshadow looks angelic and girly alongside pinky-nude lips and fluttery false eyelashes.
5. White Bat Wing Liner
If you have hooded lids and haven't quite mastered a classic winged liner, bat wing eyeliner may be your saving grace. Instead of drawing a line straight across your outer corner and lid, which tends to get lost in the folds of hooded lids, bat wing liner involves lining your eyes while they're open, which leaves a slight indent at your crease. We've got an in-depth bat wing eyeliner tutorial to help you out here.
6. White Waterline
One of the quickest ways to make your eyes look bigger is by lining your waterline with a white eyeliner. To get the liner to stay and look as pigmented as possible, try lightly dabbing the area with a cotton swab before applying your liner. This helps wick away excess moisture on the waterline.
7. White Floating Eyeliner
A single curved line hanging above the crease is the perfect accent to make any eye shape pop. Here, makeup artist Maria Asadi let the liner take center stage by pairing it with fluttery lashes and perfectly arched brows.
8. White Swirls
Try your hand at graphic liner with this swirly, editorial-inspired look. Looks like these are easiest to create with a thin liner brush and a water-activated eyeliner. Here,
India Rose
used the
Glisten Cosmetics Wet Liner in Milk
.
9. White Eyeliner and Pastels
Find inspiration for your Easter makeup early with this pretty white eyeliner and pastel eyeshadow look. The colors and curves remind us of butterfly wings.
10. White Reverse Cat-Eye
As much as we love a smoky
reverse cat-eye
, the drama of a crisp white eyeliner on the lower lash line goes unmatched.
11. White Eyeliner and Rhinestones
A scattering of rhinestones puts an opulent spin on graphic white eyeliner.
12. White and Neon Eyeliner
Get rave-ready with a combination of white and neon eyeliner. For a similar green, try the
SUVA Uv Hydra FX in Fanny Pack
.
13. White Inner Corners
For a doll-inspired look, try applying white eyeliner to your waterline and inner corners, then tracing that line with a black liner, as makeup artist
Sarah Tweedy
did here. False lashes finish off the round, doe-eyed effect.
14. White Blobs
Blobby shapes and dots are trending on the nails and the eyes. Unlike a lot of graphic liner looks, this one requires very little precision — don't be afraid to have fun with abstract shapes and placements!
15. White Eyeliner and Pearls
Faux pearls in alternating sizes elevate this ice princess-inspired look.
16. White Flowers
Bring spring flowers to your eyes with this romantic floral eye look. We think it would be perfect for your next music festival foray.
17. White Eyeliner and Glitter
Holographic glitter takes white eyeliner from stark and crisp to exuberant and party-ready. Prep your lids with the
NYX Professional Makeup Glitter Primer
to lock in your glitter all night long.
18. White Wisps
The thin zigzag of this eyeliner trails off the lid like a wisp of smoke.
Read more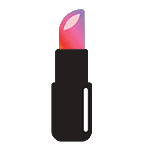 Back to top