The Best Urban Decay Naked Palette Tutorials for Smoky Eyes
September 30, 2020
If you've ever owned a Naked Palette from Urban Decay, you know the wide range of shimmery and matte shades can help you create just about any eye look. If you typically gravitate toward a natural vibe or find yourself hitting the pan on the same few shades, though, we challenge you to switch it up by following a new tutorial. So grab your favorite Urban Decay palette and your brushes, because we've picked out smoky eye tutorials to go along with all the Naked palettes, below.
We love a purple eyeshadow moment, and the Urban Decay Naked Ultraviolet Palette gives you every shade you need to make it happen. For a smoky purple eye with a pop of shimmer in the middle, follow this tutorial from Angela Bright.
Have the Naked Honey Palette but don't know where to start? Kenzie Macbrown has you covered. She walks you through, step-by-step, how to get the perfect bronze eye that can be worn day or night. Plus, this look is giving us all the fall feels.
For a matte, red-pink eye that looks chic and actually wearable IRL, we love this tutorial from Eimier McElheron. It's beginner-friendly and she breaks down exactly how to blend your crease, smoke out color on the lower lash line and pack pink onto your lid. The end result is seriously gorgeous.
If you lean toward more neutral, copper or pink shades, this Urban Decay Naked Reloaded Palette is going to be your go-to. Check out this stunning tutorial from Kelsee Briana Jai for proof. She creates a smoky eye with a pop of pink that is surprisingly easy to DIY. Press play to see her break it down.
Want to turn things up a notch with your eyeshadow? You're going to need the Naked Heat Palette and this tutorial by Angela Bright. Here, she breaks down a simple, brown smoky eye that will flatter every eye color. She keeps things matte, but if you're into sparkle just pack a little of the shade Lumbre, a shimmery brownish red, in the center of your lid.
While we love all the fun, new palettes, the OG Naked Palettes will always have a special spot in our makeup collection. The nudes and brows are great for a simple, everyday look, but Gianna Fiorenze is here to switch things up a bit with a pink smoky eye.
If you're looking for a cool-toned tutorial that can take your makeup from day to night, check out this tutorial from Brianna Fox. She creates a super easy look using silver shades and pulls everything together with a pink lip and some false lashes.
Photo: Melissa San Vicente-Landestoy
Read more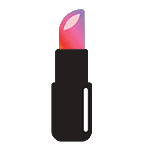 Back to top