Should You Apply Eyeshadow Before or After Foundation?
October 31, 2022
Hi, yes, I'm officially banging my gavel and calling this beauty debate into session. The topic: When should eyeshadow be applied — before or after foundation? It doesn't say anywhere in the makeup rule book that one method is better than the other. Personally, I'm a life-long, firm believer of the foundation first technique — it's way easier in my opinion. But, there are plenty of people on the other side of the argument, who live by the eyeshadow first technique. In order to get all the details on this beauty debate, I decided to go head-to-head with celebrity makeup artists Priscilla DiStasio and Ashlee Glazer, who are eyeshadow first gals. Here, we're debating the pros and cons of each application method.
The Argument: Apply Eyeshadow Before Foundation
The general consensus for both makeup artists was that that eyeshadow before foundation is the way to go — especially when it comes to using glitter pigments, like some of the fun shades in the Urban Decay Naked x Robin Eisenberg Eyeshadow Palette, and dark or bold colors, like the shades in the NYX Professional Makeup Ultimate Utopia Shadow Palette. "Anything really loose or messy I'll do before foundation," says Glazer. "Glitter is always on bare skin, too, because it can be cleaned off easily." When glitter is applied after foundation, you risk getting pigment stuck to your foundation, excess fallout and having to re-do your complexion. "I like to do eyes first because it allows for mess-ups and won't ruin flawless skin."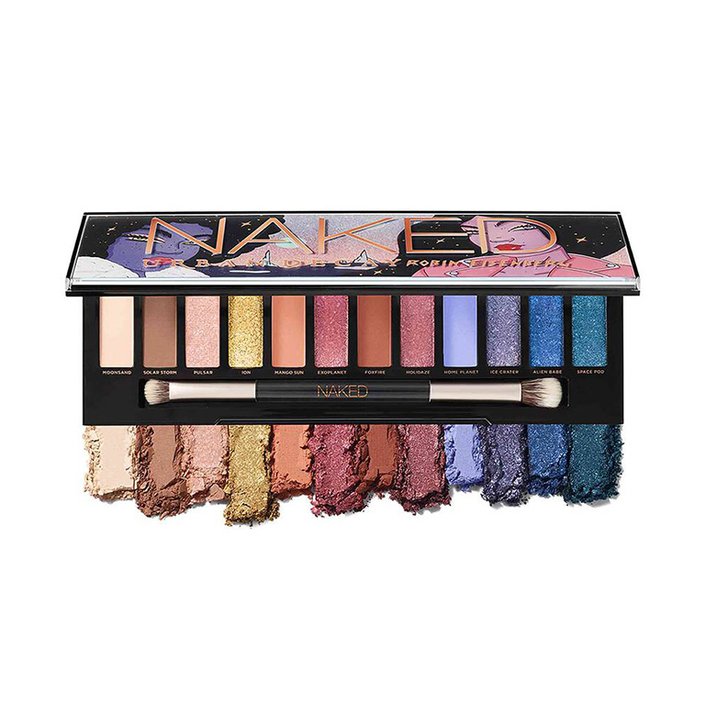 Aside from easier clean-up, DiStasio says that when she applies eyeshadow first, her final look ends up being lighter and more natural, especially when she's going for the no-makeup makeup look. "When you do your face first, you end up wanting to clean your canvas, wipe off all imperfections and end up losing focus that you don't need to perfect everything — imperfections are beautiful," says DiStasio. "When you play up the eyes first, you'll realize you don't need ten pounds of concealer, but just a little bit of coverage." She explains that when you place the focus on the eyes, you re-adjust how much foundation or concealer you think you need.
Another reason the makeup artists are on the eyeshadow first team? It gives them the freedom to experiment with their look and build up or emphasize different features as they work. "If I'm going to do a smoky eye, I'll allow myself to build it up gradually rather than putting black all over off the bat," says DiStasio. "Let's say I decide to do a red lip and add more blush, I'll leave the eye on the lighter, smoky side. But, if I decide on a nude lip, I'll amp up the eye some more."
The Argument: Apply Foundation Before Eyeshadow
While both makeup artists are on board with the eyeshadow first technique, I'm here to pose a counterargument. I wear eyeshadow day in and day out — mostly of the glitter variety — and I've never once done my eyeshadow before my foundation. My reasoning? It's simply unnecessary. My everyday eyeshadow is either going to be a light neutral wash across my lid (maybe from my bronzer or blush palette) or a densely packed glitter pigment that I apply with my finger. Not only is it easier (and much quicker) for me to do my eyeshadow and bronzer all at once, but I rarely find myself dealing with any fallout. And if I do, I'll simply wipe it away with a fan-like brush, use a tweezer to pick up glitter pigments or gently (I repeat: gently) pick up fallout with some tape. Easy as can be.
Another reason I like to work on my face first? It seems more natural to work from larger to smaller. I love beauty and can confidently navigate my way around a makeup bag, but I'm not a professional makeup artist. I find it a tad difficult to visualize what I want my eyeshadow to look like when my complexion is bare. Having my brows shaped and my concealer applied makes it much easier to decipher how high up my eyeshadow should go and how thick I want my eyeliner or shadow to be below my lash line.
What's more, if I do eyeshadow first and then have to go back and apply my under-eye concealer (which I use a lot of), I find myself messing up my eyeshadow, smudging my lines and messing just about everything up. Maybe it's just my personal preference, but I find the foundation first method to be way easier. To each their own, right?
Read more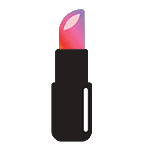 Back to top