We Picked Up This Lipstick Combo Backstage At Fashion Week, And We're Never Looking Back
December 27, 2018
As beauty editors, it's our job to keep our eyes peeled for the next big thing — whether that's glitter brows, colored wings, or achieving skin that shimmers like glass. A big beauty trend can come from anywhere: backstage at a show, a viral instagram look or simply hiding in our hoarder-level medicine cabinets. This next hack was picked up at one of our favorite local haunts, New York Fashion Week, and was created by none other than Grace Lee, an innovative makeup artist known for leading the makeup looks at some of your favorite shows — Kith, Jonathan Simkhai and Cushnie to name a few.
While backstage at Kith's Spring/Summer 2019 show, we spotted a budget friendly look that we think will be everywhere come spring. Rather than rocking Maybelline Superstay Matte Ink on its own, Lee paired Superstay in Poet or Driver (depending on the model's skin tone) with Shine Compulsion in Baddest Beige to create a satiny finish that still felt grounded and looked opaque. The goal was to make it look "a little more 3-D and not so matte", said Lee, who applied Shine Compulsion in the middle of the lip to add dimension.
It's effortlessly chic and an easy trend to try with products you likely already have at home. And while we're obsessed with Lee's nude-on-nude combo, there are lots of combinations we'd love to see — like Scarlet Flame and Voyager (a sultry red pairing) or Chocolate Lust and Amazonian. The options are pretty much endless!
Read more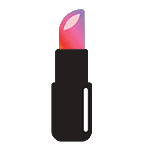 Back to top