4 Editors Share 4 Totally Different Ways to Create a Wedding Guest Makeup Look
April 25, 2022
Spring has officially sprung and that means wedding season is upon us. And, of course, the fun of getting glam isn't just reserved for the people getting married. If you ask us, the best part of attending a special event is getting ready for it.
So if you'll be heading to a spring wedding (or several) this season, chances are you might need some makeup inspiration — and you've come to the right place. Ahead, four of our editors are sharing how they'll be doing their makeup as wedding guests this spring. From bold eye makeup looks to flushed cheeks, we're giving you options.
Pastel Eyes
After months of opting for deeper makeup looks, I'm excited to play with more lively colors this spring. Pastel eyeshadow is having a moment, and I'm excited to give it a go for an upcoming wedding I'll be attending.
When I did a test run of the look, I began by priming my eyelids with the Urban Decay Eyeshadow Primer Potion. Then, I blended the shade Bellini from the Natasha Denona Pastel Eyeshadow Palette into my crease with a fluffy eyeshadow brush, and packed the color onto my lids with a flat brush. To make my eyes pop a bit more, I applied just a bit of the shade Illusion in the inner corners of my eyes. The light sorbet lid color stands out on its own, so I kept the look simple by skipping eyeliner and opting for a thick coat of the Lancôme Monsieur Big Volumizing Mascara on my top and bottom eyelashes. I finished off my eyes by grooming my brows with the NYX Professional Makeup The Brow Glue Instant Brow Styler.
I paired the matte eyeshadow with dewy skin. I blended the Fitglow Beauty Foundation + onto my skin with a damp makeup sponge, and brightened my under-eye area with the Giorgio Armani Beauty Power Fabric Concealer. I bronzed my skin with the Saie Beauty Sun Melt Cream-Balm Bronzer and opted for a bright peachy blush, the Saie Beauty Dew Blush in Poppy, to match my eye makeup.
To complete my look, I lined my lips with nude lip liner, applied the Urban Decay Vice Lipstick in Oatmilk and topped it off with the Patrick Ta Major Volume Plumping Gloss. — Alyssa
Springtime Smoky Eyes
My go-to look for a formal event is always a smoky eye with a neutral lip. It makes me feel sophisticated and glamorous, plus it makes my eyes stand out in pictures. To make my smoky eye more spring-ready, I used a mix of greens and neutrals from the Urban Decay Wild Greens Eyeshadow Palette.
I started by blending Lo-Fi and Earthside into my crease, then deepened my outer corners with a combination of Kickback, a rich warm brown, and Turmeric, an earthy terracotta shade. I finished my top lids by applying Lo-Fi. Next, I added a pop of green to my lower lash line with the shade Kale, which I extended out into a wing at my outer corners. I added a touch of Chill, a shimmery gold, to my inner corners, then coated my lashes with mascara.
For my face, I primed using the YSL Beauty NU Glow in Balm, my go-to for adding life to my dry skin. Then, I applied a light layer of the Giorgio Armani Beauty Luminous Silk Foundation all over my face with a damp sponge and concealed as needed with the Lancôme Teint Idole Ultra Wear All Over Concealer.
To complement my smoky eyes, I applied the
L'Oréal Paris Glow Hydrating Balm-in-Lipstick in Nude Heaven
and smudged it out with my fingers for a soft, diffused look.
— Ari
Matte Skin and Glowy Lips
Weddings call for tons of pictures to capture such a special moment in time, which means you need a look that will look great all night long. For me, that means wearing a matte foundation that will keep my oily skin shine-free throughout the entire event.
Whenever I use a matte foundation, I tend to opt for a primer that will keep my skin hydrated and ensure the product doesn't cling to any dry patches. For that reason, I chose the NYX Professional Makeup Plump Right Back Primer + Serum. This gripping primer is formulated with hyaluronic acid, vitamin E, pro-vitamin B5, magnesium, and potassium to leave my skin hydrated and energized. I followed up with the Maybelline Fit Me Matte and Poreless Liquid Foundation in 356 Warm Coconut. I always fall back on this product for major events because it's a lightweight, medium-coverage foundation that leaves me with a gorgeous matte finish.
While I love a good matte base, I like to add a bit of dimension with the Saie Beauty Glowy Super Gel, specifically on the high points of my face. I'll follow up with my IT Cosmetics Bye Bye Under Eye Full Coverage Anti-Aging Waterproof Concealer in 40.0 Deep Tan under the eyes to cover any dark circles. This 24-hour full coverage concealer is my go-to for formal occasions because I know it's not going to budge or crease midway through the ceremony. To really set everything and give my skin an extra layer of protection, I love to tap on a bit of LYS Beauty Triple Fix Translucent Setting Powder in Ambition.
With the skin being so matte, I love to add some glow back in my lips. Right now, my go to is the L'Oréal Paris Glow Paradise Balm-In-Lipstick in Blush Fantasy because my lips feel nourished – something that's really important to me, considering I have perpetually dry lips. Once that's done, I lock it all in with the Urban Decay All Nighter Setting Spray. — Kat
Rosy Cheeks
I'm known to be a crier — especially during days with lots of emotions. With that in mind, I decided to put together a look that's focused less on the eyes and more on the rest of my face. On my lids, I kept things super neutral and grabbed the Essence Beauty Nothing Compares to Nude, a mini palette with six nude-toned shades. Not only are the colors gorgeous, but it's the perfect size for slipping in my purse for much-needed touch ups throughout the day. To avoid raccoon eyes, I made sure to apply a waterproof mascara that I know I can trust, like the L'Oréal Paris Bambi Eye Waterproof Mascara.
After putting together my simple eye look, I moved on to the rest of my face. Because I tend to get shiny, I prepped my skin with the YSL Beauty Nu Blotting Lotion, a mattifying primer. Once it dried onto my skin, I applied the IT Cosmetics CC+ Nude Glow Foundation with a foundation brush. As the name suggests, the foundation imparts a dewy glow without feeling heavy or cakey on the skin.
After that, I used my fingers to apply the
Giorgio Armani Beauty Neo Nude Melting Color Balm
in Warm Plum to the high points of my cheeks. To soften out the color, I blended a touch of the
Tower 28 BeachPlease Luminous Tinted Balm
in Magic Hour onto the same area of my cheeks. Finally, I finished off the no-makeup makeup look with a swipe of
Tower 28 ShineOn Lip Jelly
in Pistachio. — Caitlyn
Photos: Alyssa Kaplan, Ariel Wodarcyk, Katlyn Pierre, Caitlyn Martyn; Design: Juliana Campisi
Read more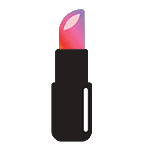 Back to top