A Glow-in-the-Dark Lip Color (and 4 Other Glimmering Options) to Try for Halloween This Year
September 16, 2019
Lip color is our favorite makeup item to play with around Halloween time — simply because it comes in just about any chroma your mind can fathom. But when it comes to really making your makeup stand out, you're going to want to choose a glowing lip shade that will make all the ghouls and ghosts double-take. Ahead, we rounded up five gleaming lip colors (including a glow-in-the-dark option) so good that you're going to want to wear them before, during and even after October 31st.  NYX Professional Makeup Glow-On Lip Gloss Your adolescent blacklight lit lippie just got a makeover thanks to the new NYX Glow-On Lip Gloss. The formula gives you a non-sticky high-shine finish in three bold glow-in-the-dark shades that will make your pout stand out long after the sun sets.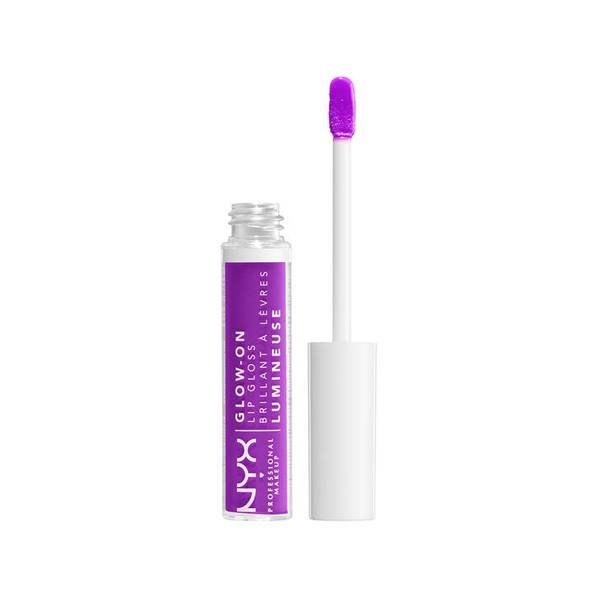 L'Oréal Paris Infallible Galaxy Lumiere Holographic Lip Gloss If you're looking for an iridescent finish, the Galaxy Lumiere Holographic Lip Gloss by L'Oréal Paris is going to be your go-to. Whether you prefer a stunning champagne, icey blue, rosy pink or glossy lavender, this rainbow-hued gloss has it all.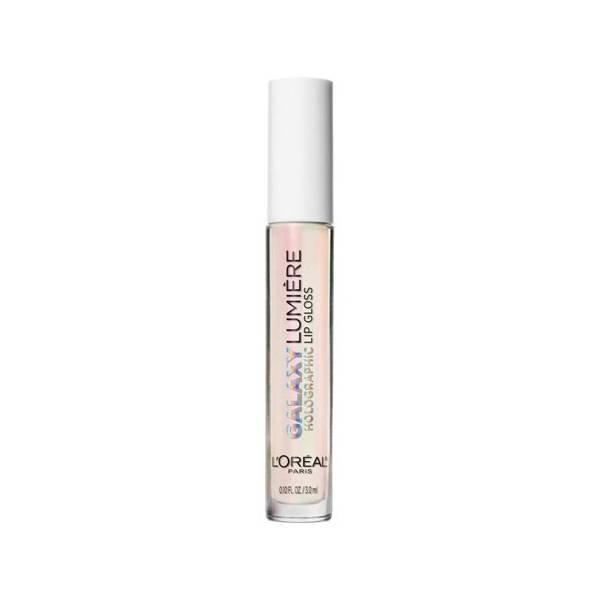 Lime Crime Fluorescent Cherry Lip Gloss Lime Crime was not kidding around when it coined this lip gloss Fluorescent — because it leaves behind the perfect highlighter-colored sparkle and peachy glaze. You can apply Fluorescent overtop an already-bright lippie or wear it alone for flaming finish.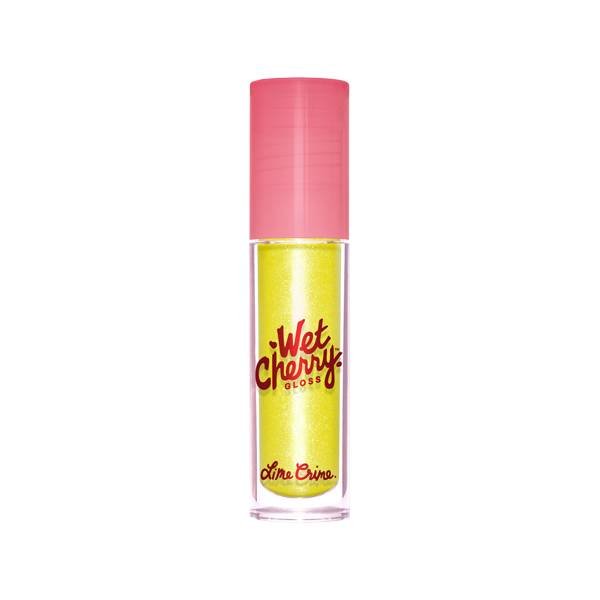 Glossier Holographic Lip Gloss For a true rainbow finish, Holographic by Glossier is like a prism for your lips. We recommend applying two coats to ensure that you're able to see all the pink-orange-yellow-green-and-blue hues.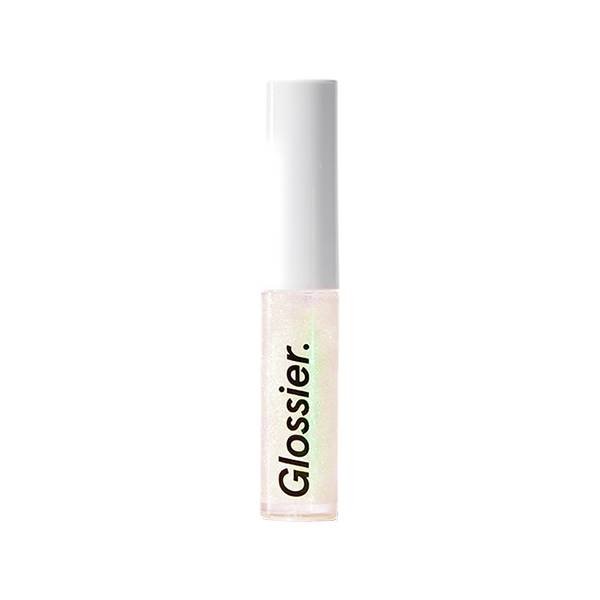 Laneige Lip Glowy Balm in Peach
If you're sporting a more subtle look this Halloween but still want to capture that lit-from-within-glow, pair a dewy makeup look with this Glowy Balm in Peach. It gives you just the right amount of radiance without overpowering your complexion.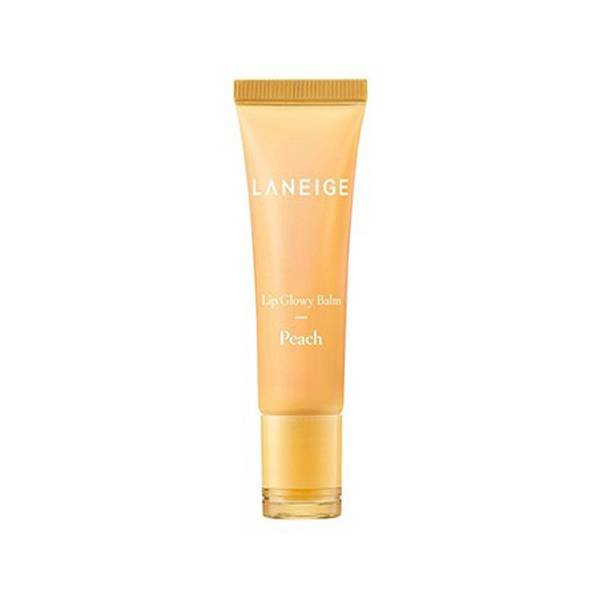 Read More: 
We're Obsessing Over the Mod Manicures at Kith NYFW SS20 — Here's How to Recreate Them
5 Cute Headbands That Will Save You From Ever Having a Bad Hair Day Again
This Checkerboard Eye Makeup Has Us Trippin' — Here's How to Get the Look