Easy Natural Makeup Tutorials for Black Women
August 22, 2023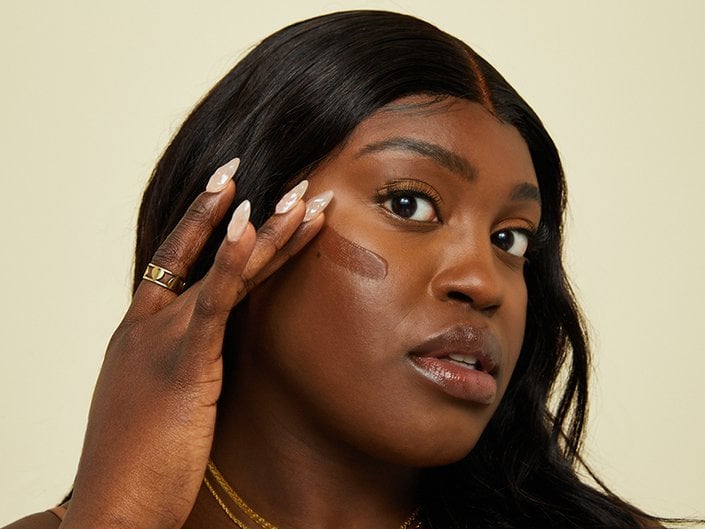 While you might love a graphic liner, smoky eye and super glamorous makeup vibe as much as the next beauty lover, sometimes you just want a more natural look. To ensure that your makeup looks stunning even on those days when you're craving a lower-maintenance look, we've rounded up our favorite natural makeup tutorials for Black women, ahead. The best part? These looks take only a few minutes to achieve and use products you likely already have in your makeup stash. Plus, we tapped makeup artist Cherish Brooke Hill to share some of her go-to makeup tips Black women.
Easy Natural Makeup Tutorials
Wake Up, Flawless
YouTuber Teaira Walker shares her flawless everyday makeup routine in this tutorial. She gives herself a glossy lip, a natural eye and a matte complexion. Our favorite part? Her fake lashes. They give her extra oomph without going over the top.
Foundation-Free and Fly
If you'd rather skip the foundation or CC cream, give this tutorial by
Melanin Michie
a try. She uses minimal product and artfully placed concealer on areas of discoloration to achieve a luminous, healthy complexion. It accentuates her skin without covering it up. In the market for a new concealer? Check out the
Valentino Beauty Very Valentino Concealer
. Just don't forget to put on SPF if you're going outside.
Glow Baby, Glow
In the no-makeup makeup tutorial ahead, YouTuber
Briana Monique
shares some tips for getting your glow on without looking slick or oily. She opts for lightweight, dewy and radiant complexion products, sparkly liquid highlighter and high-shine clear gloss (we love the
NYX Professional Makeup Fat Oil Lip Drip
). If you're just looking to even out your complexion without applying a lot of product, this is the tutorial for you.
An Everyday Slay
YouTuber
Dana Alexia
creates a skin-focused look that's full coverage and puts the emphasis on the inner corners of the eyes with a sparkly eyeshadow. Plus, it's super easy to follow. For this look, we recommend reaching for the
Maybelline New York Color Tattoo Longwear Multi-Use Eyeshadow Stix
, since the crayon format will allow you to concentrate the pigment in the inner corners of your eyes like Alexia does in this tutorial.
Expert Makeup Tips for Black Women
Tip 1: Prep Your Skin Before Applying Makeup
Any makeup artist will tell you that flawless makeup application starts with properly prepping your skin. "Always start with prepping skin with a proper skincare routine to create a smooth base for makeup application," says pro makeup artist Cherish Brooke Hill. "This will help your makeup last longer and create a smooth canvas." Above all, you'll want to make sure your skin looks and feels hydrated. For a lightweight and refreshing moisturizer, check out the CeraVe Ultra-Light Moisturizing Gel.
Tip 2: Know the Difference Between Setting Powder and Finishing Powder
According to Hill, "knowing the difference between setting powder and finishing powder is key." If you're new to doing your own makeup, we don't blame you for not realizing there was a difference. "Setting powder keeps makeup in place and controls shine, while finishing powder blurs imperfections for a polished look," she says. When using both, be sure to use setting powder first, then follow it up with finishing powder, like the ILIA Beauty Soft Focus Finishing Powder, as the final step in your makeup routine.
Tip 3: Understand Your Undertones
Undertones refer to the shades that underlie your natural skin tone and they can be cool, warm or neutral. Once you identify your undertones, you can "pick makeup shades that harmonize with your natural complexion," Hill explains. Your undertones should help inform the shades of makeup you opt for, and we're not just talking about foundation or concealer. You can apply your knowledge of your undertones to choosing blush, eyeshadow, lipstick and everything in between. "Makeup colors that align with your undertone create a harmonious and balanced appearance," says Hill. "The wrong undertone can make colors appear ashy, dull or overly vibrant."
Not sure what kind of undertones you have? Take a peek at the veins on the inside of your arm. If you have blue veins, you likely have cool undertones, while having green-hued veins may mean you have warm undertones.
Tip 4: Test a Few Different Foundation Shades
When trying to find your closest shade match for foundation, you'll have the best luck if you try a few different options. When you're standing in the drugstore beauty aisle, "based on your undertone, select a few foundation shades that seem close to your skin tone," says Hill. "Putting bottles or doing swatches next to each other is great because it makes it easier to detect undertone." She recommends testing the shade options on your jawline at the spot where your face meets your neck. "The ideal shade will blend in without creating a noticeable contrast." If you're still not sure which is the best match, go outside and take some selfies. Comparing the shades in natural outdoor lighting should help you choose.
Tip 5: Consider Your Skin Type
Picking the right makeup formulas may seem intimidating, but once you consider your specific skin type, it becomes much easier to narrow down your search. With foundation in particular, it is a good idea to shop for formulas best suited to your skincare concerns and needs. For example, if you have dry skin, look out for hydrating foundations infused with ingredients like hyaluronic acid and glycerin, such as the YSL Beauty All Hours Foundation. If you have oily or breakout-prone skin, you may want to opt for a mattifying formula, like the IT Cosmetics CC+ Cream Oil-Free Matte Full-Coverage Foundation With SPF 40. Additionally, think about the type of makeup looks you gravitate towards. If dewy makeup is your vibe, you'll love products with radiant or luminous finishes.
Tip 6: Try Underpainting
Underpainting is a method of makeup application in which you apply your bronzer, contour, concealer and blush before applying your foundation. It gives your makeup a more natural-looking, glowy finish. "This [technique] works better for deeper skin because you don't want to have harsh lines that come from adding a darker color on top of skin that's already really deep," makeup artist Jonet Williamson previously told Makeup.com. "You get the benefit of adding structure underneath and having it look like it's coming from within, so it looks more natural." A liquid blush formula, like the Urban Decay Hydromaniac Dewy Liquid Blush, works great for this.
Read more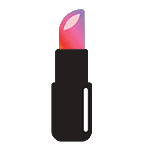 Back to top