Easy Natural Makeup Tutorials for Black Women
May 13, 2022
As much as you might love a graphic liner, smoky eye and super glamorous face beat as much as the next beauty lover, sometimes you just want a more natural look. To ensure that your makeup looks fabulous all day, every day, we're rounding up our favorite natural makeup tutorials for Black women, ahead. The best part? These looks take only a few minutes to achieve and use products you likely already have in your makeup stash.
Wake Up, Flawless
YouTuber Teaira Walker shares her flawless everyday makeup routine in this tutorial. She gives herself a glossy lip, a natural eye and a matte complexion. Our favorite part? Her fake lashes. They give her extra oomph without going over the top.
Foundation-less and Fly
If you'd rather skip the foundation or CC cream, give this tutorial by Melanin Michie a try. She uses minimal product and artfully places concealer on areas of discoloration to achieve a luminous, healthy complexion. It accentuates her skin without covering it up. Just don't forget to put on SPF if you're going outside.
Glow Baby, Glow
In the no-makeup makeup tutorial ahead, YouTuber Briana Monique shares some tips for getting your glow on without looking slick or oily. She opts for lightweight, dewy and radiant complexion products, sparkly liquid highlighter and high-shine clear gloss. If you're just looking to even out your complexion without applying a lot of product, this is the tutorial for you.
An Everyday Slay
YouTuber Dana Alexia creates a skin-focused look that's full coverage and puts an emphasis on the inner corners of the eyes with a sparkly eyeshadow. Plus, it's super easy to follow.
Read more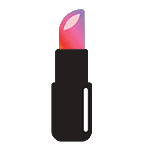 Back to top