6 Next-Level Rainbow Makeup Looks to Try for Pride Month
June 01, 2023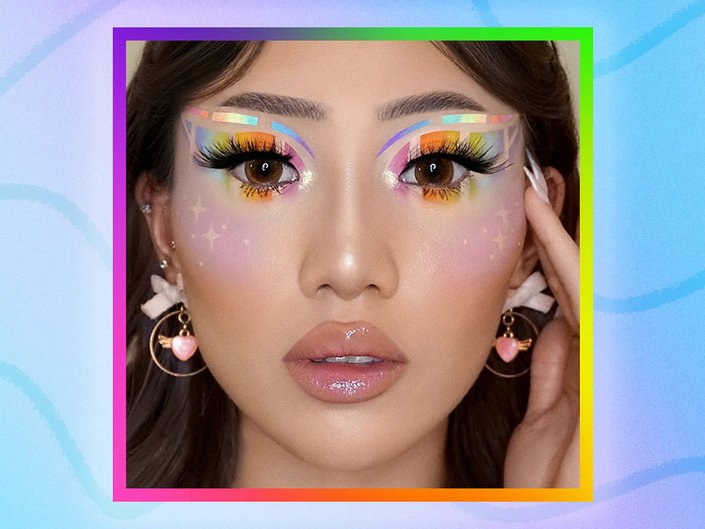 Pride month is officially here! Whether you're celebrating on top of a parade float, at a party with friends or keeping festivities low-key this year, you might as well do so while wearing the rainbow, whether in the form of a vibrant graphic eyeliner look or a bold, multicolored blend of shadows. Ahead, we've rounded up six rainbow makeup looks we love that will help you celebrate and show your pride this June.
Rainbow Makeup Looks for Pride
Don't Burst My Bubble
A mix of neon and pastel hues paired with painted-on bubbles lets you put your bubbly personality front and center — literally. To complete this look, you'll need an eyeshadow palette packed with every color of the rainbow. One of our favorites is the NYX Professional Ultimate Shadow Palette in I Know That's Bright.
Neon Graphics
Rainbow makeup doesn't have to be all, well, puppies and rainbows. Give your look an edge with boldly colored liquid liner in graphic shapes, as @deemakeupart showcases here. Get a similar look using the ultra-fine tips and bright colors of the Urban Decay 24/7 Inks Liquid Eyeliners.
Rainbow Nights
While you may not spot a rainbow in the night sky IRL, there's no denying how gorgeous it looks paired with a crescent moon and stars on your lids. Creator @slightlyunblended used stencils from Definition Beauty to get her moon shape just right.
Rainbow Floating Liner
Floating liner guarantees all eyes on you, especially if it's done in a rainbow color palette. Keep the attention on your eyes by pairing the liner with flushed cheeks and glossy nude lip.
Blended and Bright Graphic Eye
In this tutorial, @udstevek shows us how to masterfully blend every Urban Decay 24/7 Eye Pencil of the rainbow to create a festive eye look. We love that he chose shades with various finishes — from matte to glittery — for a dimensional result.
Read more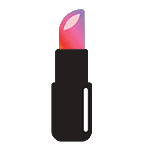 Back to top