I Tried TikTok's Revenge Makeup Filter — And the Results Are Snatched
August 08, 2023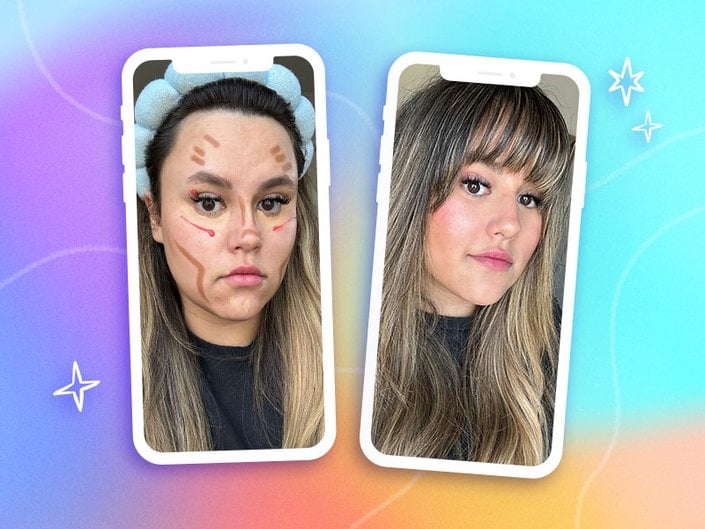 Revenge is a dish best served cold — with a side of siren eyes and snatched cheekbones, according to TikTok's revenge makeup filter. The art of dressing for revenge is equal parts looking sultry and feeling amazing. We've seen #revengemakeup trend on TikTok and now, there's a makeup filter with 5.5 million views (and counting) to help you master the look in minutes. As shown by creator @gabriellaimedinaa, what starts out as unblended contour, concealer and blush painted all over the face results in a quick, sculpted and glowy makeup look. Naturally, I had to try it out myself, so below, find all my thoughts on this viral TikTok makeup filter.
My Thoughts On TikTok's Revenge Makeup Filter
Since trying TikTok's dot contouring makeup filter and having major success, I'm always ready and willing to try new TikTok makeup filters. This revenge makeup filter is very different from dot contouring; it's more about creating chiseled features with viral applications for the nose and cheek contour.
I started off by applying my contour using the NYX Professional Makeup Wonder Stick Contour And Highlighter Stick. The slim bullet applicator is perfect for the filter's detailed contour application. Next, I applied concealer using the Urban Decay Quickie 24HR Full-Coverage Waterproof Concealer. This is revenge makeup, after all, so the concealer's full-coverage formula felt fitting for the job. Finally, I applied my liquid blush, using the Urban Decay New Hydromaniac Dewy Liquid Blush in Obsessed to mimic the filter's red blush markings.
The tricky part about using this filter to do your makeup is the blending and more specifically, what to blend first. I started at the perimeter of my face with the contour and moved inward. I used one brush for all of the blending, but in hindsight, it may be beneficial to use a makeup sponge or to have another, smaller blending brush to blend the under-eyes and nose contour.
After trying this filter, I can say it totally changed the way I do my makeup. I struggle with contouring my nose, and this filter mapped out the perfect contour and concealer placement for it. However, my issue with this filter is that it looks the same on everyone. When you contour, it's very important to take your unique facial shape and features into account, and this filter does not.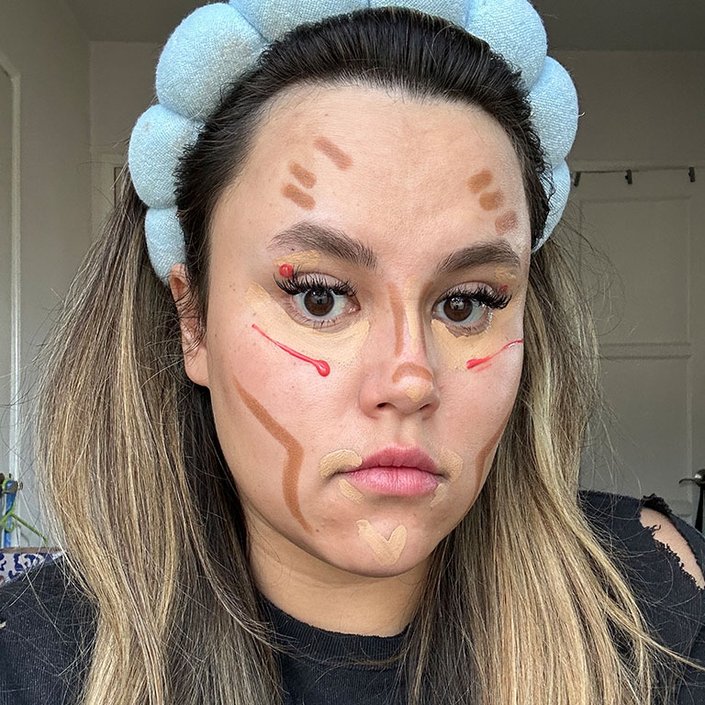 The revenge filter's cheek contour is very reminiscent of the viral supermodel contour hack, and while I love how it looks on others, I don't think it's the most flattering choice for my face shape.
While I don't see myself using this filter daily, the nose contour
is
a permanent part of my daily makeup routine. My advice is to try this filter and replicate the elements that work for you. If I'm dressing for revenge, I'll stick with TikTok's dot contouring filter for most of my face, but I'll definitely have this filter to thank for my sculpted nose contour.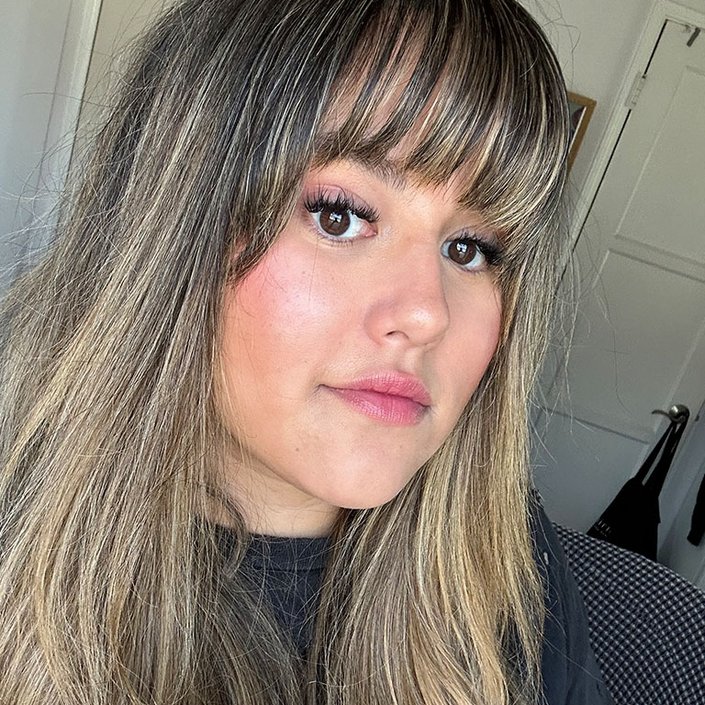 Read more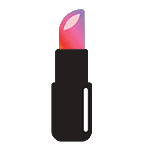 Back to top