These Are the Y2K Beauty Trends Taking Over Our Social Media Feeds
February 04, 2022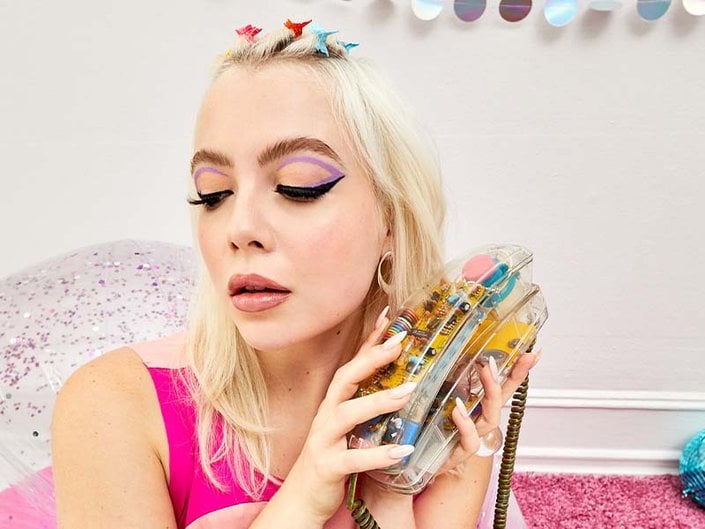 All good trends deserve a second life, so of course, it was only a matter of time before Y2K beauty made a comeback. Think: glitter, butterflies, lots and lots of gloss — yes, the 2000s were a wild time. Whether you were in your makeup prime or just a tot when these styles hit the scene, we're sharing nine nostalgic beauty trends from the ever-so-popular era, below.
What Is Y2K Beauty?
Before we break down the trends, it's important to understand the early aughts version of these trends versus how they translate today. The 2000s were limited in the beauty department, quite literally. Long-lasting formulas and clean (or even remotely clean) ingredients were not a thing so one might say the current Y2K beauty looks we see blowing up our social media feeds are in a whole new class, and dare we say even better than before?
You may or not remember, but back then the impending millennium sparked pandemonium about the future specifically as it related to potential computer errors once the clock struck midnight. This infatuation with tech and sci-fi snuck into our makeup routines, as well as colorful and sparkly elements that invoked cheer as we accepted our "fate" of impending doom (or so we thought). If this sounds all too familiar, it's because it is. Thanks to the COVID-19 pandemic, we've seen a resurgence of these trends — except bigger, brighter, and glossier than before because of, hello, makeup innovation.
Popular '00s Makeup Trends That Are Making a Comeback
Glitter Eyeshadow
Washes of glitter took over in a multitude of colorful eyelids everywhere, and the same trends are resurfacing. Today's formulas address fallout concerns so your glitter stays put. Case in point: Valentino Beauty Dreamdust Glitter Eyeshadows, a creamy, multi-reflective glitter eyeshadow that delivers maximum dazzle with zero fallout.
All-Over Bronzer
When it came to bronzer, the motto was the more the better. Today there's a range of products and brands dedicated to self-tanners specially formulated to give you a healthy glow, and *not* give you an unnatural orange hue. Our favorite formula is the L'Oreal Paris Self-Tanning Facial Water Mist because it's infused with vitamin E for moisturization, plus it's free of dyes, silicones, mineral oil and parabens.
Ombre Lips
There's a reason why beauty brands are popping up with lip liner collections. Two-tone lips are hotter than ever and the more contrast between your liner shade and lipstick color, the better.
High-Shine Lip Gloss
If the ombre lips aren't your speed, try a high-shine lip gloss. Lancôme's Juicy Tubes single-handedly invented the trend. The biggest rule to remember? Spare no gloss.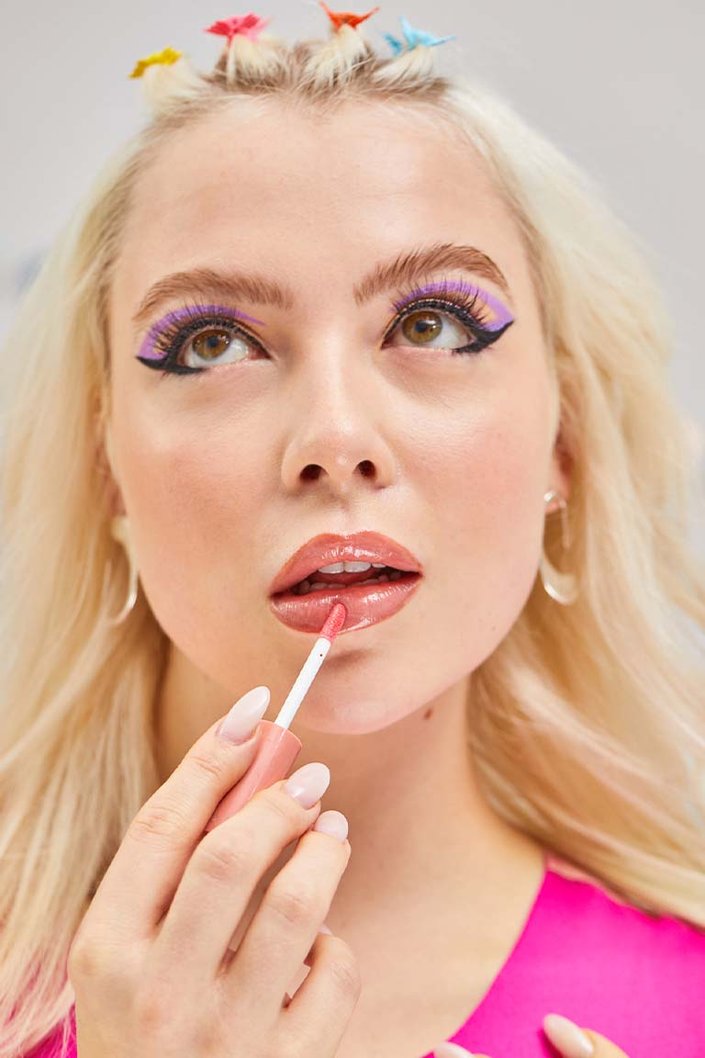 Over-Plucked Eyebrows
Yes, all that time you spent growing out your brows were in vain because thin brows are back. Either break out the tweezers or go down a deep TikTok rabbit hole to find a way to fake the funk.
Heavy Blush
One might say that E-girl beauty's obsession with blush stemmed off of the Y2K-era's incessant need for high doses of the product. Of course, today we're not limited to just powder blush — cream, liquid and even jelly blushes are in high demand.
Matte Face Makeup
While dewy skin has found a special place in our hearts, a matte complexion was all the rage in the early 2000s. This finish is music to the ears of oily skin types everywhere, but really anyone can sport the trend. Try Maybelline New York Instant Age Rewind Instant Perfector 4-in-1 Matte Makeup which has a whipped, lightweight texture that blurs pores, conceals blemishes, mattifies and evens skin tone — all in one easy step.
Colorful Hair Accessories
Butterfly clips, bright scrunchies and colorful claw clips and headbands adorned everyone's head in the year 2000. Today, these bold accessories are spinning back up in the best possible way. When styling your hair in the same fashion, don't be afraid to mix and match.
Hair Tendrils
Never has two strands of hair had so much power to transform a look. Hair tendrils have a similar effect as bangs, but without the commitment and almost any hair texture can sport them. We just love an inclusive hair trend!
Read more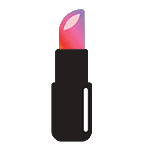 Back to top