How to Wear '90s-Inspired Hair Accessories Now
January 10, 2022
It doesn't look like the 1990s' influence on makeup, hair and just about everything under the sun is going away any time soon. We're talking scrunchies, mom jeans, lip gloss, crop tops, platforms, headbands and more. Here, we're focusing on the hair.

If you needed a sign to step out of your comfort zone and try a '90s-inspired hairstyle for the first time since you left grade school, this is it. Read on to get inspired.
Star Clips
Why use regular bobby pins when you can use a festive star clip to hold your hair back? Style an assortment of clips for a whole look or just reach for one to secure your bangs out of your face and you're done.
Scrunchies
A half-up, half-down hairstyle isn't complete without a scrunchie thrown into the mix. This simple '90s accessory will elevate your messy bun, ponytail, braid or even just the wrist you wear it on.
Chunky Clips
Bigger is better when it comes to your hair clips. Extra style points if you pair them with chunky hoop earrings.
Headbands
Dirty hair? No problem! Headbands are the '90s equivalent of today's dry shampoo obsession. We suggest stocking up on different styles and patterns to match your outfits.
Rhinestone Clips
Rhinestone clips add a touch of glam to any hairstyle. Use them to accessorize an evening look or to balance out a '90s-inspired grunge outfit.
Butterfly Clips
It wouldn't be a '90s hair trend roundup without butterfly clips. There are so many ways to wear this fun accessory, so don't be afraid to experiment. Dig deep enough in your bathroom drawer and you just might find one from your childhood.
Pearl Clips
It's all in the details: Pearl clips are our favorite way to dress up a plain ponytail for a girly, yet sophisticated touch.
Read more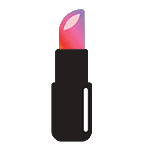 Back to top