Hard Gel vs. Soft Gel: What's *Really* the Difference Between These Manicures?
March 13, 2023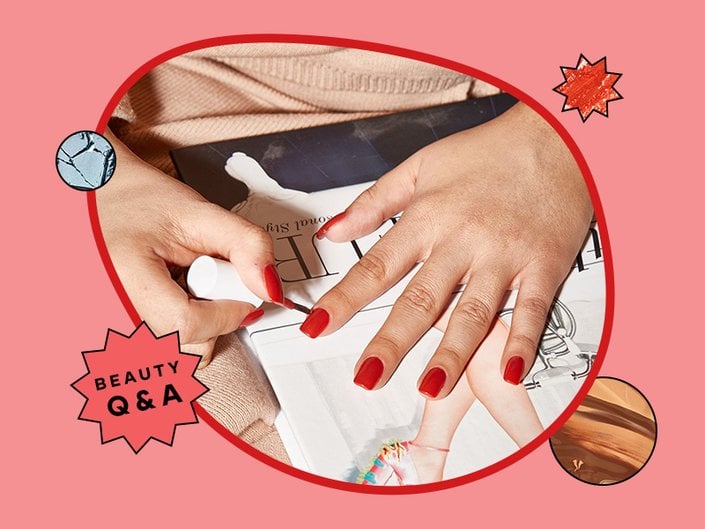 Unless you went to cosmetology school or apprenticed at a salon, you likely don't know the nitty gritty details that go into some of the industry's most popular treatments because, frankly, you don't need to. Think: the volume of the developer a colorist uses to lift your dark roots. Leave it to the pros, right? But there are some particulars that do affect the kind of service you receive, and can even determine which salons you should go to. With the help of Mamié Onishi, a nail artist, and Eunice Park, a nail artist and the research and development manager at Aprés Nail, we're getting to the bottom of one of the greatest beauty service mysteries: gel manicures.
For the last couple decades, gel manicures have been beloved by nail enthusiasts — and for good reason. Unlike traditional polish, gel allows a manicure to stay glossy and chip-free for longer. But not every salon offers the same gel services; some offer hard gel extensions, some charge extra for soft gel removal, and even fewer specify what the difference is between the two. Ahead, Park and Onishi help to break down everything you need to know about gel manicures.
Hard Gel Nails
What Are Hard Gel Nails?
"Hard gel is a type of gel that cannot be soaked off. It can only be filed off," says Park. "The appeal of hard gel is that it can offer a lot of durability and strength, especially important if it's being used for nail extensions." Hard gel is also a great alternative for acrylic, she notes, especially if you can't stand the smell of monomer, which is a strong-smelling bonding agent that's used in the application of acrylic nails. Hard gel nails are ideal for building length. They can be filed as short or as long as you'd like, in any shape, from almond to coffin and square.
Hard gel can also be referred to as builder gel, sculptor gel or structure gel.
How Long Do Hard Gel Nails Last?
With proper prep and application, Park says that hard gel nails can last anywhere from two to four weeks. You can also do fill-ins with hard gel, similar to getting an acrylic manicure.
How to Get Hard Gel Nails
Hard gel looks like a glossy, sticky substance in a pot. It's painted onto the nails with a densely bristled brush and then cured under a UV lamp. Once it's cured, the gel will be completely dry and will remain chip-free for the next two to four weeks.
If you opt for hard gel nail extensions, your nail tech will attach a paper mold to your nails and build your new, longer nail shape using the gel on top of the mold. Then, the artist will remove the mold and file your nails to your desired shape and length before curing them under a UV lamp. Hard gel nails will not dry on their own.
How to Remove Hard Gel Nails
Hard gel can only be filed off with a nail drill, not soaked off, says Park.
Soft Gel Nails
What Are Soft Gel Nails?
"Soft gel is a type of gel that can be soaked off with acetone," says Park. While most forms of soft gel are too soft to make nail extensions with, Aprés Nail Gel-X is the exception. Gel-X nails are buildable soft gel extensions that cover the natural nail to create a new shape and length, similar to hard gel — only unlike hard gel, Gel-X nails can be soaked off with acetone. Gel-X extensions are one of the biggest trends in the nail world right now, thanks to their durability and simple removal.
How Long Do Soft Gel Nails Last?
All soft gel nails can last between two to four weeks with proper prep and application. Applying cuticle oil regularly, like the Essie On a Roll Apricot Cuticle Oil, can help keep nails hydrated and healthy, so your gels might last longer.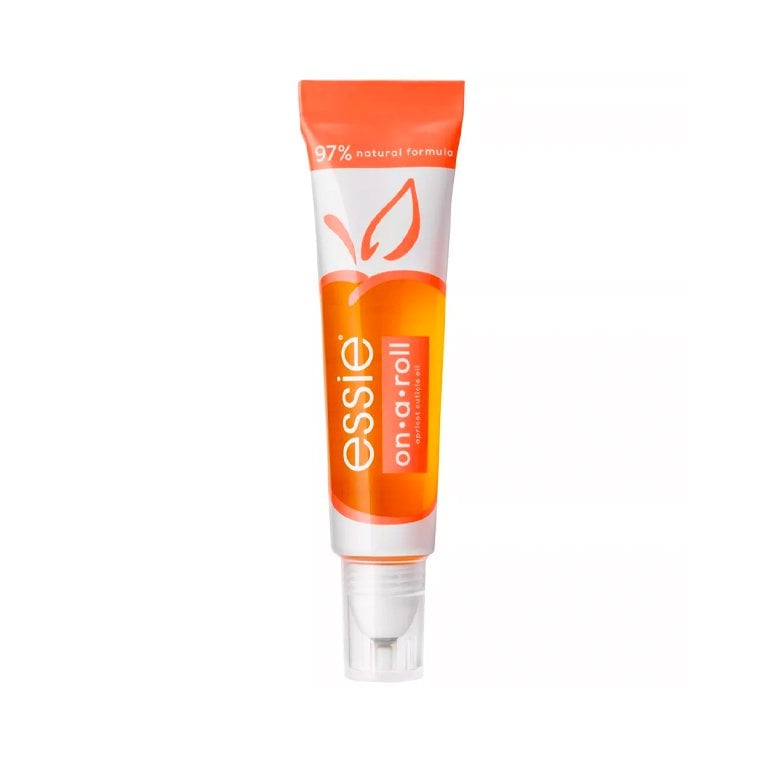 How to Get Soft Gel Nails
Gel-X nails and soft gel nail extensions are thin, flexible extensions that cover the entire nail. They're completely clear and can be filed to fit any nail shape or length. They are then painted with gel nail polish and cured under a UV lamp. Soft gel polish can also be applied to nails without extensions, and then cured under a UV lamp. Like hard gel nails, soft gel nails cannot dry unless they're cured under a UV lamp.
How to Remove Soft Gel Nails
Unlike hard gel nails, soft gel nails are easy to soak off with acetone. If you're getting a soft gel manicure removed, your nail artist will likely dip a cotton pad in acetone, place it on top of your nail and then wrap each nail with foil in order to soak off the product. You cannot get fill-ins with soft gel nails.
What Is a Japanese Gel Manicure?
A Japanese gel manicure utilizes a particular soft gel from Japan that, like other gel manicures, requires curing with a lamp. Despite being a soft gel, a Japanese gel offers the strength of a hard gel, so it's better at preventing your nails from bending and breaking. But unlike a hard gel, Japanese gel can be easily removed with the soak-off method.
Practically speaking, Onishi says, the gel is rooted in Japan's commitment to quality. Its superb adhesion to natural nails is what she loves most about it. You can expect a Japanese gel manicure to last at least three weeks, if not longer.
The Difference Between Hard Gel and Soft Gel Nails
"In practice, both can be used for any nail type," Onishi says. "Soft gel is flexible and durable, but hard gel is stickier and more useful for gel tip extensions and repair." If you hear someone say they recently got a "gel manicure," they most likely have soft gel (also sometimes referred to as gel polish) on their nails. Hard gel, on the other hand, is more often used to extend the natural nail using a form, which is a paper or foil sculpting tool that helps artists build out the gel extension.
The real difference between hard gel and soft gel lies in the removal process. Although the two gels are applied similarly — painted on and then cured beneath a UV or LED light — soft gel is more porous, so it can be removed with acetone. Hard gel, Onishi says, is more resilient to chemicals, so it needs to be filed down in order to be removed.
So, which one is best for you? Onishi says it's all about preference: If you want a glossy, long-lasting finish, soft gel is a fitting option. But if you want to add long-lasting length, a pro will most likely use hard gel. Hard gel and soft gel work well together, too. You can even top off hard gel with a soft gel polish, which is perfect for anyone who wants more length but is fickle about their mani color. Gel-X extensions are the perfect marriage of both hard gel and soft gel in that they add length and durability to the nails but are easy to soak off.
The Difference Between Gel Manicures and Acrylics
The great beauty match-up: gel vs. acrylics. Soft gel doesn't really have skin in this fight, since it's not often used to extend nail length (except for Aprés Gel-X extensions), however, hard gel is an acrylic manicure's direct competitor.
Unlike acrylics, hard gels don't require the two-step process of mixing a liquid catalyst (monomer) with a powder (polymer) before application. And when it comes to filling, reviving a hard gel manicure is usually less damaging to the natural nail bed. Not to mention the added bonus that hard gel is virtually odorless compared to the distinct scent associated with acrylic.
Are Gel Manicures Good for Nails?
Gel formulas and their chemical compositions aren't harmful to your natural nails; damage usually comes from improper removal. Soak-off gels require acetone, which can be dehydrating to the nail; over-buffing or filing hard gels can also potentially degrade nails. If you can, always have a professional remove your gel manicure — peeling and picking are big no-nos. If you have naturally thin or weak nail beds, taking regular gel breaks could also be helpful in building natural strength. In the meantime, opt for press-on nails as a temporary alternative to gels.
No time to go into the salon? There are gel-like polishes you can use at home that combine the long-lasting power of a soft gel without the hassle of using a curing lamp or special base coat. Think: Essie Gel Couture, a longwear nail polish that is chip- and fade-resistant. Better still, most of these at-home gel nail polish formulas don't require acetone to remove, so you don't have to worry about potential nail damage.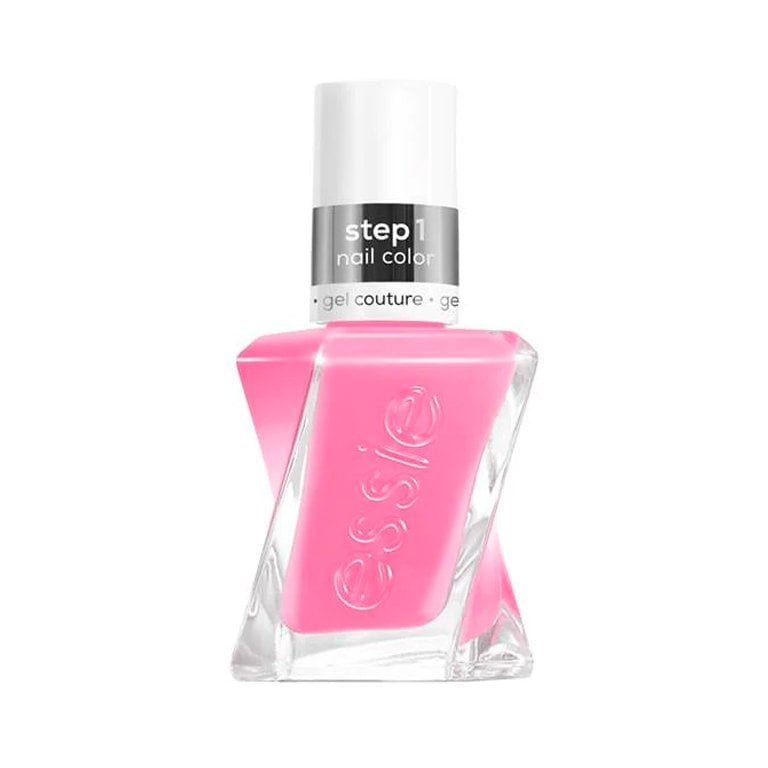 Additional reporting by Ariel Wodarcyk
Photo: Chaunte Vaughn, Design: Juliana Campisi
Read more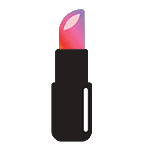 Back to top