40 Essie Nail Polish Shades That Are Absolutely Iconic
September 06, 2022
For us, freshly painted nails are one of the quickest, easiest confidence boosts out there. Whether you swipe on a neutral polish that lets your outfit take center stage, a bold red that matches your lipstick or a bright shade that scores you tons of compliments, a fresh
manicure and pedicure
is the cherry on top of any look. Below, we rounded up 40 of
our favorite nail polishes
from Essie, from tried-and-true classics like Ballet Slippers to edgy chrome-inspired topcoats.
1 / 40
This sheer pink shade is a holy-grail neutral — it blends in seamlessly with any skin tone and is the perfect base for fun nail art or a classic French tip.
2 / 40
For a green that's surprisingly wearable, Essie Mint Candy Apple is our go-to. It's an opaque cream that's fun, vibrant and pops in any season.
3 / 40
Dark nail polish lovers will covet this inky red, almost-black shade. It adds a vampy touch to any manicure and works as a beautiful red-tinged nude on deep skin tones.
4 / 40
There's nothing fresher than a matching white mani and pedi. Blanc is a must-have for all snowy polish lovers.
5 / 40
Watermelon gives your nails a fresh, juicy pop of pink that livens up any look. It's bright without veering into neon territory.
6 / 40
Dip your nails in this shimmering, pool-blue shade for a reminder of summer anytime of year. The soft, pearlescent sheen sparkles in the light.
7 / 40
Essie Expressie's line of FX top coats add a layer of high-impact sparkle and shimmer to any nail color. Holo FX is a disco ball-inspired shade that's perfect for the life of the party.
8 / 40
No nail polish collection is complete without a classic red. This bright orangey shade has major star power.
9 / 40
Marshmallow is the definition of a barely-there nail polish. This transparent nude shade leaves just a trace of color on your nails, leaving them looking elegant, glossy and natural.
10 / 40
Switch up your nail polish rotation with this unique yellow-toned green. We love it by itself or paired with a gold accent nail.
11 / 40
Consider this burnt orange shade an elevated neutral. It's versatile enough to match any outfit but still provides a rich, vibrant pop of color.
12 / 40
For a neutral that isn't nude, we love this slate gray hue. The fast-drying formula is ideal for last-minute manicures before you rush out the door.
13 / 40
This glimmering shade has a mesmerizing opal-like reflect that looks extra dazzling when paired with lots of cool rings.
14 / 40
We can't help but smile when we paint our nails with this playful reddish-orange lacquer. You can achieve opaque, streak-free color with just one coat.
15 / 40
A soft lavender is an unconventionally romantic alternative to classic pink or nude. We love this cotton candy shade.
16 / 40
Rock the Runway is a bright, sultry red that simmers on any skin tone. The at-home gel formula helps your polish last longer without the need of a UV lamp.
17 / 40
For a pop of pink that's surprisingly subdued, try this muted magenta. It's the perfect in-between shade of bubblegum and berry pink.
18 / 40
Navy blue is a preppy classic. This one is inky enough to almost pass as black, until you spot the rich blue reflect in the sun.
19 / 40
We adore Strong at 1%, a soft, picnic-ready peach shade. The formula dries down in only one minute.
20 / 40
Get playful with this glamorous, glitter-filled pink. Shot through with sparkle, this polish is every pink lover's dream.
21 / 40
Black nail polish is essential — it can veer edgy or classic depending how you wear it, and obviously it's flattering on everyone. Plus, when you're wearing Licorice, you'll never have to worry if your polish matches your outfit.
22 / 40
This metallic shade looks like an oil slick — it mixes purple, silver and green for a nail color that's totally one-of-a-kind and interesting.
23 / 40
Off the Grid is a rich cocoa shade with yellow undertones that makes for a flattering nude on tan and deep complexions.
24 / 40
Deep red polish never goes out of style, which is why this burgundy pick belongs in your stash. The gel formula is long-lasting with a high-shine finish.
25 / 40
Channel early 2000s realness with this sheer bubblegum pink polish. It dries down faster than you can type "O-M-G" on a flip phone.
26 / 40
You can match your go-to neutral lipstick to your polish with this flattering rosy nude.
27 / 40
Give any nail color a makeover with this flat matte top coat. It looks especially cool painted on just a nail or two for a matte accent.
28 / 40
Keep cool, calm and collected with this jade green lacquer. It's a cool-toned cream that might make green your new signature color.
29 / 40
Get a jolt of caffeinated energy with this bold brown hue. Come fall and winter, Cold Brew Crew is our go-to neutral.
30 / 40
This striking teal is fit for royalty — or a DIY mani expert like you. Pair it with the Essie Gel Couture Top Coat to extend your weartime.
31 / 40
Give your nails a soft, understated sheen with this sheer pink. It's the perfect way to get in on the naked nail trend.
32 / 40
A milky pink that's totally opaque is hard to come by, but with two coats, this polish provides full, rosy coverage.
33 / 40
Express yourself with this punchy teal color. We love it painted on the tips of each nail for a refreshing spin on a French manicure.
34 / 40
A vibrant, juicy orange looks equally gorgeous on fingers and toes.
35 / 40
All eyes will be on you when you wear this mesmerizing ruby red shimmer. Amp up the Old Hollywood drama by painting this polish on long, almond-shaped nails.
36 / 40
Gold jewelry lovers, this is the polish for you. It's a soft, champagne-y gold filled with beautiful flecks of shimmer.
37 / 40
It's hard not to love this sunny yellow shade. Paired with flower nail art, it's like a garden party on your fingers.
38 / 40
A sheer layer of multidimensional shimmer pops painted over bare nails or on top of your favorite nail color.
39 / 40
This rosy pink polish features swirls of silver shimmer for an eye-catching, iridescent finish.
40 / 40
Go soft and muted with this classic taupe polish. It's chic, it's versatile and it's the perfect shade for when you just can't choose between a rainbow of nail colors.
Photo: Melissa San Vicente-Landestoy
Read more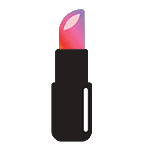 Back to top