Nude Nail Polishes That Look Stunning on Darker Skin Tones
July 13, 2022
Finding the perfect
nude nail polish for your skin tone
is like finding a great pair of jeans — difficult, but not impossible. Luckily, if you have
dark skin
, you won't have much trouble at all because many neutral shades flatter your complexion. Lighter beige shades can really pop against deep skin, while colors like rich chocolate browns can be the perfect complement. Your only issue may be that there are almost too many shades to choose from. To help you narrow it down, we've scoured through the options and have hand-selected six nail polishes that are perfect for your next
neutral mani
. Click through for our recommendations.
1 / 6
A light chocolate hue, this shade is perfect for someone with cool undertones. Plus, the polish is super versatile — it's great for casual and dressy events alike.
2 / 6
Inspired by a romantic first date on a rowboat, this warm-toned brown has a delicate, creamy finish and just might be our favorite polish of the season.
3 / 6
This nail set comes in a satisfying gradient of four rich nude-based hues, ranging from khaki to mocha. Wear just a single shade or all together for an ombré manicure.
4 / 6
Not only is this caramel-toffee shade a fabulous neutral, but it will also keep you on top of the trends — '90s-inspired brown manicures are all the rage right now.
5 / 6
The rich brown formula is not only gorgeous — it's also 10-free which means it doesn't contain chemicals like formaldehyde, toluene or camphor.
6 / 6
Made specifically with brown skin in mind, this brand offers an array of colors perfect for deep skin tones. If you want to add a little shimmer to your neutral mani, we love this gold-flecked bronze shade.
Photography and Art Direction: Jonet Williamson
Read more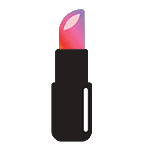 Back to top