Our Favorite Shades From Essie's First Plant-Based Nail Polish Collection
August 15, 2023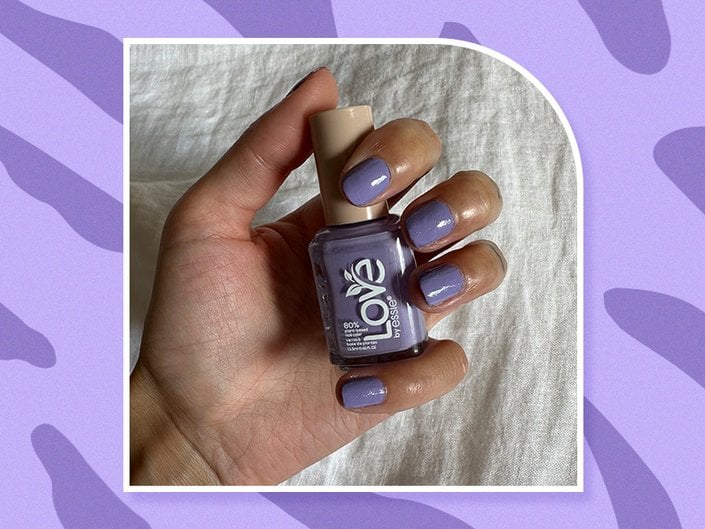 Essie has always been one of our go-to destinations for gorgeous nail polish shades with salon-quality formulas, and with the brand's latest innovation, it is also now catering to shoppers with more specific nail needs. We're talking about the new LOVe by Essie franchise, the brand's first plant-based nail polish line. You shouldn't have to sacrifice quality and aesthetics just because you prefer to use primarily plant-based beauty products, and with the new LOVe by Essie polishes, you don't have to.
Made with cotton, corn and sugarcane, the LOVe by Essie formula is 80% plant-based. It's vegan and not tested on animals, so you can feel good about what you're putting on your nails. Available in 20 shades from versatile neutrals to bold brights, each shade name is a positive affirmation or sentiment of self-love.
As someone who has never tested a plant-based nail polish before, I was eager to try out Essie's offerings in the category. Keep reading to find out what I thought when I tried one of the LOVe by Essie shades, which was gifted to me by the brand.
A Beauty Editor's Review of the LOVe by Essie Plant-Based Nail Polish
For my DIY plant-based mani, I opted for the shade Playing in Paradise, a vivid violet with magenta undertones. From the first brush stroke, I was impressed by the bold pigment of the polish and after two coats, I had a completely opaque, bright lavender manicure. The formula was thick (not at all watery) with a creamy finish. But what stood out to me the most was the glossy, reflective shine of the nail polish — before I even reached for my top coat. Bonus: It dried relatively quickly, too, so I didn't have to worry about chipping my freshly painted nails or getting polish smears on my laptop keyboard. Not sold yet? Keep scrolling for more shade favorites from the collection, plus a review on the line's base and top coat.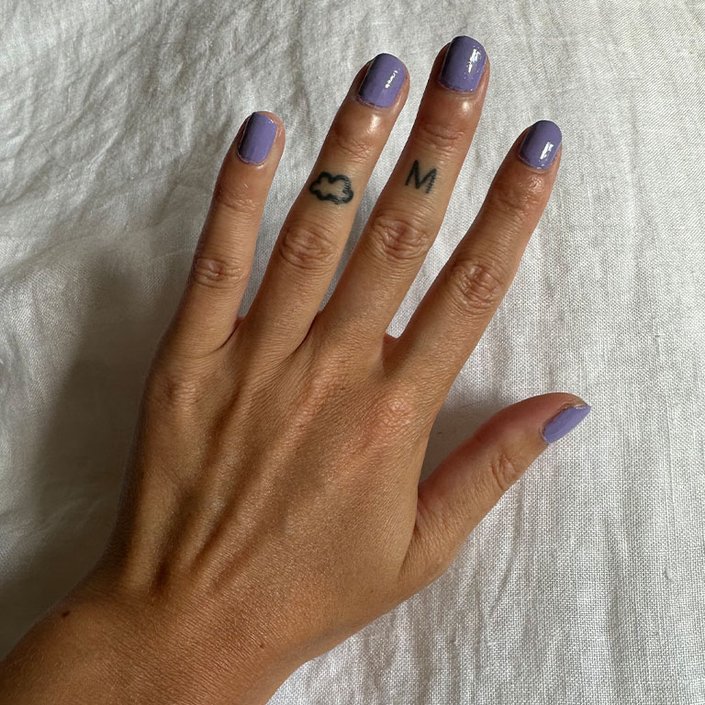 Our LOVe by Essie Nail Polish Shades
Remember the blueberry milk nails trend? This soft sky blue is the perfect shade for you to get the look at home. It's a pretty pastel hue that's flattering on a range of skin tones and is muted enough for everyday wear.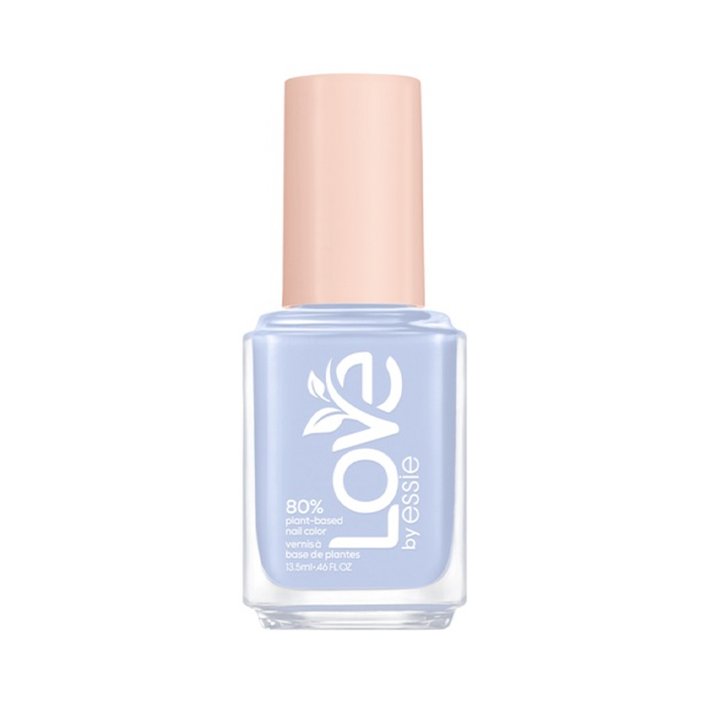 When in doubt, you can't go wrong with a crisp white mani. Blessed Never Stressed is a natural cotton white for when you want a sophisticated neutral nail.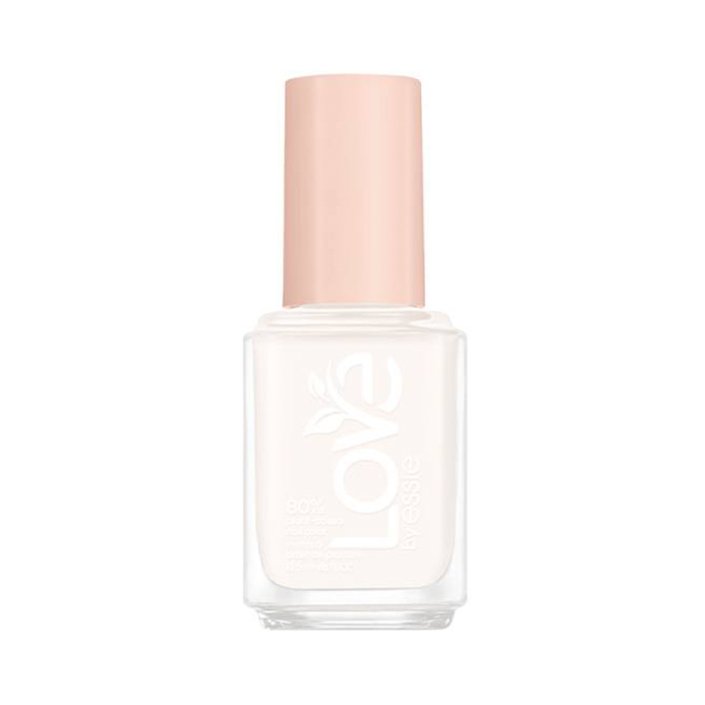 Everyone needs a pinky beige nail polish like Back to Love in their beauty arsenal. This sandy shade with red undertones works for practically any occasion, from a day at the office to your BFF's wedding.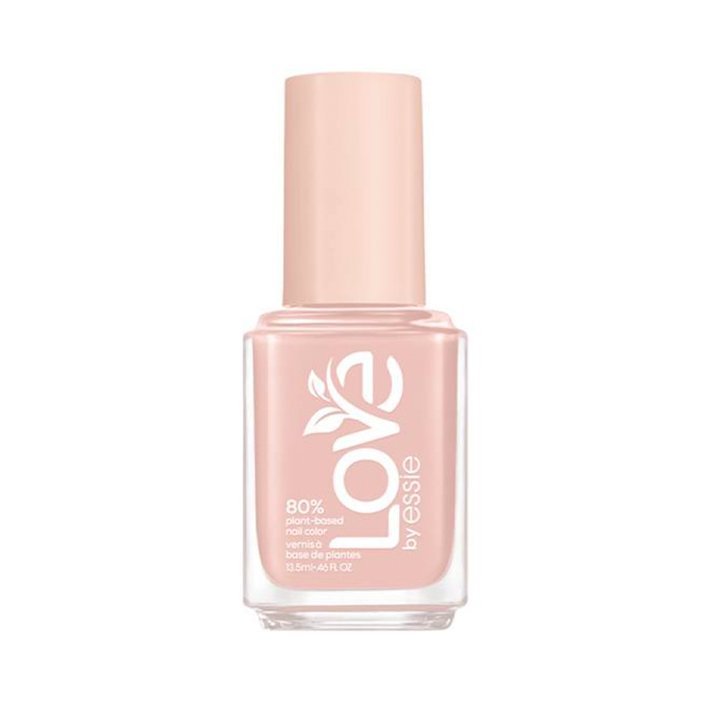 Already have fall and winter nails on the brain? You're not alone — we can't resist a dark, vampy plum like Make the Move. This earthy purple shade will look incredible wrapped around a pumpkin spice latte when September comes around.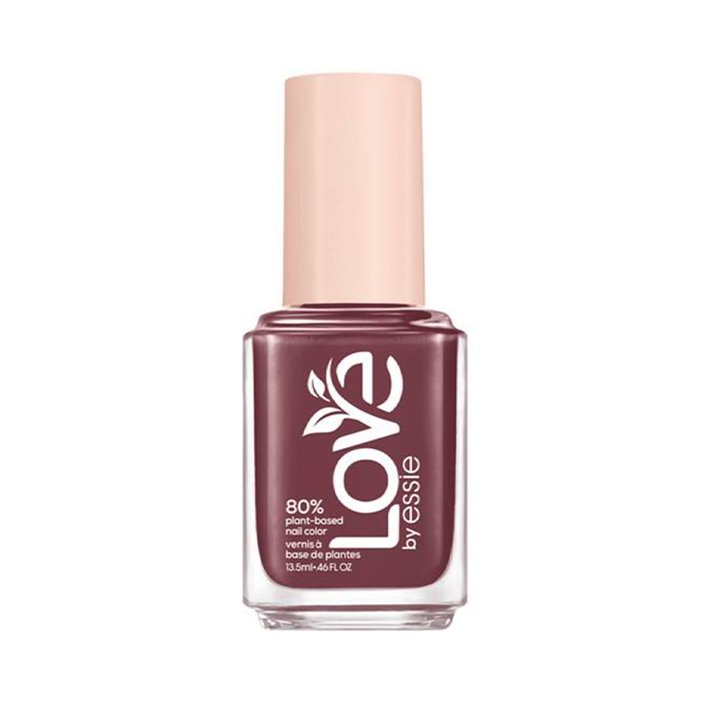 Lust for Life is a classic, saturated red nail polish with vibrant yellow undertones. It's the key to getting a sexy statement-making mani without a trip to the salon.
If you like to have fun with unexpected nail polish colors, you have to try Revive to Thrive, a soft pistachio green shade. Rounded out with yellow undertones, it's subtle enough to work as a neutral when you're feeling something other than beige or white.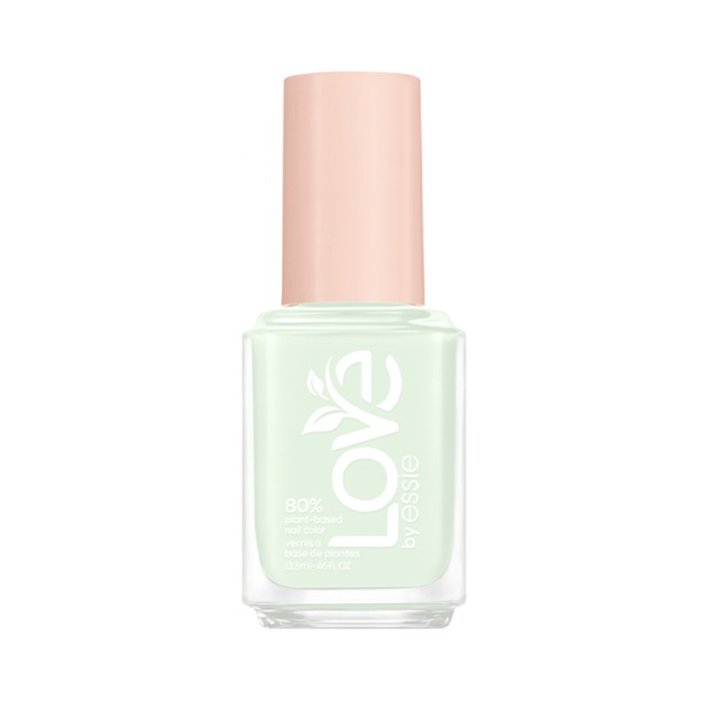 Pink nails are having a major moment this summer and you can embrace the trend with Spinning in Joy. Bubblegum meets petal pink with this mid-toned rosy shade.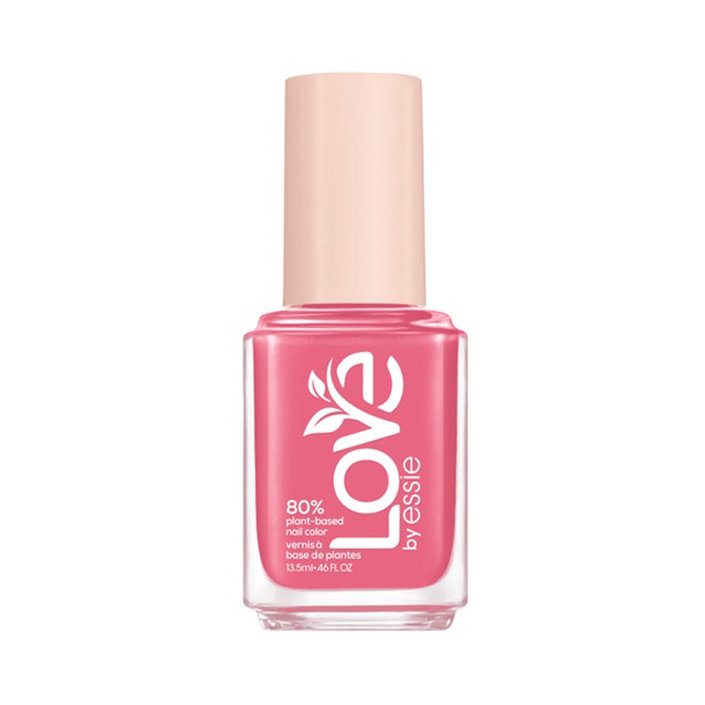 Finally, make the most of your plant-based mani by pairing the polish of your choice with this multi-tasking base and top coat. Apply a coat before and after your LOVe by Essie nail polish for salon-quality results.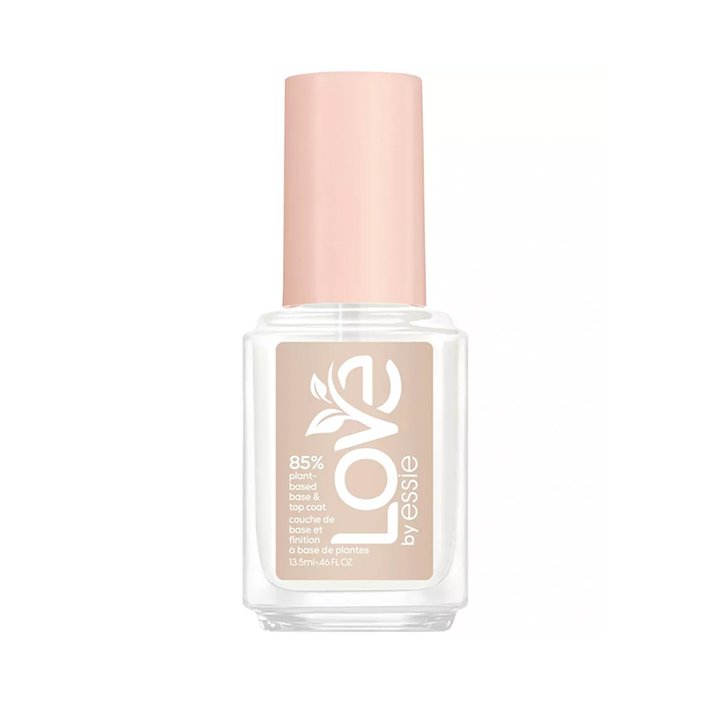 Read more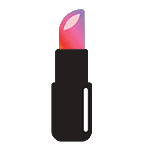 Back to top