AAPI-Owned Brands to Support Now and Forever
May 04, 2023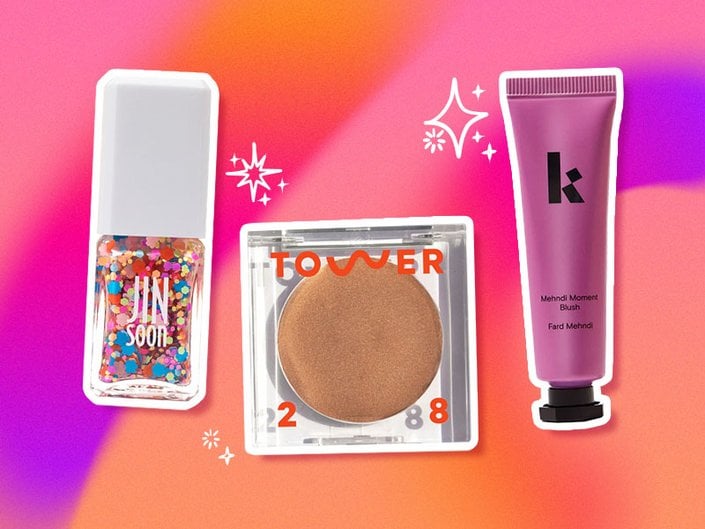 In celebration of Asian American and Pacific Islander (AAPI) Heritage Month, check out 15 AAPI-owned or founded beauty brands we love for all things makeup, fragrance, hair care and nail care. Shop the following companies as a way to support the community and stand against hate — this month and beyond.
AAPI-Owned and -Founded Beauty Brands
Created by Amy Liu as a solution for those with sensitive skin like herself who struggle to find makeup that works, Tower 28 is all things clean, non-irritating and good for your skin. From the ultra-glossy ShineOn Lip Jelly to the gorgeously glowy Bronzino Illuminating Cream Bronzer, shop Tower 28 for beauty products that both look — have you seen the packaging?! — and feel good.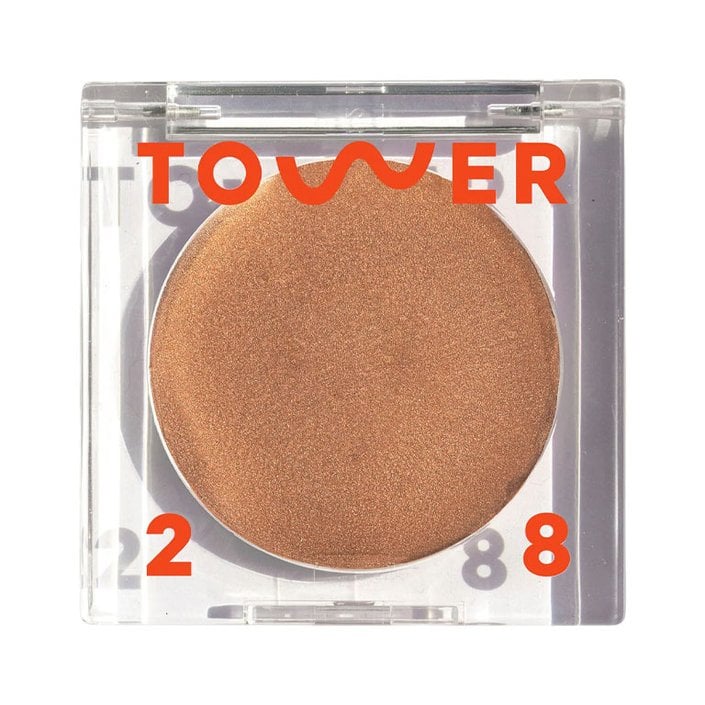 Bee Shapiro founded Ellis Brooklyn in 2015 when she realized that fragrances were far behind the rest of the beauty world when it came to making strides towards clean, non-toxic formulations. Today, you can shop Ellis Brooklyn's variety of paraben- and phthalate-free scents, each of which tells a different story. If you want to smell like dark rum, honey and vanilla bean (and trust us, you do), BEE Eau de Parfum is the scent for you.
Mabel Lee, founder and CEO of Velour, wanted false lashes suitable for everyday wear but could never find a pair that lived up to her standards. So, she created some. Velour Lashes are made with longevity in mind — each pair lasts up to 25 wears.
Chunks was born in 2019 when founder Tiffany Ju had a hard time finding cute, high-quality hair clips. Inspired by her passion for vibrant colors, trends, culture, art and nostalgia, Chunks hair accessories are the fun addition your vanity table is missing.
Celebrity nail artist Jin Soon Choi came to America from Korea with $400 in her pocket and has since graced the pages of magazines, painted the nails of celebrities and created a namesake nail polish brand that's both 10-free and so trendy. You'll fall in love with Daisy immediately, we know it.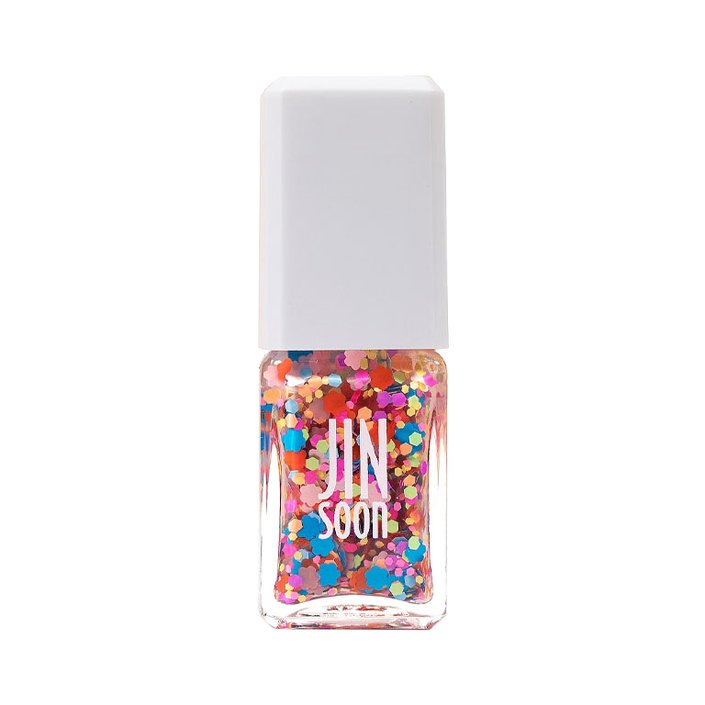 A celebrity makeup artist, Patrick Ta knows exactly how to create products that give off glow unlike any other. Get yours with Major Beauty Headlines Double-Take Creme & Powder Blush.
Clean Circle founder Lena Chao is a first-generation Chinese American whose parents worked in factories. That's why her reusable Bamboo Velour Skincare Pads are made from the highest quality fabrics sourced from ethical factories. The washable pads are perfect for removing makeup or applying toners and serums — and they're a great way to make your beauty routine more sustainable.
Lauren Jin founded CLE Cosmetics on the premise that there is no one way to feel beautiful and no right way to get there. Her skincare and makeup products are curated, sourced and centered on the latest Korean beauty technology. For a petal-smooth, matte finish that quite literally melts onto your lips, look no further than the Melting Lip Powder.
EM Cosmetics was founded by OG beauty YouTuber Michelle Phan as a way to give makeup lovers everywhere the tools necessary to express themselves with blush, mascara and more. Our faves are the Lip Cushion Nourishing Balm and the Heaven's Glow Radiant Veil Blush. As if one bestselling brand wasn't enough, Phan also founded the individualized beauty subscription service IPSY.
Founded by makeup minimalist Laura Xiao in 2015, Henné (which means "her" in Swedish) pays homage to the modern woman. Henné's luxury lip products, like the Luxury Lip Tint in Desire, will bring simple moments of bliss to your everyday life.
Founder Amy Ling Lin believes that going to the nail salon is about so much more than just getting your nails done. To her, it's a small and powerful way to treat both your mind and your body. As a result, she created a 10-free, non-toxic, high-shine and long-lasting nail polish formula so that you can look and feel fabulous. We love to mix and match, but the purpley-pink shade L.02 is our fave.
Wanchen Kaiser created GlamCor's Riki Loves Riki to give beauty lovers like us the LED lighting and accessories we need to get our looks just right. Shop Riki Loves Riki's variety of beautifully lit mirrors for brighter days ahead.
Named for a kind of colorful ice cream, Kulfi is all about providing South Asian representation and promoting conversations about mental health, which is tied to standards of beauty and often not discussed in South Asian communities. Founded by Priyanka Ganjoo, the brand carries intensely pigmented eyeliner, blush and more. We're fans of the Mehndi Moment Cream Blush, available in rich, radiant shades like this lotus-flower purple.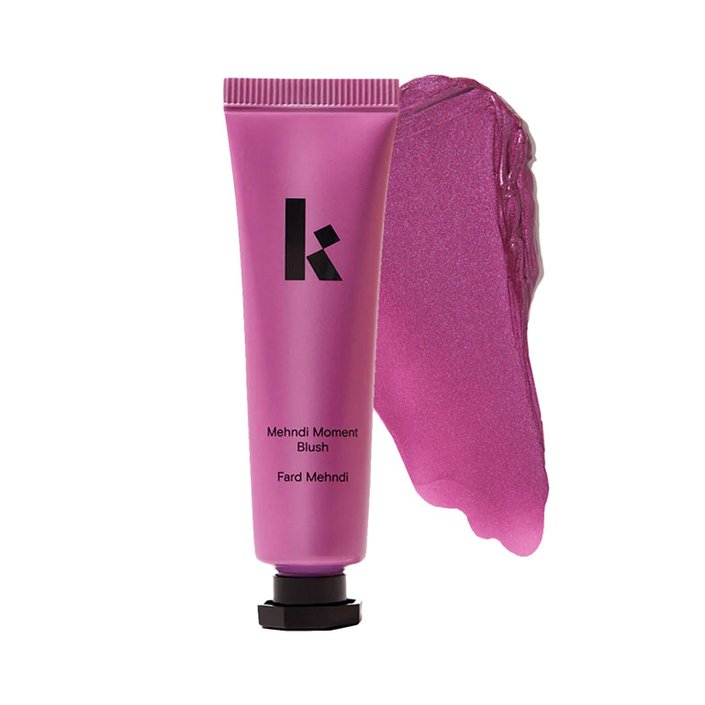 It doesn't get much cuter than the best-selling Kaja Beauty Cheeky Stamp Blush — a liquid blush with a heart-shaped cushion applicator that you stamp onto your cheeks. It's makeup-meets-arts-and-crafts, and we're obsessed. This K-beauty brand has a fun and playful approach to makeup and seeks to make innovative, efficacious Korean beauty products accessible to all.
Have you ever heard of headcare? Well, "Happy Headcare" is the mission of Squigs, a South Asian-inspired skincare and hair-care brand that encourages you to take care of the skin on your face
and
your scalp while also donating a percentage of proceeds to a mental health charity. Founder Nikita Charuza was influenced by aspects of her South Asian upbringing, such as Indian hair oiling and DIY beauty products. We adore both the ethos and the aesthetic of these
shelfie-ready products
!
Read more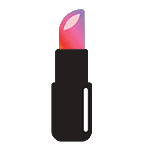 Back to top