How to Do Makeup for Monolids and Small Eyes
September 11, 2023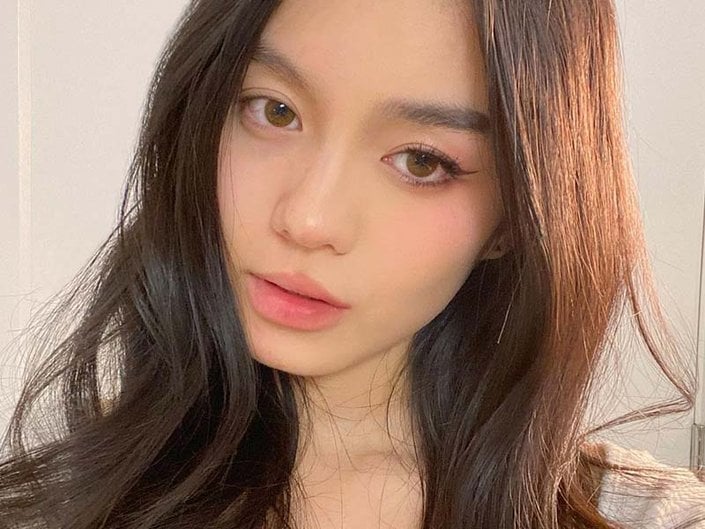 Monolid eye makeup is all about mastering eyeshadow and eyeliner application to draw attention to small eyes without over-flooding lids with shadow. It may seem self-explanatory, but in practice, even the simplest of makeup looks can be difficult for those with smaller eyes. Thankfully, the beauty game has evolved and now it's easier than ever to find makeup artists on social media with similar facial features as you to look to for application tips.
Social media has played a crucial role in offering beginner-friendly makeup techniques, from mastering a cat-eye to blending foundation seamlessly. Beauty influencers of all backgrounds and skill levels flock to YouTube, Instagram and TikTok to share trending looks as a guide for others and a way to create a welcoming community. Here, we're spotlighting 10 of our favorite eye makeup tutorials for monolid and hooded eyes from Asian content creators. Keep reading to learn how to achieve puppy eyeliner on monolids, bold graphic liner and more trending makeup moments you can easily recreate.
10 Eyeshadow Tutorials for Monolid-Eyes
Floating Eyeliner
In this video, Sandy Lin talks you through one of the beloved eyeliner trends for monolid eyes — floating eyeliner. She also chats about finding makeup styles that work with her eye shape, rather than looks that fake a crease. Lin created a warm-tone eye look using eyeshadow to add definition in her lids that highlight the beauty of a monolid, rather than using makeup to create the illusion of bigger eyes.
To recreate this look, use the NYX Professional Makeup Away We Glow Shadow Palette, which contains 10 neutral and orange shades (five matte and five shimmer) for a monochromatic eye. For a sharp floating eyeliner, use a small angled brush for easier application.
Traditional Cat Eye
Sometimes the most simple of eye makeup looks are the hardest to create. For those with monolids or hooded eyes, creating a sharp cat eye can quickly turn into a curved liner based on how you look in the mirror. If you're having trouble with your liner, follow along with this simple tutorial from Karen Yeung (@iamkareno) where she shows you exactly how to draw a cat eye on hooded eyes.
Reach for a creamy liner like the Lancôme Drama Liqui-Pencil Dramatic Eyeliner in French Chocolate and grab your mirror to perfect the cat eye. Remember, practice makes progress – the more you try out this look the easier it will get.
Puppy Eyeliner
Tired of a traditional cat-eye? Try puppy eyeliner, which has a flick that points downwards instead of upwards and out. Here, Elaine Park demonstrates how to create the look on monolids without using false eyelashes so your eyeliner stays the center of attention. The trick to this look (as explained by Park) is to keep your eyeliner thin at the inner corners and thicker near the ends. She outlines the puppy liner shape first, then fills it in with liquid black eyeliner and finally tops it with a brown eyeshadow for a softer look.
When you try this look on your own, you can skip the final brown eyeshadow step by using a pigmented brown eyeliner like the Urban Decay 24/7 Inks Easy Ergonomic Liquid Eyeliner Pen in Whiskey. The thin, pointed tip and the comfortable handle streamline your eyeliner application for the most precise lines.
Have some fun with your makeup and change the way you apply eyeshadow. Instead of applying your eyeshadow to your upper eyelid, focus those bright hues under your eyes. Try adding eyeshadow to your under-eyes like Kyra (@notkyraslooks) does in her tutorial. Slowly build up pink eyeshadow in the inner corner and lower lash line before adding a sparkly pigment.
Make sure you're using products that have lasting pigment to limit creasing. For a rose-gold shimmer, use the Valentino Dreamdust Glitter Eyeshadow in Go For Gold. Top off the look with thin eyeliner on top and fluttery lashes like the Glamnetic Lashes for Monolid Eyes in Lucky.
Soft Glam Smoky Eye
Doing makeup on monolid eyes can be difficult — especially if you're new to the world of beauty. That's why we love Sichen Chan's videos for her in-depth face and eye charts that show viewers exactly where to place each product. Follow along with Chan as she expertly explains proper eyeshadow application for a soft smoky eye that involves a slow buildup of neutral pigment for contoured eyes.
Chan creates a beginner-friendly soft glam look using the Lancôme Grandôise Waterproof Mascara for full, fluttery lashes. Use the L'Oréal Paris Colour Riche La Palette Eyeshadow in Nude which has all the brown, beige, white and cream colors that you need for a subtle smoky eye.
Galactic Halo Eyes
Halo eyes are similar to smoky eyes since both makeup techniques require monochromatic eyeshadow colors to build depth and contrast on the eyes. However, halo eyes pull the focus to the center of the eye, rather than the corners like a smoky eye. Makeup artist Liya (@liyaishere) creates a galactic halo eye using shades of navy blue and shimmery purple for a perfectly blended eye look.
If you have monolids or hooded eyes, check out Liya's video where she slightly blends her eyeshadow above her crease for a more rounded look. Recreate this bold eyeshadow moment with the Lancôme Hypnôse 5-Color Eyeshadow Palette in Bleu Hypnôtique for a dazzling stare.
Above-Crease Liner
Watching a Mei Pang video feels like sitting down with a kind older sister (who also happens to be a pro at makeup). Pang sets out to show that those with small eyes (specifically Asian individuals) can create bold looks that don't take a lot of expertise to create. In this video, she creates a periwinkle blue graphic liner by moving her liner above the crease. We love this video because she uses mostly drugstore makeup products, making it an accessible choice for those who want fun makeup without spending a lot of money.
Recreate this look using the exact products as Pang, with a focus on your face base first. Try the Maybelline New York Fit Me Matte + Poreless Foundation, NYX Professional Makeup Can't Stop Won't Stop Contour Concealer and Maybelline New York Fit Me Liquid Concealer Makeup for a flawless base that conceals any blemishes (that you want covered) without caking on the skin. Make this look your own by swapping out the blue liner for a color of your choice. We love the Urban Decay 24/7 Glide On Waterproof Eyeliner Pencil for its powerful pigment and long-lasting wear that's available in traditional black, blue, green and 38 colors total.
Edgy Graphic Liner
Embrace a bold graphic liner without worrying about your monolids hiding all the work you just did. Check out this epic black liner look from Katrina (@whos.katrina) who draws her liner along her natural eye crease to create a quick five-minute glam.
Start by applying the
Valentino Beauty Eye2Cheek Blush and Eyeshadow
to your lids and cheeks for a flush of monochromatic color that warmth life to your complexion. Then, use an inky tip liner like the
af94 Backline Liquid Eyeliner in Eyes Wide Shut
, which is the exact liner Katrina uses for her batwing. This liner dries quickly so you can create your graphic liner without fear of smudging and leaves a dark opaque pigment that doesn't get patchy.
Red Smoky Eye
Pumpkin spice latte makeup is having its moment, but this red smoky eye from Jessica Wu proves you can make this trend your own by adding some fiery red cinnamon color. Check out this "Get Ready with Me" video by Wu where she not only shows off some flirty fall-time looks curated through thredUp, but she also creates a warm-toned smoky eye that embraces a red color similar to falling leaves.
A pop of red on the lower lashline and upper eyelids adds a unique spin to her brown smoky eye. Grab a creamy brown and red eyeliner like the L'Oréal Paris Makeup Infallible Pro-Last Pencil Eyeliner in Bronze and Burgundy to create a brown winged liner on top that's softened with the red liner.
Quick Shimmer Shadow
Content creator @foxwafflesdoesthings runs through how to create this look in her Instagram reel. Follow along as they create a subtle base and shimmery shadow for a quick, everyday makeup look. You can make this look your own by trying different shimmer shades in varying neutral and color pigments.
Keep your eyeshadow base neutral to build up contrast that adds depth to your stare. Instead of using a traditional powder eyeshadow, use a creamy shadow that'll add long-lasting color. We recommend the NYX Professional Makeup Jumbo Eye Pencil in Frosting or Iced Latte for added sparkle.
Read more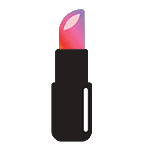 Back to top