Asked on Reddit: How to Reapply Sunscreen When Wearing Makeup
July 31, 2023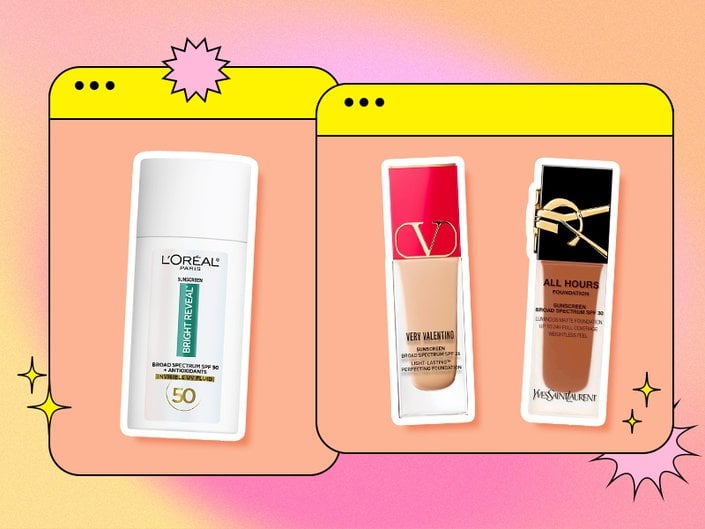 Asked on Reddit is a column where Makeup.com editors answer queries from various beauty communities on Reddit with the help of makeup artists, stylists and other industry professionals. In this series, we're exploring the nuances of beauty that make Redditors stop and ask themselves, "How does this beauty product work? Is this beauty concept a myth?" Find the answers to these and many other real concerns for beauty beginners and the beauty-obsessed alike.
Dear Redditor: First, let us be the ones to confirm that sunscreen reapplication is not a myth. You really are supposed to reapply sunscreen every two hours — or sooner if you've been swimming, sweating or anything that'll disturb your layer of SPF protection.
The tricky part of sunscreen reapplication (and the subject of dozens of Reddit threads) is how to protect your skin from the sun's dangerous UV rays while wearing makeup. While you should always be using an SPF product under your makeup, things can get confusing when it's time to reapply. The last thing you want is to smear a face sunscreen over your contour, blush and highlight and call it a day. The result would be total chaos.
Sunscreen application over makeup is possible, and we're finding out how with the help of NYC-based dermatologist Dr. Hadley King and makeup artist and eyebrow specialist at Warren Tricomi NYC, Maral Balian Ahead, check out some of their best tips and product recommendations to stick in your bag for on-the-go reapplication.
Reach for a Tinted Sunscreen
To confirm what you've already suspected, it's very difficult to reapply sunscreen over a full face of makeup. Depending on your makeup look, the finished product can look different after using one of the sprays and powders we mention below. That's where tinted sunscreen comes in. "There are so many great SPF products these days that there are a lot of options for how to incorporate sun protection into your routine," shares Dr. King.
If you're wanting to combine these steps, skip your regular SPF and use a tinted option like the
CeraVe Tinted Sunscreen with SPF 30
or the
La Roche-Posay Anthelios Mineral Tinted Ultra Light Face Sunscreen Fluid SPF 50
, which both melt into your skin without leaving behind a white cast. Reapplication is easy with this product, as you can liberally apply the right amount (at least one tablespoon according to the
American Academy of Dermatology
) to your skin for maximum sun protection.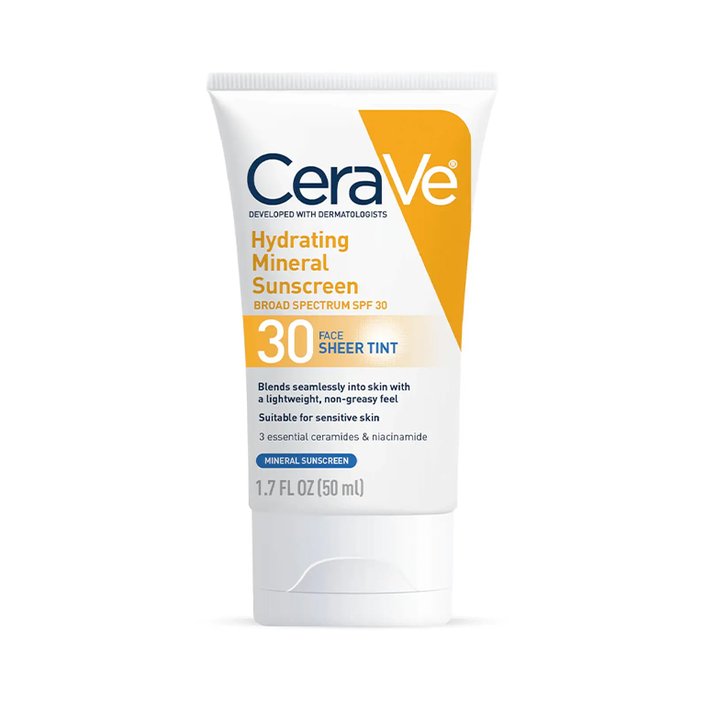 Use a Powder Sunscreen
Both Dr. King and Balian recommend using a loose powder when reapplying sunscreen as it's one of the easiest and most convenient ways to ensure makeup will remain intact. Balian, who is known for her bridal makeup, says, "If you have makeup on and don't want to mess it up, I would suggest applying a loose [SPF] powder with a makeup brush [approximately] every two hours."
This option is ideal for those with a matte base routine as most mineral powders will erase any shine on the skin. Dust on a powder sunblock like the Brush On Block Mineral Sunscreen Powder to serve as your setting powder and sun protection. "I find this to be the simplest way to reapply SPF on top of makeup without messing up your makeup or having to redo it," says King. "Remember that it's important to be just as thorough when you reapply as you were when you initially applied your SPF."
Make Spray SPF Your BFF
Let's say you applied your foundation to perfection and have created a dewy base that TikTok beauty influencers would envy. When the time comes to reapply your sunscreen, you won't want to mess with that glowy — not greasy — finish. Instead of using a powder product, reach for a a spray-on SPF. We recommend the HABIT N°39 Facial Sunscreen Mist with SPF 39, which dries quickly on the face without interfering with your foundation, blush or concealer.
Try Makeup with SPF
Some foundations, like the Valentino Very Valentino 24-Hour Wear Liquid Foundation and the YSL Beauty All Hours Foundation, contain broad-spectrum SPF to assist your regular sunscreen with protecting your skin against the sun's harmful rays. SPF makeup is a good idea in theory; however, it's not going to give you enough sun protection on its own. Always use a broad-spectrum sunscreen, like the L'Oréal Paris Bright Reveal Broad Spectrum SPF 50 Daily UV Lotion, underneath your makeup before using one of these products. This option is preferred for those who will be in the sun minimally.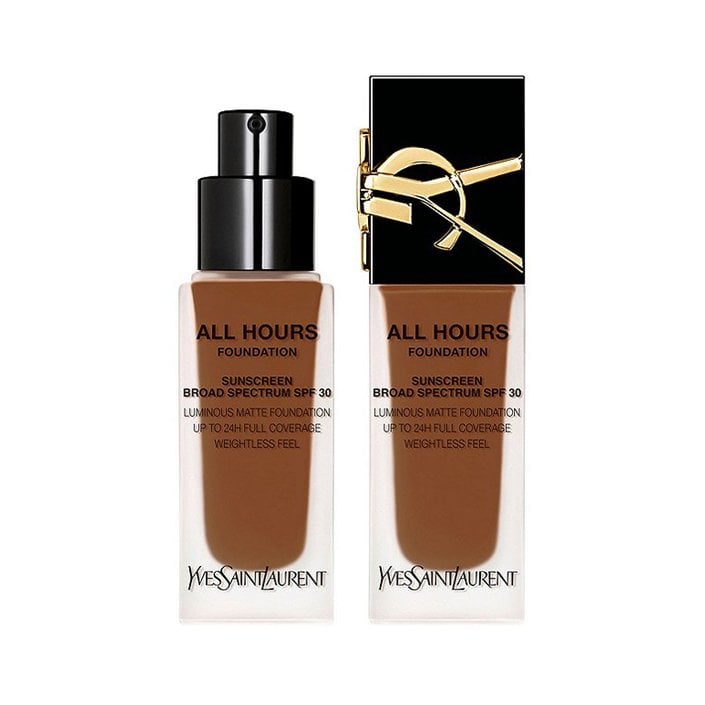 Take Your Sun Exposure into Consideration
Choose your makeup application based on how much sun you expect to get that day. This is a tip that our experts (and many Redditors) recommend for the most practical way to reapply sunscreen when wearing makeup. On the days you expect to be outside in the sun longer than two hours, keep your makeup application minimal — opt for a tinted SPF like the Skinbetter Science Sunbetter Tone Smart SPF 68 Sunscreen Compact over a regular foundation for necessary reapplication. If you're going to be in and out of the sun's light (this means sitting by a sunny spot in transit or at work) you can go for the full glam makeup — just keep a SPF powder or mist nearby. And now, in true Reddit fashion…
TL;DR:
If something has to be limited in your beauty routine, it should be makeup —

not

sunscreen,

Pick up a good SPF spray or powder to apply over your makeup on days you'll be in the sun.

Makeup with foundation is a good start, but you should still use a regular broad-spectrum SPF underneath.
Read more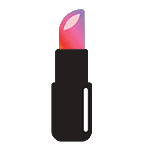 Back to top