5 Best Makeup Brush Rolls on Etsy
March 02, 2022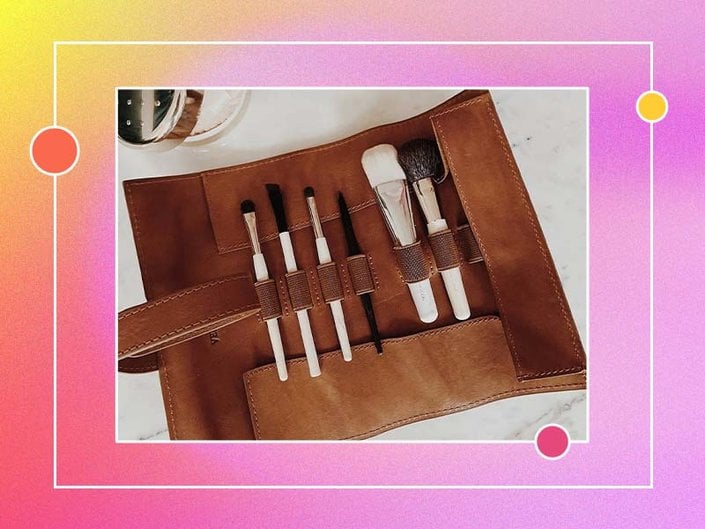 Makeup brushes are a lot like children: They need to be loved, bathed and treated with the utmost care. And when they're not under your watchful eye, you'd better make sure they're protected from the crazy, dangerous world we live in. The solution is a great makeup brush roll — specifically one that'll safely store them and keep 'em germ free until you let them touch your face.
So whether you're in need of a
storage solution
for your daily life, for travel or you're looking for a gift for your favorite makeup hoarder, a makeup brush roll is something you need to investigate. And there's nowhere better to start the search than Etsy. Click through to see five of our faves — perfect for traveling, gifting and everything in between.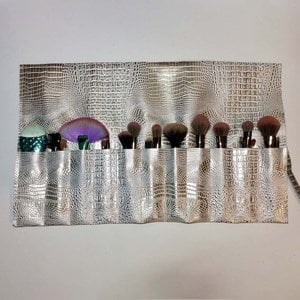 1 / 5
If this gold brush case by AlanaSaintCharles doesn't mesmerize you at least a little bit, then quite frankly, we don't believe you. Not to worry, no alligators were harmed in the making — it's faux leather so you can store all of your favorite makeup brushes safely inside without any guilt.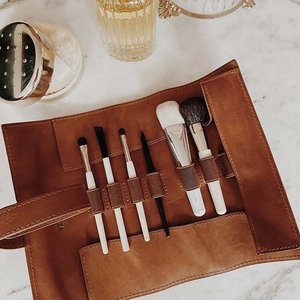 2 / 5
This makeup brush roll from TimeResistance is completely leather and will last a lifetime. Throughout the years, the smooth rustic brown exterior will get scarred giving it a lived-in and completely uniquely you appearance. This brush roll holds 8 makeup brushes and has excellent reviews across the board. Bonu: It can be personalized, too!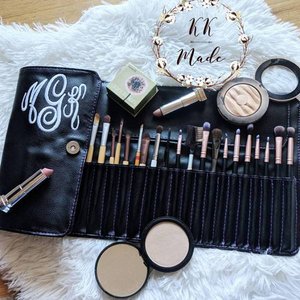 3 / 5
Everyone from makeup novices to artists will love this monogrammed makeup brush bag by KaitlynGKreations. Before you purchase your new brush roll, choose the monogram style you'd like, in addition to your thread color preference out of 13 options. This bag easily rolls up and has a magnetic tag to secure it shut.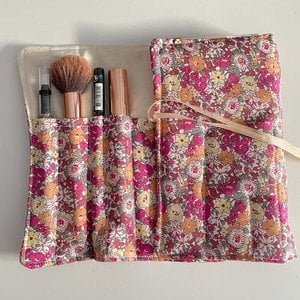 4 / 5
We all know someone whose decoration of choice is floral. And if you don't (though we guarantee there's a beauty lover in your life who does) KeitiGifts offers an extensive range of prints for makeup rolls and cosmetic cases.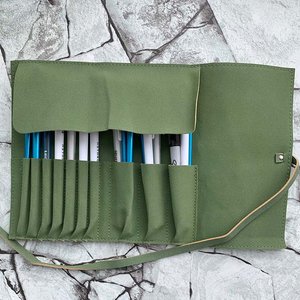 5 / 5
If money is constantly on your mind (along with makeup), this gorgeous green makeup brush roll from rawserenityarts might be a smart addition to your beauty collection. It's made of soft, but durable suede and has an impressive 10 pockets.
Read more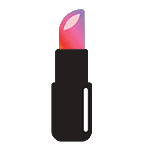 Back to top