The Best Mini Eyeshadow Palettes for When You're On the Go
March 02, 2022
With travel slowly starting to pick up again, perhaps you're in need of compact makeup that won't take up too much space in your bag. Or maybe you're just an eye makeup minimalist and you prefer smaller eyeshadow palettes that take the guesswork out of pairing shades together.
Whatever the case may be, you can't go wrong having a mini eyeshadow palette or two in your collection for when you need to pull together a look quickly, and with minimal effort. So ahead, we're sharing the best pocket-size eyeshadow palettes that deserve a spot in your
makeup collection
.
1 / 6
Naked eyeshadow palettes haven't remained fan favorites over the years for nothing. The monochromatic colorways make them foolproof when combining shades, and this mini palette is the perfect pick for a simple rosy look. With just six shades, you've still got all the matte and shimmery options you need to create a beautiful eyeshadow look.
2 / 6
If you need something compact but you've got to have options, this is the palette for you. The top section contains four natural and rosy shades to create a romantic look, and the bottom section has neutrals and metallics for a more glam look. Plus, you can even use the rich black shade to create a smoky eyeshadow look.
3 / 6
Creating a colorful look doesn't require an eyeshadow palette stocked with thirty plus shades. With this mini palette, you can experiment with bold hues in both warm and cool tones. The shadows provide full pigment in a buttery, blendable formula.
4 / 6
Sometimes all you want is one compact palette with the necessities 一 especially if you're traveling. This well-named palette comes in a cool-toned and warm-toned version 一 and each one combines six shades in a variety of depths and finishes which makes it easy to create different types of looks.
5 / 6
While the brand has several mini palettes in its massive eyeshadow lineup, this one is our current favorite. It contains the signature creamy matte formula in warm neutral hues as well as rich metallic for a pop of shimmer on the lids. It's perfect for creating an everyday look, and it can also be amped up to create a smoky eye.
6 / 6
A mini neutral eyeshadow palette is a makeup bag staple, and this is one of the best on the market. It combines soft matte shades with truly unique undertones (think mustard, light umber and grayed out taupe), as well as silky shimmers for added dimension.
Read more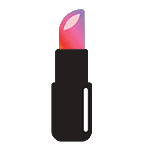 Back to top