15 Latinx-Owned Beauty Brands to Shop Now (Trust Us, You'll Want Everything)
September 21, 2022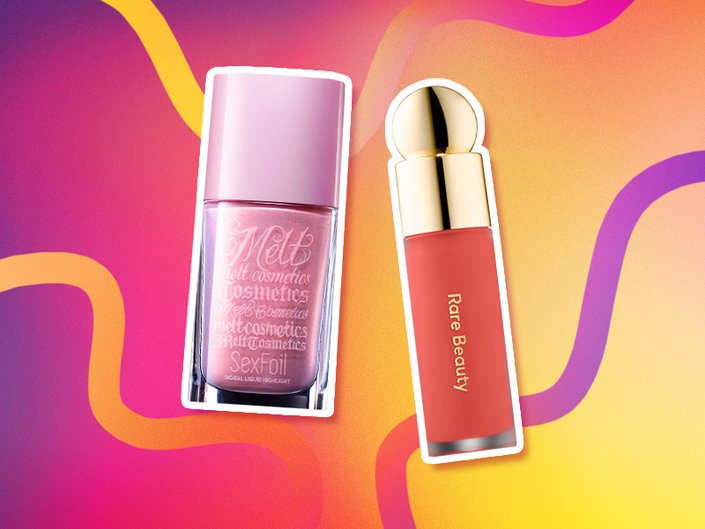 Latinx-owned beauty brands
celebrate a narrative in the cosmetics industry that has been historically overlooked. These brands are here to close the gap that exists in mainstream beauty with offerings that
celebrate diverse cultures
. In honor of Latinx Heritage Month, we've rounded some of our favorite Latinx-owned
beauty to shop
, this month and beyond.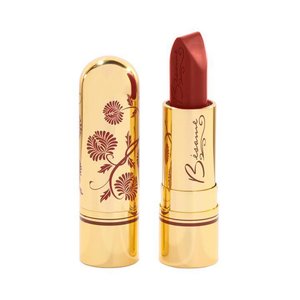 1 / 15
Designer and cosmetics historian Gabriela Hernandez started Bésame Cosmetics in 2004. The luxe, clean beauty brand carries lipsticks, compacts, fragrance and more inspired by Old Hollywood style icons. We recommend the
Fairest Red Lipstick
, especially for medium and olive skin tones.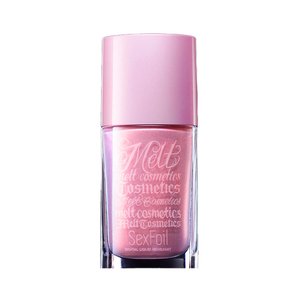 2 / 15
Mexican-American makeup artist Lora Arellano launched Melt Cosmetics alongside her business partner Dana Bomar. Their range is fun, edgy and filled with products that deliver an impressive color payoff. Case in point: the brand's liquid lipsticks and range of shimmery liquid highlighters.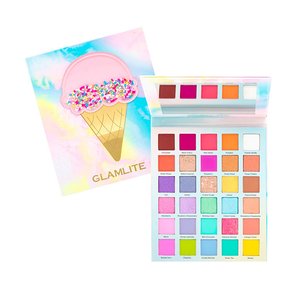 3 / 15
Food-inspired Glamlite Cosmetics was founded by a Caribbean immigrant Gisselle. She grew up in Brooklyn, New York and took her love of pizza to another level when she launched her brand with the Pizza Palette. Several foodie-themed drops later and makeup lovers can't get enough. Right now, we're loving the
Ice Cream Dream Palette
.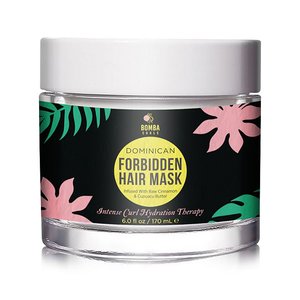 4 / 15
Created by Lulu Cordero, an Afro-Dominicana, this brand celebrates curls, coils and kinks. She conjured up tightly-kept Dominican beauty secrets used by generations into products that are recognized throughout the beauty industry. Try the
Forbidden Hair Mask
during your next hair-care day.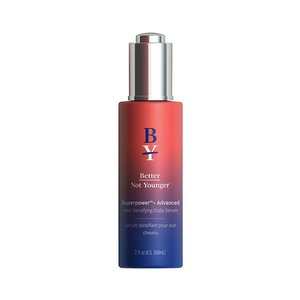 5 / 15
Founder and CEO of Better Not Younger, Sonsoles Gonzalez, started her hair-care brand in an effort to create effective products that addressed the needs of aging hair and to change the narrative surrounding the aging process. The name of the brand, which offers a wide variety of hair and scalp products, speaks for itself. We're currently eyeing the Hair Densifying Scalp Serum and Gentle Scalp Massaging Applicator, which work together to help thinning hair appear thicker and to soothe distressed scalps.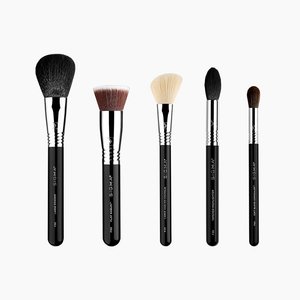 6 / 15
Sigma is widely hailed as an It beauty brand among influencers, but did you know its founders, Simone Xavier and Rene Xavier Filho, are a Brazilian-American couple? The brand launched with an eye for creating professional quality brushes, so it's only right we recommend its
Classic Face Brush Set
.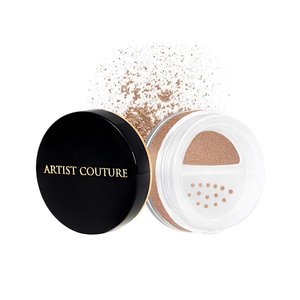 7 / 15
Celebrity makeup artist and beauty influencer Angel Merino created Artist Couture to celebrate individuality through makeup artististry. The brand's Diamond Glow Powder has a light bronze base with golden shimmering pearls to make your complexion pop.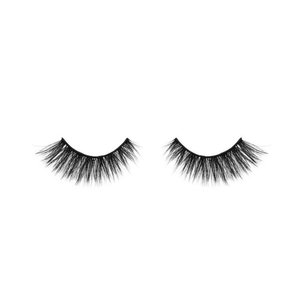 8 / 15
Afro-Latina and Dominican-American sisters Mabel and Shaira Frías were inspired by the rich cultures and music of the Caribbean and Latin America, the hustle and bustle of NYC and the glamour of Los Angeles when launching Luna Magic. That richness comes across in their lash offerings like
Love Armor Faux Mink Lashes
.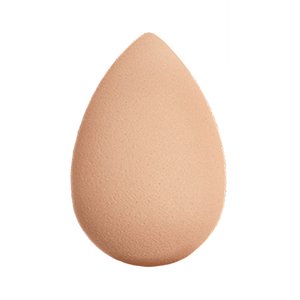 9 / 15
Portuguese and Mexican beauty innovator Rea Ann Silva changed the game when it comes to makeup application when she introduced the world to the bright pink, egg-shaped makeup sponge known as the Beautyblender. The original model now comes in a variety of sizes and colors though. We like
The Original Beautyblender Makeup Sponge in Nude
to hide those makeup stains.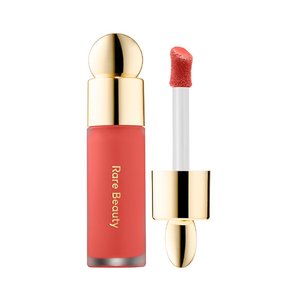 10 / 15
If you're an avid #BeautyTok follower, you're likely familiar with Rare Beauty's famous Soft Pinch Liquid Blush. (The color payoff is beyond impressive.) This celeb-founded brand is a must-try if you're looking for minimalist makeup staples that'll help you create the perfect five-minute routine.
11 / 15
In 2016, Honey Baby Naturals became the first Latina-owned hair and skincare line for naturals. Former chemical engineer, Aisha Ceballos-Crump created the brand with her kids and other curly-haired folks in mind. The
Mama's Magic Moringa & Honey Oil
is a best-seller.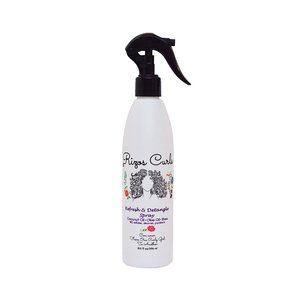 12 / 15
Latina Julissa Prado was inspired to create Rizos after her ups and downs with trying to find the right products that worked for her curly hair. Her award-winning products can now be found in stores all over and online. The
Refresh & Detangle Spray
is a must-have for keeping curls bouncy in between washes.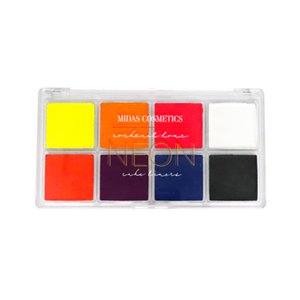 13 / 15
This Afro-Latina-owned indie brand was founded in 2018 by Rocio Nuñez. It offers various cruelty-free and vegan products, including glitter, face powders, eyeshadow palettes and lip products. The
Cocktail Hour Neon Cake Liner
is a standout that we suggest you add to cart.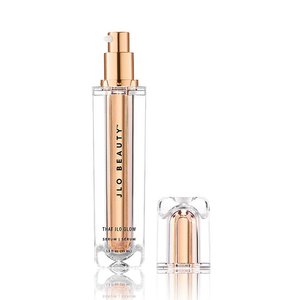 14 / 15
It was only a matter of time before this celeb dropped a beauty line as fierce as her. The Puerto Rican mogul's skincare secrets are laid out in her skincare range that features the beloved
That Jlo Glow Serum
.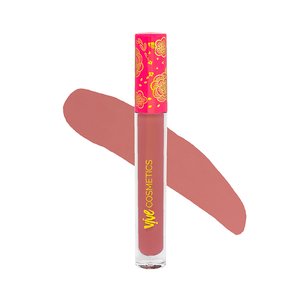 15 / 15
Leslie (Mexican-American) and Joanna (Mexican and Puerto Rican), founders of Vive Cosmetics, are first-generation Latinas on a mission to combine their love for beauty and cultura in one place. They have a range of lippies with names that represent Latinx culture to choose from, but the
Que Matte Liquid Lipstick in Spanglish
is one of our favorites.
Read more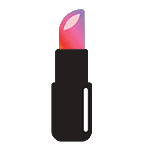 Back to top