The Genius Trick to Never Losing Your Makeup Sponge Again
April 17, 2019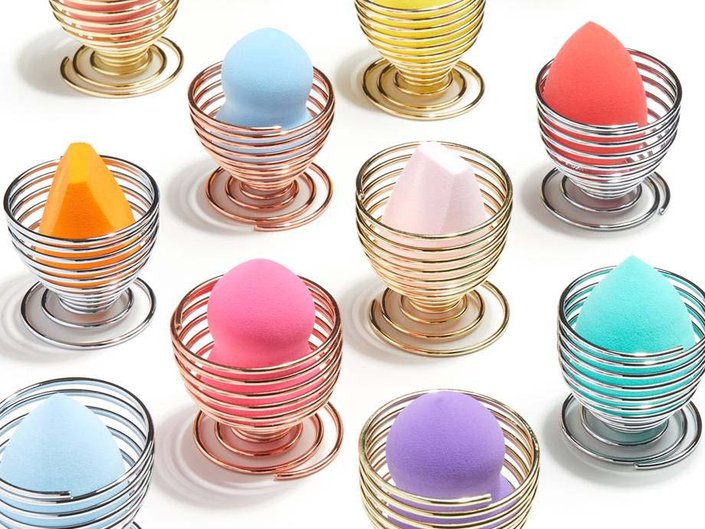 Raise your hand if you've misplaced your makeup sponge and later discovered it in the most obscure place. Behind your vanity? Under your bed covers? In a shoe? Obviously, there's room for improvement in terms of how we store our beauty sponges and keep them safe from the elements. A recent thread on Reddit's Makeup Addiction left us feeling über inspired and ready to reorganize our supply of sponges with so much enthusiasm, you'd think we were Marie Kondo. The hack? Head to the Easter-themed section of your local Target (or any drugstore, really) and pick up a few Easter egg holders. The result: a home for annual Easter egg DIY project and, of course, your favorite sponges.
The hack was originally posted by anzedan with the caption, "Easter time means cute wire egg holders from Target's dollar section!" The three black matte wire egg holders are simple yet chic. Naturally, the comments in this thread are similar to our own. A user with the handle Kenzoe52 writes, "This is such a good idea!" Another named Sketchy-Sketcher comments, "Oh my God this is genius! I never have a place to put my sponges!" For $1 a piece, you might as well give every single one of your blenders a cute home. That way, you won't have to search for them in obscure places ever again.
Easter time means cute wire egg holders from Target's dollar section! from r/MakeupAddiction
And if you're looking for more creative ways to store your makeup sponges, be sure to check out our guide to sponge holders that double as a piece of decor for your vanity.
Read More:
Redditors Weigh In on How to Achieve "Second Skin" Foundation
I Used My Clarisonic Cleansing Brush to Apply My Foundation — Here's How It's Done
6 Beauty Tools That Will Change Your Makeup Routine
Read more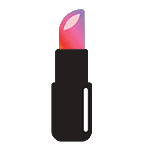 Back to top