PSA: This Fan-Favorite Contour Palette Is Selling Fast! Get Yours Half-Off Right Now
January 04, 2019
It's no secret that we love Urban Decay — I mean, who doesn't? We rely on the brand for their famous twelve-pan Naked Palettes, which at this point, we can't even imagine our lives without. But we can't talk about such an iconic classic without talking about staples like the Urban Decay Naked Shapeshifter Palette: a must-have complexion palette that contains powders and creams to contour, color-correct, and highlight. Those of you on the hunt for a new contour palette will be happy to hear that it's currently half off at Ulta right now as part of Sephora's Weekly Wow sale.
The best thing about the Naked Shapeshifter palette is that that there's an option for every skin tone. Customers choose from one of two palettes: one for foundation shades 0.5-7 and another for 6-12. "OMG SO AMAZING! I WILL PURCHASE FOR LIFE," writes a very excited Sephora customer named Ashley Gibson. "I was apprehensive because I didn't know if it would work for a woman of color. BOY was I wrong!!! the Medium Dark Shift is so versatile and works for all of the deeper shade girls. I love love love this."
Urban Decay Naked Shapeshifter is designed in a way that's similar to the multipurpose, nude-mauve hued Urban Decay Backtalk Palette. Both of them have a mirror that separates both sides of the palette to keep them mess-free. The difference between the two is that Urban Decay Shapeshifter contains sculpting essentials in powder and cream form (you can even layer the powder over the cream for a long-lasting effect). The Backtalk palette, on the other hand, contains eyeshadows on one side and blush and highlighter on the other. You could practically bring together an entire makeup look using both palettes — just add mascara and lipstick and you're good to go.
So if you're interested, make your moves now — we have a feeling this palette won't stay around long and we all know 2019 will call for a whole lot of contour and highlighter.
Read more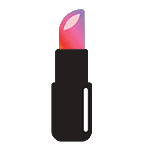 Back to top