Beauty Q&A: Should I Keep My Beauty Products in the Fridge?
November 15, 2018
So you've seen Instagrammable mini-fridges stocked full of pretty beauty products recently — same. It's alluring, we know, and we'd be lying if we said it didn't result in us perusing Amazon for the cutest ones out there. But before we all collectively add one (or two?) to cart and chill our most beloved beauty products, it's imperative that we stop for a moment to make sure it's the right move. What beauty products are actually worth refrigerating? And is it potentially detrimental to some of our favorite formulas?
We reached out to NYC dermatologist Dr. Joshua Zeichner to find out what beauty products you should keep in your fridge (if any). Ahead, find out the verdict.
What Are the Benefits of Using Cold Beauty Products?
"A cool product on the skin gives a soothing sensation, which is useful especially if you have sensitive or irritated skin," Zeichner explains. "Especially in people who have eczema or itch, a cooled product can offer relief from skin discomfort."
So Are Cold Beauty Products ActuallyBeneficial?
According to Dr. Zeichner's professional opinion, the answer is a strong maybe."The idea of putting your skin care products in the fridge is popular right now, but we don't really know whether colder temperatures are really beneficial," he explains. "Most products are formulated to be stable at room temperature. They may be able to withstand extremes in temperature — both hot or cold, but unless the formula has been tested, we don't know the effect of temperature on the stability of the formulation."
Can We Just Throw All Our Products in There?
Proceed with caution. "Specialized ingredients like antioxidants, peptides and botanicals are most expensive, and we want to make sure to keep them stable. Likely, moisturizers are stable at cool temperatures and the formulas will not be disrupted." To be sure you're not destroying your precious essentials, Zeichner recommends contacting the manufacturer of your product, or to make matters easier, look on their website for info about the stability of the product. "A temperature range may even be listed on the packaging," he explains.
What We're Putting In The Fridge
So as far as our mini fridge, you can find Kiehl's Cactus Flower & Tibetan Ginseng Hydrating Mist, hyaluronic-acid infused face masks like La Roche-Posay Hydraphase Intense Mask and IT Cosmetics Confidence in a Cream Moisturizer. And we're leaving our makeup on our vanity.
Read More:
Does Mascara Primer Actually Make a Difference?
How Do I Keep My Nail Jewels from Falling Off?
How To Make False Lashes Last (Basically) Forever
Read more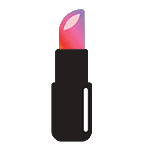 Back to top