What Does Sustainability Look Like in Beauty? Plus, How to Make Your Routine Greener
April 28, 2023
Earth Month may be coming to an end, but we strongly believe sustainability in beauty should be a priority year-round, both on an individual and industry level. Between plastic waste from packaging and production practices, there are plenty of areas for improvement when it comes to the environmental impact of beauty brands. Then, there are the small changes that we can all make to our individual beauty routines that add up to a big difference.
"This is a pivotal moment in history," says Morgan Hagney, the Sustainability & CSR Lead of the Consumer Product Division at L'Oréal USA. "We are living in unprecedented times when major worldwide events, from a global pandemic to the fight against climate change, shift the ways we all live our lives. According to the latest IPCC Report, our future is promised to be even more challenging: Our planet is changing rapidly, and we have no choice but to adapt. That said, it's not just about adapting but also about transitioning to a new way of doing business."
So, to wrap up Earth Month, we're breaking down what sustainable beauty means in 2023, from changes brands are making to promote a greener future to what you can do in your daily life to reduce your negative environmental impact.
What Is Sustainable Beauty?
According to Tom Szaky, founder and CEO of TerraCycle, "sustainable beauty means making conscious choices about the products you purchase (trying to buy the least amount possible) and looking for brands that are minimizing their environmental impact through their packaging, ingredients and carbon footprint."
L'Oréal is working towards a more sustainable business model by setting "science-based, measurable, time-bound impact reduction targets around climate, water, biodiversity and natural resources while contributing to a positive social impact that benefits all stakeholders in our ecosystem," says Hagney.
What Can Beauty Brands Do to Be More Sustainable?
On a brand level, "sustainability in beauty should focus on how to create the least amount of harm when making a product," says Szaky. "This means both reducing the amount of products needed and creating them with the least harm to our planet, as well as ensuring that they have the least impact during and after use."
More specifically, there are steps beauty brands can take to be more sustainable across areas including packaging, ingredients and transparency.
Packaging
Brands are increasingly moving towards more sustainable packaging methods, including Garnier, which is aiming to use zero virgin plastic by 2030. This year, the brand is also revamping its Micellar Cleansing Water bottles to be made from 100% recycled plastic (excluding the cap).
The most important considerations with regards to packaging are how the packaging is made and what happens to it when you're done with the product. Eliminating packaging is, of course, the most sustainable option, but it's not always realistic.
According to Szaky, reusable packaging is the next best choice. "This is the best for the environment as every reuse cycle will greatly reduce the environmental impact of packaging (meaning that in reusable packaging, it is critical that you actually reuse it)," he says. For reusable packaging, it's important to opt for durable materials like metals and reusable plastics. Through TerraCycle's Loop global reuse program, beauty brands can make reusable packaging options accessible to shoppers.
Using recyclable packaging is another way brands can prioritize sustainability. To learn more about how to properly recycle your cosmetics containers, check out our guide.
Ingredients
Being mindful of the ingredients in your products is another way of making your routine greener and more sustainable.
For example, Garnier relies on "green sciences" to "create products and formulas with maximum efficiency and minimize [its] impact on the planet," says Hagney. By 2030, the brand has pledged that 95% of its ingredients will be made from "bio-based materials that are sustainably sourced or delivered from abundant, renewable minerals."
Transparency
Transparency from brands about the environmental impact of their products is key to holding the industry accountable and helping shoppers make informed, eco-conscious decisions.
For instance, Garnier has implemented a Product Impact Labeling system to help consumers compare the environmental impact of Garnier products to similar products in the L'Oréal Group portfolio. "Products are given a ranking from A to E by considering 14 planetary impact factors, including greenhouse gas emissions, water scarcity, and impact on biodiversity, measured at every stage of a product's life cycle – from ingredients to packaging, manufacturing process, transport, and ultimately use and disposal," says Hagney.
How Can You Make Your Beauty Routine More Sustainable?
It goes without saying that we're big fans of beauty products and tend to accumulate pretty extensive collections, but Szaky emphasizes that minimizing the amount of products used is one way to help on an individual level. "The greatest challenge for sustainable beauty is helping people create beauty routines that allow them to feel and look beautiful, with the minimal use of physical products," he says.
However, we understand that there are certain beauty products that you just can't live without. With this in mind, you can shop a little smarter when you're stocking your makeup bag by looking out for brands dedicated to sustainability efforts. "Specifically, that means [brands that are] both using ingredients that do not harm people, plants and animals when they are applied and later flushed down the drain, and putting that content in packaging that is as circular as possible," explains Szaky.
With regards to specific products, look for products with recyclable packaging.
Hagney also recommends seeking out products that minimize your water usage. "For example, the Garnier Micellar Cleansing Water requires no rinse after use, helping you reduce your water footprint, and reusable Garnier Micellar Cleansing Eco Pads can help decrease the amount of waste you make, which ultimately impacts ecosystems and beyond," she says.
In general, you should avoid leaving your sink running when doing your daily skincare routine. "Turning off the tap while washing your face or exfoliating your skin can save four gallons of water a minute, which is 200 gallons a month," says Hagney, citing an EPA article.
Additionally, as she touches on with her Eco Pads suggestion, replacing disposable products, such as makeup wipes and sponges, with reusable ones that you can wash is another easy way to do your part at home.
Finally, there are tons of fun and cute ways to upcycle the packaging of your old beauty products to make them useful again, like using empty jars to store your makeup brushes or transforming perfume bottles into decorative mini vases.
"The first sustainability lesson we learn as children is to 'reduce, reuse and recycle' — something to remember anytime we think about how to be more sustainable at home," notes Szaky.
Read more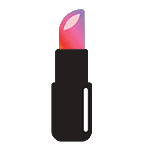 Back to top