How to Apply Makeup in the Correct Order (Because There Is a Right Way!)
June 13, 2022
Is there a right order to apply your makeup? This may be one of the oldest questions in the beauty book. The topic is much debated, even among professional makeup artists. And while there's no hard-and-fast rule when it comes to your beauty routine (different things work for different people!), there are some general guidelines.
So, to help you with the sequence of events, we've come up with an easy-to-follow checklist for how to apply your makeup every day.
STEP 1: Prep With Primer
Before anything else, start with a primer. This step is key because it creates a clean, smooth working space for the rest of your makeup and will help the following products stay put longer. We recommend the NYX Professional Makeup Plump Right Back Primer + Serum because it leaves skin looking dewy and plump all day.
STEP 2: Fill Your Brows
After primer, you want to focus on your eye area. Shape and fill in your eyebrows first — it will help serve as a guide when you're applying eyeshadow. If you're a beginner, try an easy-to-use pencil like
NYX Professional Makeup Micro Brow Pencil
and create hair-like strokes in the sparse areas of your brows.
STEP 3: Apply Your Eyeshadow
Next, we recommend applying your eyeshadow before the rest of your face in case you experience any fallout. The last thing you want to do is mess up your perfectly contoured face, right? The eyeshadow breakdown goes like this: lid shade first, followed by crease color and finally highlighter along your brow bone and on the inner corner of your eyes.
For a palette that will meet all of your eyeshadow needs and fits in your bag for touch-ups, try a versatile option like the Urban Decay Naked Half-Baked Mini Eyeshadow Palette. It's full of wram, flattering neutrals that are easy to blend and transition from day to night.
STEP 4: Apply Eyeliner
Eyeliner is much easier to apply when your lashes are bare, so do your liner after shadow but before mascara. If you want to go for a full, bold wing, try the Lancôme Idôle Liner, an inky felt tip that glides on easily and lasts for up to 24 hours.
STEP 5: Finish Off the Eyes With Mascara
While the mascara you choose largely depends on the desired final look, we believe the L'Oréal Paris Bambi Mascara's volumizing formula will never let you down. After you apply, wait a few moments until you move on to the rest of your routine so the mascara dries completely.
STEP 6: Move onto Foundation
Foundation should almost always be applied after your eyes, especially if you're doing a smoky shadow look. The
Giorgio Armani Beauty Luminous Silk Foundation
is one of our favorites for a radiant, lightweight finish and medium coverage.
STEP 7: Conceal Your Under Eyes
Next, apply concealer under your eyes and over any blemishes. Foundation does a good job of covering up, but concealer can target any stubborn imperfections and make them nearly non-existent. For a full-coverage option, try Maybelline New York Super Stay Concealer, a buildable formula with a skin-like finish.
STEP 8: Add Dimension to Your Face With Contour or Bronzer
Whether you choose to do a full-on contour or just warm up the skin, adding some color back into your complexion can help create definition.

To do this, apply a contour or bronzer product on the areas of your face where you want to create shadows. Common areas include the cheeks, jaw, nose and forehead. We recommend using a versatile palette like NYX Professional Makeup Highlight and Contour Pro Palette.
STEP 9: Make Your Cheeks Rosy with Blush
There are lots of ways to apply blush but two things are key: blending and choosing the right blush. If you can't make up your mind, try a product with lots of shade options like
Juvia's Place The Saharan Vol. II Palette
, so you can mix and match to find the perfect shade for you.
STEP 11: Add Your Favorite Lipstick
Lipstick or gloss should be one of the very last steps, since you don't want it to smudge while trying to do the rest of your makeup. To make sure it locks in place all day, don't forget to add a lip liner.

Read more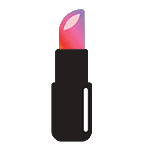 Back to top