The Ultimate Makeup Brush Guide for Beginners, Semi-Professionals and Artists
January 09, 2020
Whether you're a makeup novice, consider yourself a professional artist or fall somewhere in between, figuring out what brushes you need — and their designated uses — will forever be a somewhat confusing process. With countless sizes, shapes and types — flat, fluffy, pointed, angled, fanned, natural, synthetic — you need to do a decent amount of research just to put a standard makeup kit together. To further complicate things, there's no one-size-fits-all brush collection, as our skills vary. That's why we've put together a brush guide tailored specifically to your daily needs — from the basic essentials for the makeup newbie to the must-have options only a pro would dare to use.
The Beginner: Brushes Every Makeup Kit Needs
Let's be honest, you're not one to get crazy with the makeup. A little tinted moisturizer, some blush, maybe a swipe or two of mascara, and you're out the door! Instead of using your fingers to blend everything in, get yourself a solid stack of tools. The basics include a foundation brush, concealer brush, powder brush and a blush brush that also works for bronzer.
Foundation Brush: Urban Decay Pro Large Tapered Foundation Brush
Concealer Brush: Lancôme Concealer Brush #8
Powder Brush: IT Cosmetics Heavenly Luxe Radiance Wand Brush #14
Blush/Bronzer Brush: Lancôme Cheek and Contour Brush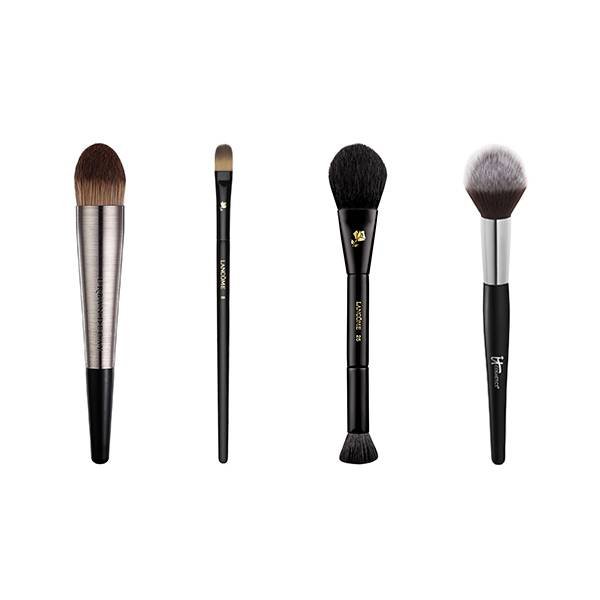 The Semi-Professional: Brushes for the Makeup Obesse
It's safe to say you know your stuff when it comes to makeup. You may not be an expert, but you put a bit more time into sculpting those cheekbones and perfecting your cat-eye than most. Prepare your face for success by implementing the proper tools into your makeup routine. You don't need all the bells and whistles, but if you're going to get dolled up on the daily for work, these brushes will help you get it right (in addition to all of the beginner basics listed above).
Highlighter Brush: Urban Decay Pro Diffusing Highlighter Brush
Eyeshadow Brush: NYX Professional Makeup Pro Crease Brush
Eyeliner Brush: Urban Decay Pro Precise Eyeliner Brush
Eyebrow Brush: Sigma Beauty E80 Brow and Lash Brush
The Pro Makeup Artist: Brushes for the Makeup Guru
You might as well quit your full-time job and start charging your friends for all the makeup advice and tips you dole out (if you haven't already). A beauty stash like yours can compete with the pros! This is probably because you run to the makeup counter every time a new product drops, not to mention you've got every trendy eyeshadow palette out there and a sea of well-loved lipsticks. A fanatic such as yourself should have a brush collection stacked to the nines. That means building on your collection as a semi-professional to full expert level with these brushes, ahead.
Contour Brush: IT Cosmetics Heavenly Luxe You Sculpted Contour and Highlight Brush
Fan Brush: NYX Professional Makeup Pro Fan Brush
More Detailed Eyeshadow Brushes: Sigma Beauty Basic Eye Brush Kit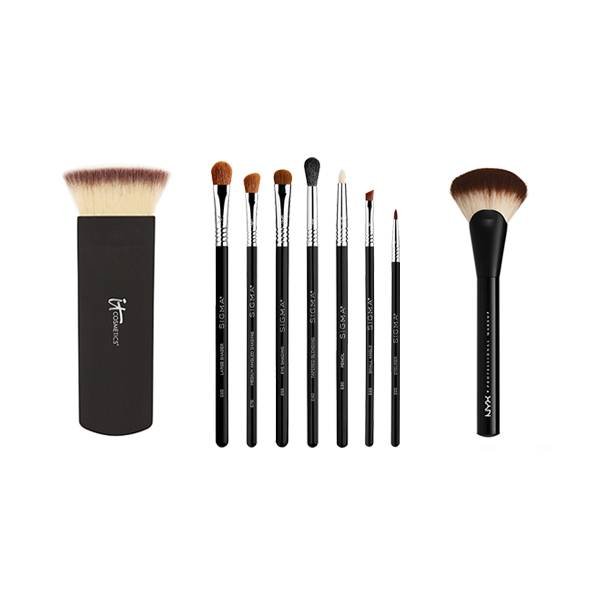 Read More:
6 Makeup Brush Sets That Are Perfect for Beginners
5 Essential Makeup Brushes Every Beauty Junkie Needs
A Guide to Every Face Makeup Brush You Could Ever Need
Photographer: Chaunte Vaughn, Art Director: Melissa San Vicente-Landestoy, Visual Designer: Hannah Packer, Producer: Jessica Thiel
Read more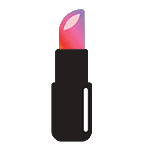 Back to top