The Ulta Holiday Beauty Blitz Sale Is Here and It's the Best Holiday Surprise
December 10, 2018
The ultimate horror story goes a little like this: you spend a large chunk of your money stocking up on beauty gifts for friends and fam (and you, too) on Black Friday and Cyber Monday. Then, with little warning, another sale beings right after. OK — sure — it's definitely the best horror story to ever happen, but we all can agree that we can only handle so many deals while still holding onto our sanity (and savings accounts). Enter, the Ulta Beauty holiday "Beauty Blitz" sale, featuring 25 days of surprise deals that will be released every day until Christmas. Every five days, Ulta previews the next five days of deals. At least this time around, you know what's coming.
The Beauty Blitz Sale officially started on December 1, so you can score last-minute gifts straight through December 25, if things get really desperate. In the next five days, look out for 50% off IT Brushes for Ulta (December 12), Pur 4-in-1 Pressed Mineral Powder Foundation (December 13) and Stila Heaven's Hue Highlighter  (December 14). You can't go wrong with gifting any of these — and you really can't go wrong with the prices.
In case you haven't studied it already, check out the Ulta Beauty holiday gift guide for all the shopping inspiration you need.
Read More:
Surprise! Urban Decay Just Launched a Trio Of Miniature Eyeshadow Palettes
Snitchery Shares the Top 5 Products On Her Holiday Beauty Wish List
Three Kiehl's Gift Sets So Cute, You'll Want Them All
Read more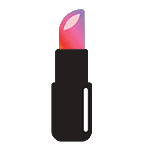 Back to top