This Glowy, Buildable Blush Is Practically Mistake-Proof
May 24, 2023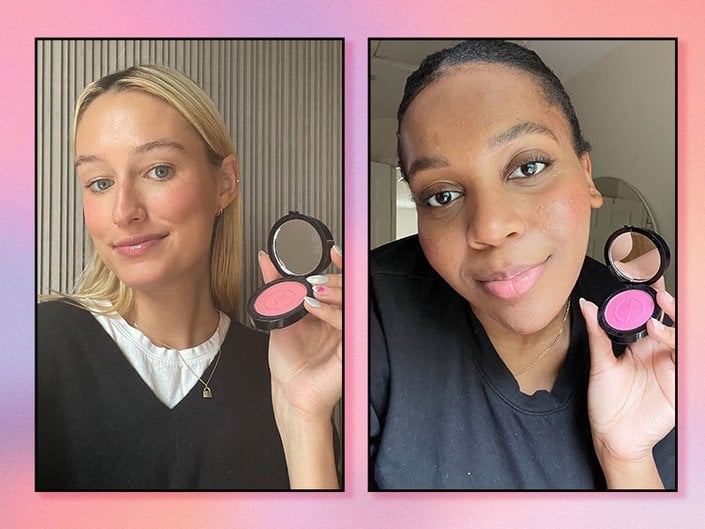 If you're a makeup lover, you've probably noticed the influx of new blush releases in the past year, from creams to liquids to powders. Our editors recently got their hands on the Giorgio Armani Beauty Luminous Silk Glow Blush, a luminizing powder that drapes cheeks in a watercolor-like flush and a hint of shimmer that subtly blurs the skin. We tested six of the seven blushes and were thoroughly impressed by the versatile shade range, the ease of blendability and the impressive wear time. Keep reading to see all the colors and to find out why one editor who's normally Team Cream Blush fell in love with this powder pick.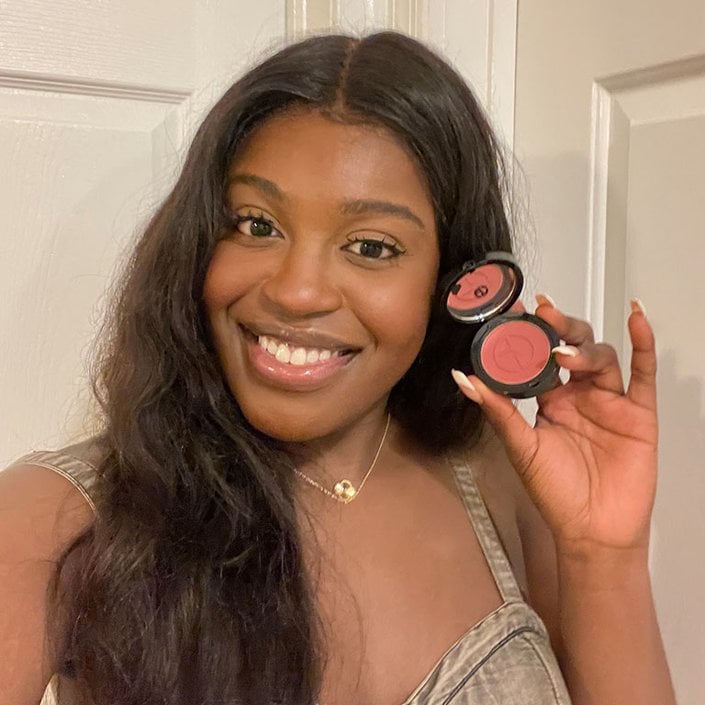 Sarah, Visual Designer
For months, my holy grail blush has been the Giorgio Armani Beauty Neo Nude Melting Color Balm, so I wasn't surprised when I hit pan. And because I'm already a fan of the brand, I was really excited to learn about and try out this new blush. I've found that the shade Mystery complements my skin tone by giving me a warm yet effortless summer look. The pigment is buildable and feels light and natural on my skin. The texture of the product is also smooth, allowing it to glide onto my cheeks, nose, and cheekbones with ease. It's safe to say I now have a new favorite blush — hitting pan, here I come!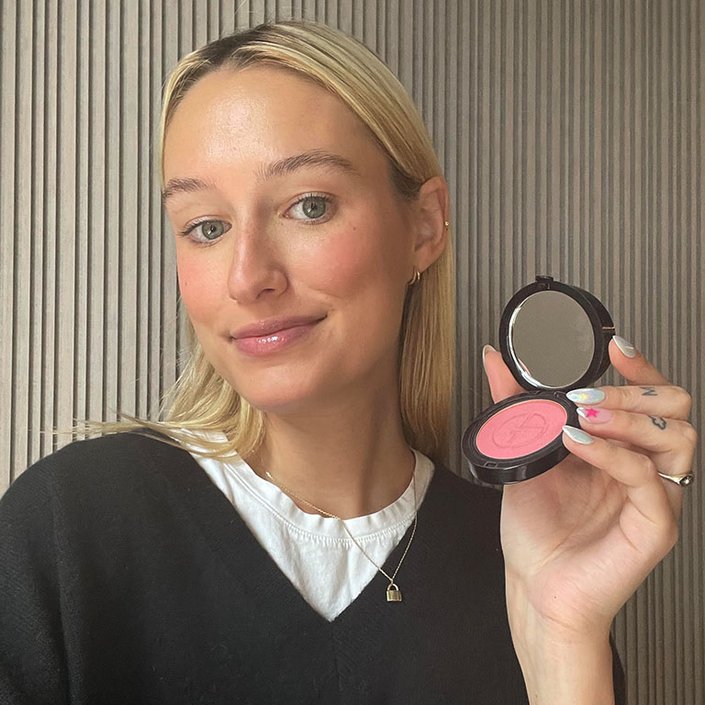 Jordan, Associate Editor
Blush is hands down my favorite beauty product, especially during the summer months when I rely on it to give my skin a sun-kissed look. My typical approach to blush application is more is more. I like to use a large brush to dust a generous amount across my cheeks and nose in sweeping, circular motions, and the blendable, silky powder formula of the Luminous Silk Glow Blush was perfect for this. I also loved the romantic, rosy pink tone of the Amore shade. Whether you're going for a natural or bold look, you can make this buildable blush work for you. The subtly shimmery (but not sparkly) finish is another selling point, instantly boosting the radiance of your complexion.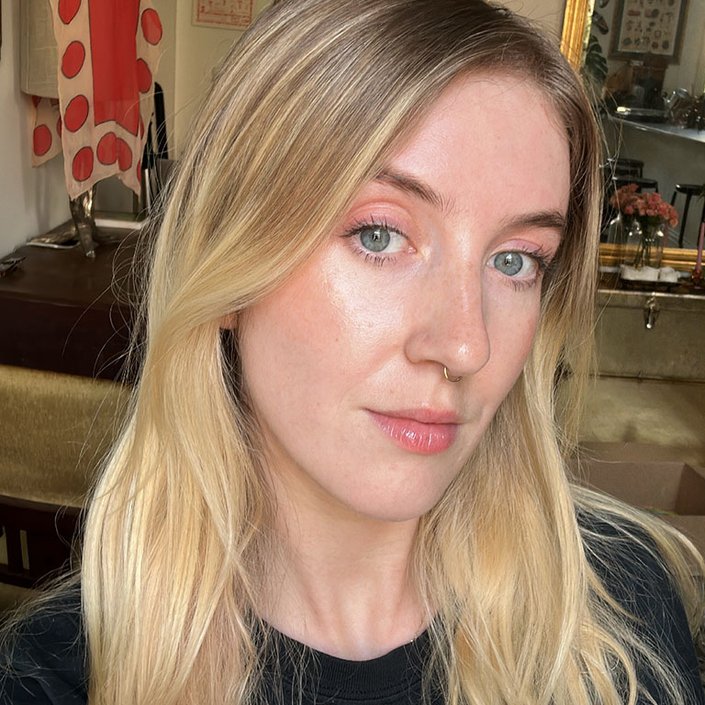 Ariel, Editor
As a coral blush devotee, I couldn't wait to get my hands on Euphoric, a shimmery pinky-peach shade. When I brushed it on, it gave my skin the natural, sun-kissed color I was looking for, without looking overdone. The powder is silky and easily buildable, perfect for wearing on its own or on top of a cream blush for extra staying power. Lately, I've been loving this shade layered on the tops of my cheeks and draped along my brow bone for a glowy, monochromatic makeup look.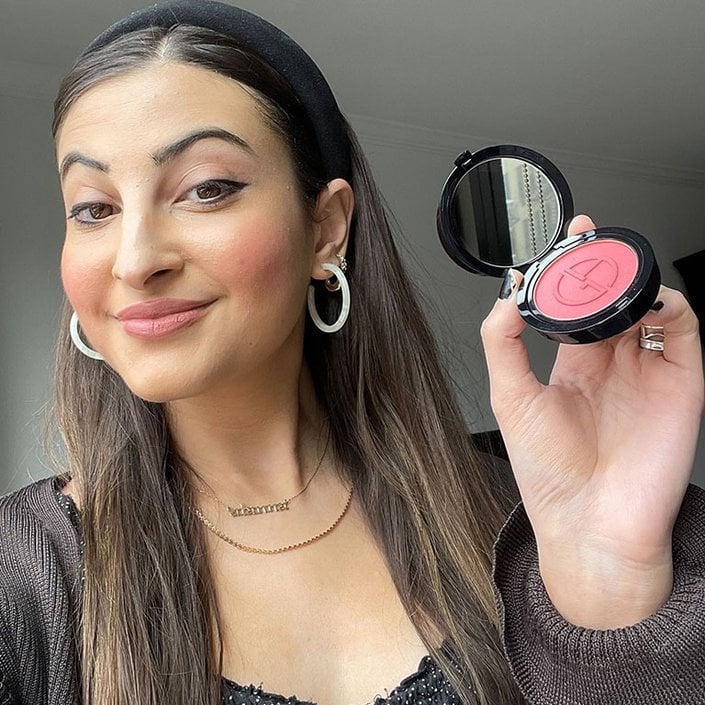 Alanna, Managing Editor
When it comes to blush, I love a warm, orangey-pink hue that brightens up my complexion. Mania is the ultimate pick for this — it's a pigmented coral pink that can be paired with any makeup look or mood, whether it be a simple winged liner or some sheer nude gloss. I also love the consistency of this blush because it's super lightweight and doesn't feel cakey or heavy on the skin. Instead, it gives off an airy kiss of color that adds dimension and glow; basically everything a good blush should do!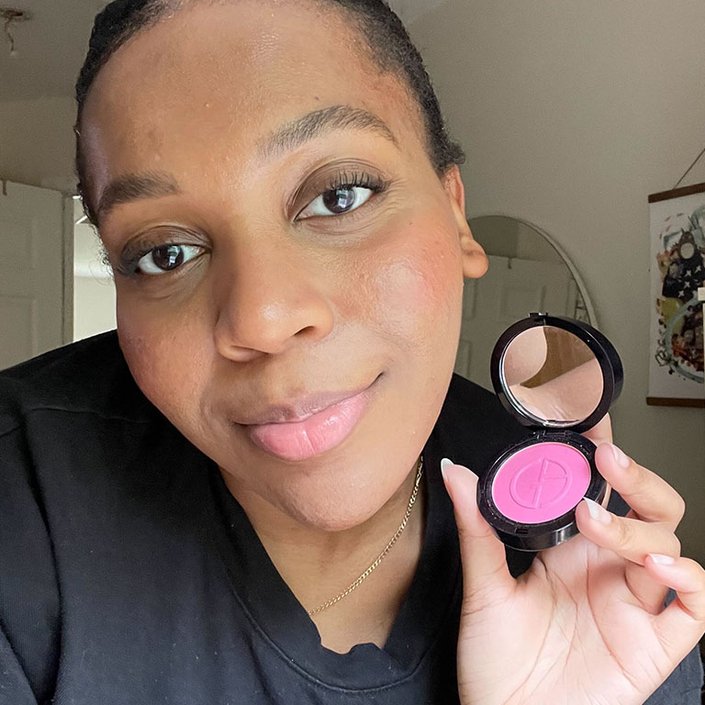 Kat, Social Media Editor
It's only recently that I've become a fan of blushes; I was never able to find the right formula, especially when it came to powders. I've always felt like they looked chalky on my skin, but this product just changed my opinion completely. Upon first application, I was pleasantly surprised at how well this blush melted into my skin. Unlike some of the other powder blushes I've tried, this one has a subtle radiant finish that doesn't leave my skin looking flat. I was also impressed by the wear time. I initially applied it around 8 a.m., and by the end of the work day, I was surprised to find that my cheeks still had a pink glow. This blush officially turned me into a blush girl!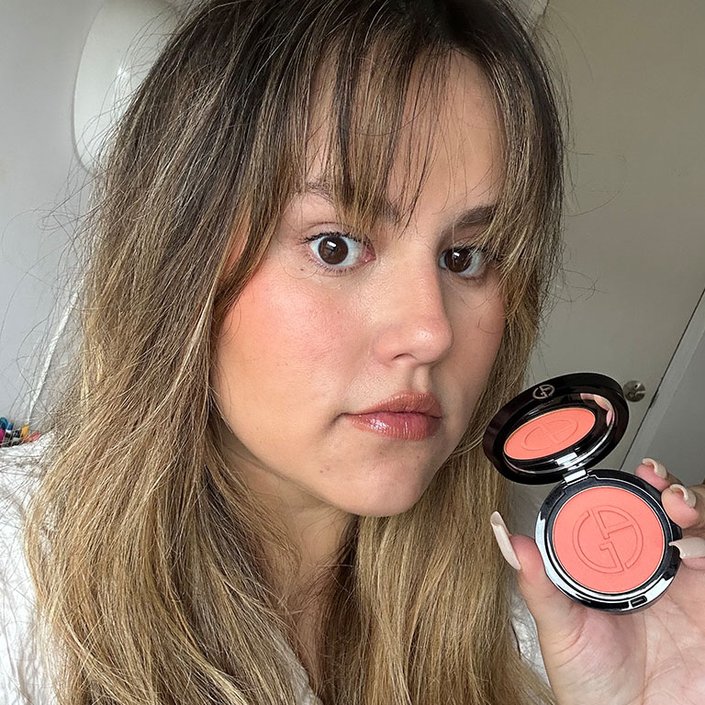 Reece, Associate Editor
I like to go brighter with my blush in the summer because my skin is a bit more tan, and this coral-orange shade does the trick. I tend to gravitate towards cream blush because I think they're easier to blend and look more natural on the skin, but this powder formula is very enticing. It's pigmented, but with a light hand, I can easily blend it across my cheekbones for a natural, flushed skin look. The satin finish is just right, too — it melts into the skin to create a silky, luminous glow without looking glittery or emphasizing texture.
Read more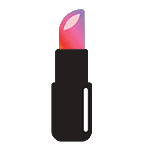 Back to top