5 Eyebrow Trimmers to Shop for a Precise, Groomed Look
August 24, 2021
Taming your brows
can be done with a great spoolie,
a brow gel
or topcoat, but to get the cleanest finish, we recommend keeping an eyebrow trimmer on hand as well. Eyebrow trimmers can be used to cut, shape and
groom your eyebrows
with ultimate precision. Ahead, we rounded up the very best eyebrow trimmers to shop ASAP.
1 / 5
2 / 5
Versed Instant Gratification At-Home Dermaplaning Tool
For a little tool that's so much more than a dermaplaner, opt for Instant Gratification. It can be used to slough off hair and dead skin cells all over the face, but is particularly useful around the eyebrow area thanks to its angled shape. Simply swipe the blade over areas of your brows you need more precision on — like under or above your arch — for a clean finish.
3 / 5
4 / 5
A disposable set of brow tools is a great option for your wallet, which is why we love this three-razor kit. The blade is uniquely shaped to help you avoid cuts and nicks, not to mention, they can be used to trim or shape brows depending on the look you're going for.
5 / 5
Sephora Collection Eyebrow Razor Set
A double-sided razor like this option can help you get an even more precise eyebrow finish. The kit also comes with a small brow brush that can be used to clean up stray hairs after you're done trimming, and a reusable pouch.
Read more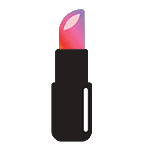 Back to top