Must-Try Products From 15 BIPOC Beauty Brands
January 24, 2022
It's no secret that the beauty industry has long catered to a specific demographic. And while the conversation around beauty standards and democratizing products is shifting in a positive direction, a continuous celebration of diversity is necessary to continue making progress. The truth is, BIPOC-owned beauty brands have shifted the industry in incredible ways 一 from innovative formulations to more inclusive shade ranges, their mark on the beauty space has been powerful. Ahead, we're sharing 15 of our favorite BIPOC-owned brands 一 many of which are run by female beauty bosses. From invigorating fragrances to cream blushes, a volumizing mascara and more, be prepared to make room in your makeup collection for these favorites.
Black-Owned
1 / 15
Black-Owned
Known for innovative multi-use products, this makeup artist-founded brand created magic with
Colorfix
. The little tubes of creamy, liquid pigments come in shimmering, foiled, matte and glossy finishes and an extensive range of colors. They can be used on any area of the face and once applied, they don't budge.
Black-Owned
2 / 15
Black-Owned
We'll bet that you're familiar with the brand's iconic (and very pricey) eyeshadow palettes, but the
Skin Fetish: Sublime Perfection Blurring Under-Eye Powder
is a hidden gem. Formulated specifically for the under-eye area, it's extremely lightweight and blurs the area like most setting powders could only hope to.
Black-Owned
3 / 15
Black-Owned
The first ever Black-owned, clean brand at Sephora absolutely knocked it out of the park with the
Triple Fix Serum Foundation
. The liquidy, serum-like formula blends into the skin with minimal effort, and it has a radiant finish that doesn't get greasy looking throughout the day.
Black-Owned
4 / 15
AAPI-Owned
5 / 15
AAPI-Owned
Choosing one product to recommend from this brand is no easy feat, but the
So Soft Multi Faceplay Bronze + Sculpt
is unbeatable when it comes to cream bronzing and contouring products. The formula is richly pigmented and incredibly creamy making it blend into the skin like butter, and the undertones of the shades create an authentic-looking bronze and sculpt.
AAPI-Owned
6 / 15
AAPI-Owned
If you love wearing cream eyeshadow but you find that it creases or isn't long lasting, you must try the
Flash Florescence Cream Shadows
. The formula comes in a variety of shades, and once blended onto the eyelids, it remains in perfect condition until you're ready to remove it.
AAPI-Owned
7 / 15
AAPI-Owned
It's easy to understand why the
Major Beauty Headlines Double-Take Cream & Powder Blush
has sold out several times. The cream and powder duos come in stunning shades 一 and both formulas are easy to blend, longwearing and perfect for adding a pop of color and definition to the cheeks.
AAPI-Owned
8 / 15
AAPI-Owned
The ShineOn Lip Jelly didn't go viral on TikTok for nothing. The jelly-like gloss comes in both nude and ultra-bright hues, and the formulation is easily one of the shiniest, most comfortable lip glosses on the market.
AAPI-Owned
9 / 15
AAPI-Owned
If you're new to the brand, start out with their
Pink Canyon Eau De Parfum
. With notes of juicy grapefruit, pink salt, cedar and musk, it's an addictive bright fragrance with the perfect balance of fruitiness and freshness.
AAPI-Owned
10 / 15
AAPI-Owned
You can't go wrong with any of their fragrances, but the SUPER AMBER Eau De Parfum is perfect if you're looking for a warm fragrance that isn't heavy or overpowering. It has notes of
amber, vanilla, cedarwood and musk which create a well-balanced scent that's warm and addictive.
Latinx-Owned
11 / 15
Latinx-Owned
You probably already have a neutral eyeshadow palette (or ten) in your makeup collection, but the Supreme Nudes Palette is special. It's made up of 12 matte and shimmery shades in neutral tones with extremely unique undertones that are flattering on a wide range of complexions.
Latinx-Owned
12 / 15
Latinx-Owned
The brand is known for their iconic makeup sponge that blends in foundation like nothing else, but don't underestimate the makeup in the line. The
BOUNCE Always On Radiant Skin Tint
is a liquidy skin tint that provides buildable, medium-coverage with a skin-like finish. Plus, it's formulated with niacinamide and hyaluronic acid to keep the skin hydrated and bright.
Latinx-Owned
13 / 15
Latinx-Owned
Blush has arguably been the most popular makeup item recently, and the
Carrot Colour Pots
from Ere Perez deserve more love. These little blush pots are filled with a richly pigmented, dewy formula that blends into the skin with ease. They come in several bold and neutral shades, and they can also be swiped onto the lips for a monochromatic look.
Latinx-Owned
14 / 15
Latinx-Owned
The brand's
YouTube popularity
is totally justified 一 their wide variety of high quality brushes is hard to compete with. The
Complexion Air Brush Set
is a great trio to have in your collection because it blends and buffs cream products with ease and makes them appear diffused and airbrushed on the skin.
Latinx-Owned
15 / 15
Latinx-Owned
Finding a mascara that does it all 一 separate, volumize and lengthen 一 isn't an easy feat, but the
Perfect Strokes Universal Volumizing Mascara
checks every box and then some. In addition to making the lashes look incredibly defined, it doesn't flake or smudge while wearing it.
Read more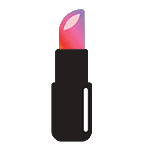 Back to top