This Bright, Color-Blocked Eyeshadow Look Is an Instant Mood-Booster
December 23, 2020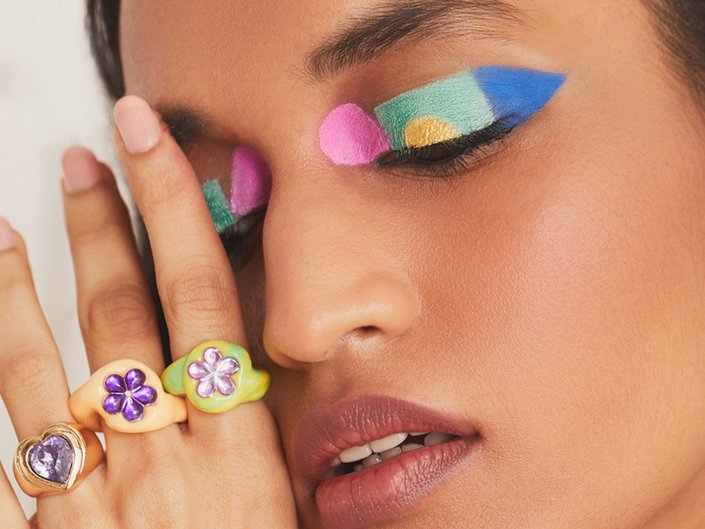 To help perk up our winter state of mind, we have a few tricks up our sleeve. Getting cozy with PJs and hot chocolate (with marshmallows, of course) is one option, but option two, which consists of playing with

bright and bold eyeshadow

colors, is our personal favorite. Take

this two-toned, graphic eye makeup

look created by MUA Aimeé, for example — it's an instant mood-booster. Obviously we had to learn how to recreate this color-blocked eyeshadow look STAT, so we turned to makeup artist Jonet Williamson to show us how. Here, she's breaking down how to recreate her take on the

geometric shadow

.
STEP 1:

Sketch it Out

Because this look layers colors and shapes, it's important to have a game plan before applying product on your eyes. "I like to sketch out my plan on the back of my hand so I know what colors I want to use, how the shapes stack up together and what I need to put down first," says Williamson. She recommends swatching a few different colors and, if you want to stack shapes on top of each other, making sure the colors work well together.




STEP 2:

Start With a Triangle

Before applying any colored pigment, Williamson suggests sketching out the shape you want with the Urban Decay Eyeshadow Primer Potion in Freebase. "Use a firm shadow brush to sketch out the sideways triangle on the outer corner and then blend it so it's opaque across the whole shape," she says. She explains that the triangle should have one point at the lower lash line, one by the crease and come together at a point near the edge of the brow.


After the primer has set, use a firm shadow brush to pick up a vibrant blue, like the shade Chaos from the Urban Decay Wired Palette. "If the edges start to look soft, you can always go in with a Q-tip and some micellar water to sharpen them up."
STEP 3:

Layer the Rectangle

Using the primer potion first and the shade Current, a shimmery green from the Wired Palette, create a rectangle along the lid, stopping slightly before the inner corner. "You want to make sure it's crisp and doesn't blend together with the blue to keep the look sharp," says Williamson. Then, to add more dimension to the look, add a dot of metallic gold shadow in the center of the lid. For this, we recommend using the NYX Professional Makeup Foil Play Cream Eyeshadow in shade Steal Your Man.




STEP 4:

Draw a Teardrop

"For the inner corner, draw an oval shape up toward the bridge of the nose," says Williamson. "After outlining with primer, use a firm brush to pack on the pink shade, Savage, from the Wired Palette."



Photography: Chaunte Vaughn, Art Direction: Melissa San Vicente-Landestoy, Associate Producer: Becca Solovay, Senior Visual Designer: Hannah Packer, Makeup Artist and Hair Stylist: Jonet Williamson, Wardrobe Stylist: Alexis Badiyi, Digital Tech: Paul Yem, Model: Shreya Aditya Chaudhary
Read more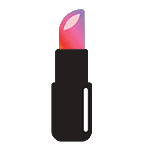 Back to top