It's Impossible to Strike Out With the Maybelline Color Strike Cream-to-Powder Eyeshadow Pen
August 18, 2020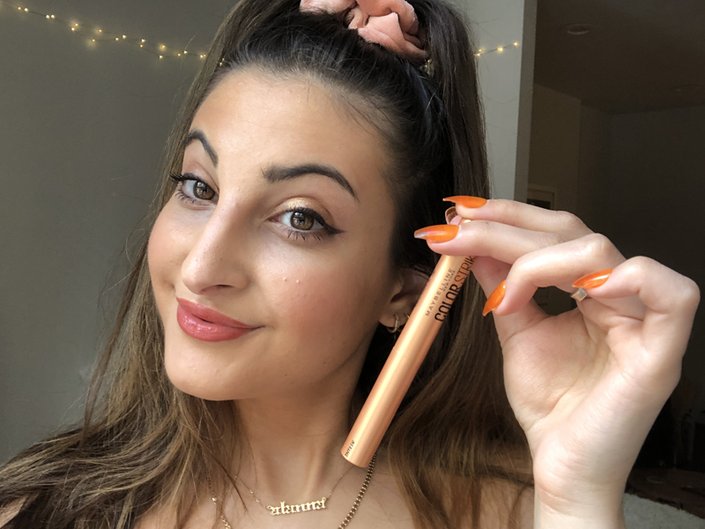 While we appreciate a perfectly blended smoky eye or statement cut crease as much as the next beauty lover, we don't always have the time (or the skills) to go all out on the regular. That said, we're not willing to sacrifice our glam. And when Maybelline New York sent the Makeup.com editors some complimentary samples of the new Color Strike Cream-to-Powder Eyeshadow Pen, we had a feeling it was the easy-to-use, high-impact eyeshadow solution we needed for everyday use. The crease-, fade- and smudge-resistant shadow, which comes in four metallic shades and six matte shades, has a cushion tip that can deposit and blend color directly onto your eyelid. For more pigment, all you have to do is dip the applicator into the lid, give it a little twist and pull out the sponge. Ahead, four of our editors are sharing their thoughts on the Color Strike Cream-to-Powder Eyeshadow Pen.
Samantha, Assistant Editor
Shade: Spark
I'm a one-and-done kind of girl when it comes to eyeshadow. I don't have the patience to deal with all the building and blending that comes along with palettes. I was thrilled with the convenience and color impact of this eyeshadow pen. With just a little twist in the tube, I'm able to literally color this shimmery rose gold shade onto my lids. The cream-to-powder formula is such a great consistency, too. I'm able to blend it out with my fingers upon application and still get the benefit of a crease-resistant powder. Plus, the pen top is perfect for adding a little color under my lower lash line.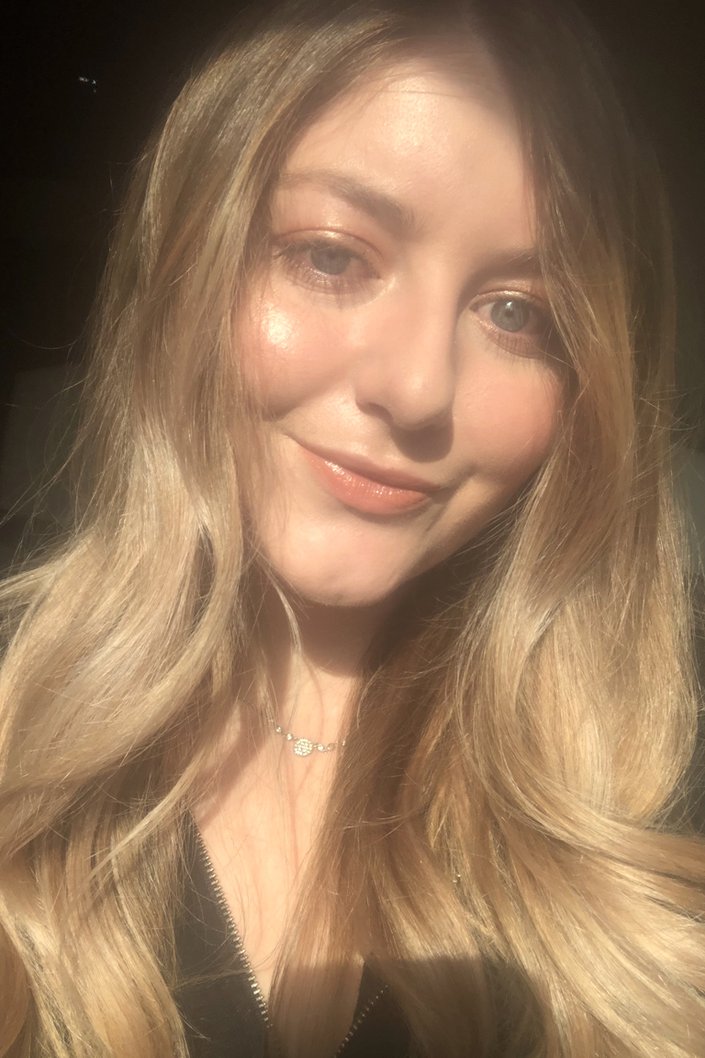 Sarah, Senior Editor
Shade: Rally
I've always been lazy with eyeshadow. Before I started social distancing due to COVID-19, my everyday eye look consisted of a simple swipe of bronzer on my lids — I don't have much patience for blending or creating elaborate cut creases — and now I rarely even bother with it at all. So when I first received the Color Strike Eyeshadow Pen, I wasn't sure it would fit into my lazy-girl routine. I'm here to tell you that I was oh-so-wrong. The cream-to-powder formula glides across eyelids leaving behind even, pigmented color in just one pass. The pointed tip makes it beyond easy to deposit color exactly where you want it — I've even been using it to line my eyes on days I don't want a full look, and even with my subpar eyeliner skills, the result is perfect every time. I'm especially in love with the shade Rally, a metallic copper that makes my green eyes seriously pop. I think I forgot how much I actually do love eyeshadow until this little easy-to-use pen came into my life.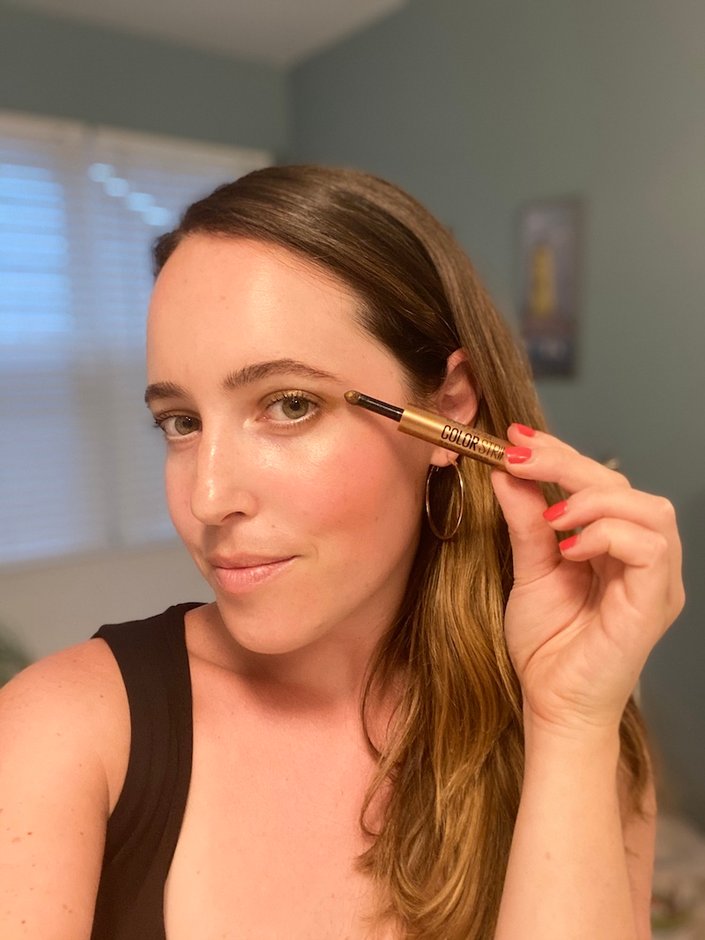 Alanna, Associate Editor
Shade: Flash
Gold sparkle is not my first choice of eyeshadow, but when I came across this new formula in Flash, something about it made me want to take the leap. The formula is nothing like any shadow I've ever used before; it easily swipes on with the doe-foot applicator and gives off the softest, sparkling gold finish. I didn't find it to be too chunky or glittery — in fact, it was rather lightweight and reflective. I popped this onto my lids and then added my signature black cat eye for a crisp look with a touch of sparkle. I was not disappointed in the slightest!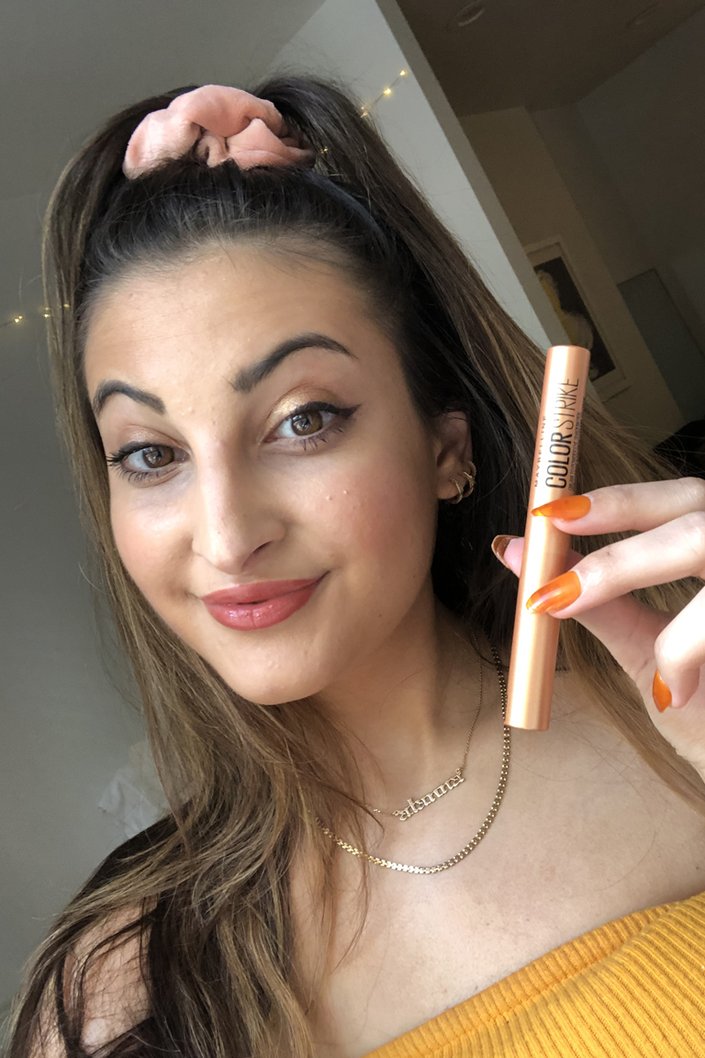 Genesis, Assistant Editor
Shade: Chase
I hardly wear eyeshadow, but when I do I try to make application as easy as possible. I'm talking one color on my entire lid, use my fingers to blend and call it a day. What I love about these new cream-to-powder pens is that they are so easy. The pen applicator makes swiping on pigment effortless — no fingers necessary. I also love how intensely pigmented yet super blendable it is. So if I want to tone it down or up, the choice is mine. The shade Chase is a matte brown that's super natural and perfect for everyday wear.
Image: Alanna Martine Kilkeary
Read more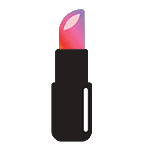 Back to top