4 Tips for Applying Makeup if You Have Eczema, According to Beauty Experts
October 28, 2022
If you struggle with eczema, you know the frustration that comes with attempting to apply makeup on rough, dry skin. Not to mention, some cosmetics can be extremely irritating on eczema-prone skin types, especially if they contain fragrance or are comedogenic. Here, we tapped celebrity makeup artists Courtney Hart and Camara Aunique, as well as New York City-based board-certified dermatologist Dr. Marisa Garshick, for their takes on how exactly to address applying makeup over eczema and what to avoid if you plan to do so.
TIP #1: It All Starts With Skincare
If you're planning on applying makeup on eczema, both artists agree that a hydrating skincare routine pre-application is key. "Start by moisturizing the skin first and apply a primer to seal your moisturizer," says Aunique. We love the CeraVe AM Facial Moisturizing Lotion or the skinfix Eczema + Dermatitis Face Balm.
Dr. Garshick also recommends a moisturizing layer before makeup application, whether that be in a cream or primer form. "Finding a primer that is also a good option for eczema-prone skin can be helpful to provide a similar effect. It can also help to use brands that are designed for those with sensitive skin, which may mean looking for products that are labeled as hypoallergenic."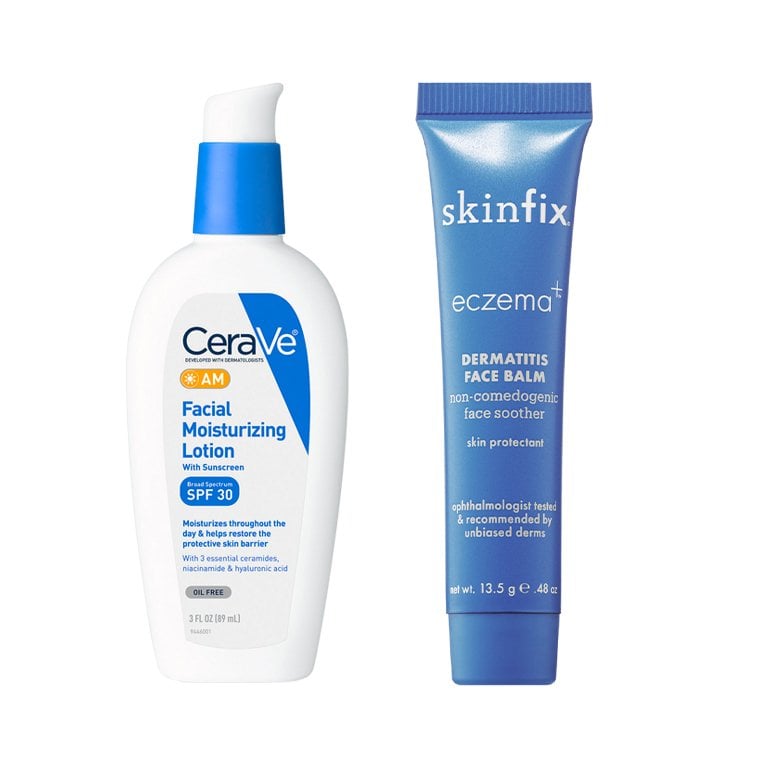 TIP #2: Opt for a Tinted Moisturizer or Serum Foundation
Next, Hart recommends opting for a lightweight foundation option if you're applying makeup to eczema-prone skin, and Dr. Garshick stresses the importance of hydrating ingredients. "Formulas that are especially good for those with eczema-prone skin may include ingredients like hyaluronic acid or glycerin, which are humectants, meaning they draw moisture in to help boost hydration in the skin," Dr. Garshick says.
We love the Lancôme Teint Idole Ultra Wear Care & Glow Foundation with hyaluronic acid, or the Tower 28 SunnyDays SPF 30 Tinted Sunscreen which has a seal of approval from the National Eczema Association.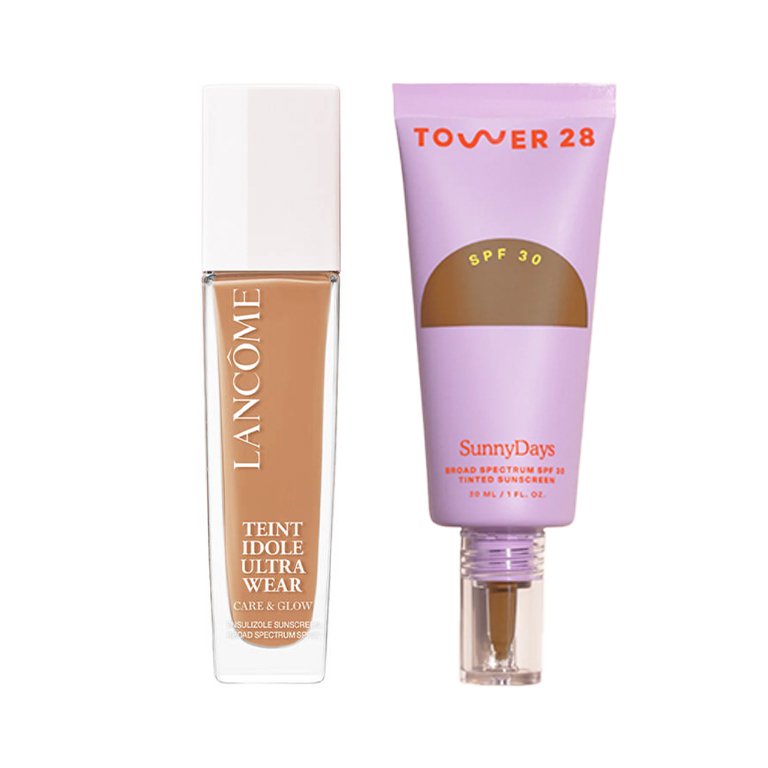 TIP #3: Avoid Harsh Application and Ingredients
"Avoid rubbing anything too much onto or into the skin, this will aggravate the eczema and make it harder to cover," says Hart. Instead, gently pat in your foundation products with a damp makeup sponge or brush. Aunique recommends setting your makeup with a loose setting powder and sponge to help keep everything in place. We love the Dermablend Loose Setting Powder for this step.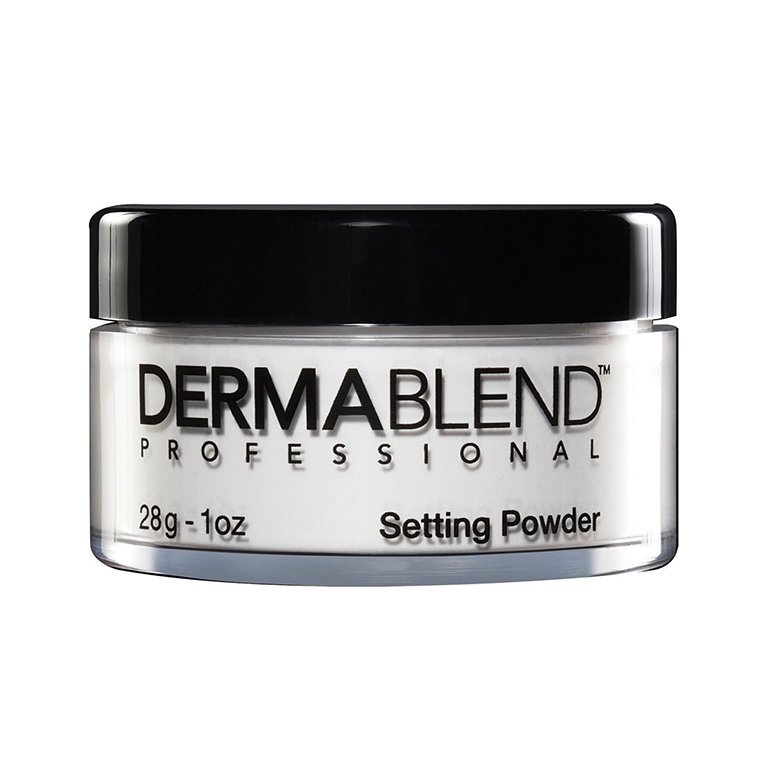 Dr. Garshick also notes to avoid strong ingredients when possible. "Generally, those with sensitive skin should avoid products with fragrance or any products that are alcohol-based as this may contribute to a potential reaction in someone with sensitive skin." This means staying away from formulas that have any added or natural fragrance, or any BHAs that may be irritating like salicylic acid, too.
TIP #4: Less Is More!
Aunique recommends avoiding too much product on the skin altogether when it comes to eczema. She also says to "avoid products that have a lot of ingredients — look for cleaner products that have a small ingredient list and are water-based."
Hart agrees, and notes that her best piece of advice for those looking to wear makeup with eczema is to think less about coverage and more about distraction. "Play up your eyes or your lips. Use highlighter in spots when your skin is feeling good…everyone will be drawn to those things and notice your eczema much less."
Photo: Melissa San Vincente-Landestoy; Design: Juliana Campisi
Read more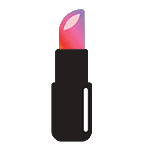 Back to top