Our Editors Are Loving the New NYX Professional Makeup Blur Tint Foundation — Here's Why
January 30, 2023
We're always in the market for a new foundation from the brands we love — which is why we were pumped to hear that NYX Professional Makeup was launching the the Bare With Me Blur Tint Foundation. This buildable yet lightweight matte option works to blur imperfections and lines, making your skin look velvety-smooth and fresh. We tried the product on all skin types, but it's worth noting that the NYX PMU PRO Artists recommend this foundation for oily and combination skin types. Here, six editors share their first impressions of the product. Read on to learn if it truly held up to their foundation standards (Spoiler alert: they're quite high!).
Alanna, Assistant Managing Editor
As someone who is a full-coverage girl through and through, I have to say this foundation majorly impressed me. Although it has a similar lightweight feel and touch to the other products in the Bare With Me line, it's incredibly pigmented and can be built up to a medium or full-coverage finish. I also love that it gives off a matte finish,making it ideal for my typically oily skin type. The versatility of this formula makes it a total standout, and even with my very picky sense of foundation, I might just incorporate this into my routine everyday!
Kat, Social Media Editor
One thing that usually turns me off from matte foundations is how cakey and drying they can look on my skin, but this new formula might have changed my mind. For a matte, full-coverage foundation, it's surprisingly lightweight and breathable. While testing it for the first time, I loved how it was able to cover my dark spots while also reducing the look of the texture on my cheeks and forehead. Throughout the day, my skin stayed matte, which is definitely a plus considering I typically have to touch up my T-zone a couple times throughout the day. I'm so excited to keep testing it out, but I definitely feel like this is going to be a complexion product I reach for often.
Ariel, Editor
If you typically reach for matte, full-coverage foundations, you'll love this formula. It's very easy to build up to full pigmentation, and a little goes a long way. I'm not typically a full-coverage person, but I was very impressed with how well this covered any redness and dark spots on my skin. The finish is very matte, so note that if you have dry skin like me, skin prep is important with this foundation. I found it looked best on me when I applied both moisturizer and moisturizing primer underneath.
Jordan, Associate Editor
I'm not usually someone who goes for full-coverage or super matte finish foundation, but I was so impressed (and pleasantly surprised) with the breathability of this formula. My skin tends to be on the drier side during the winter, so full-coverage foundation can sometimes feel uncomfortable and draw attention to flakey areas of my skin. The Bare With Me Blur Tint Foundation had a light, second-skin feel. I also liked how I only needed to use a small amount to cover my whole face, so I know this product will last me a while.
Victoria, Content Director
Matte foundation doesn't usually play nicely with my dry skin, but this formula is an exception. Though I thoroughly moisturized before applying the Bare With Me Blur Tint (as I do before applying any complexion product), it never caked up or highlighted any dryness around my nose or on my cheeks. Like the other editors in this article are stating, a little bit of this foundation really does go a very long way. The formula was easy to blend out with a damp beauty sponge, and it gave my skin a natural matte, even appearance. My favorite
cream blush
and highlighter layered perfectly over it as well.
Sarah, Visual Designer
What I look for in a foundation is a formula that is not cakey or heavy. I want it to feel comfortable on my skin and look natural while still being able to correct my hyperpigmentation spots. I have combination skin, so I find that the matte finish of this foundation evens out my skin and also reduces the look of my skin texture. I love how effortless it makes my skin look! The day I wore this product, I was asked if I was even wearing foundation at all (love that)!
Photos: Alanna Martine Kilkeary, Ariel Wodarcyk, Jordan Julian, Kat Pierre, Sarah Duvivier, Victoria Moorhouse; Design: Juliana Campisi
Read more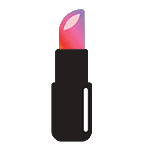 Back to top